Empower growth through new ideas
Join us in Savannah for APPA's 2022 Business & Financial Conference, the annual meeting for public power professionals in the areas of business and finance, offering 40+ sessions bringing you the latest in:
Accounting & Finance
Human Resources
Information Technology
Rates & Pricing 
Risk Management & Insurance 
 Co-hosted by: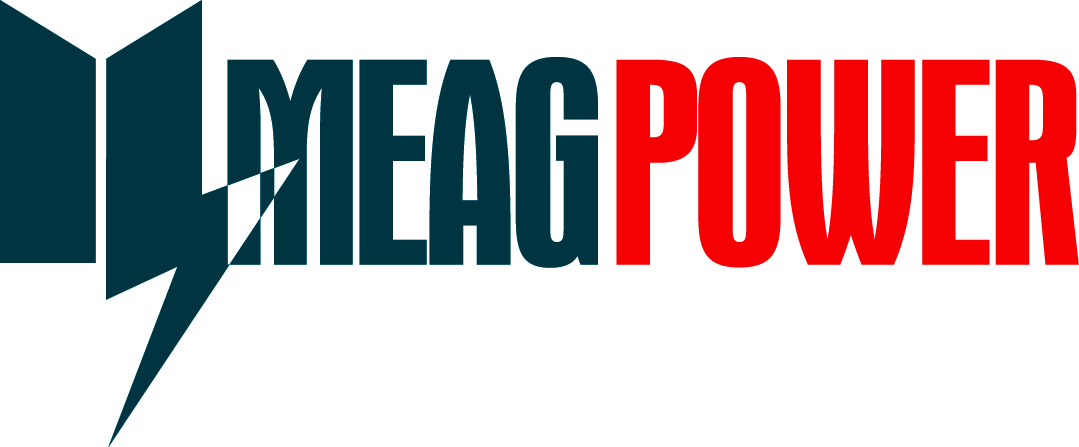 Click here to view the COVID safety protocols for this event.
Registration
Register by August 19 to take advantage of the early registration price. Click here for more information. 
Who Should Attend
Bringing together more than 450 public power professionals, the conference is ideal for both industry veterans and those new to the electric utility industry who are interested in professional development and networking.
Conference attendees get the latest information from experts in their fields, learn about the national issues and industry-wide activities and trends that are affecting their communities and utilities, and share experiences and strategies for dealing with key issues and challenges at more than 40 breakout sessions and roundtables.
Conference sessions are designed for utility employees at both the professional and management levels, in the fields of:
Accounting & Finance
Human Resources 
Information Technology
Rates & Pricing
Risk Management & Insurance 
Attendees typically include specialists, coordinators, analysts, managers, directors and vice presidents in their area of specialty.
The conference is also recommended for utility employees with interests and responsibilities in conference topics and with cross-departmental responsibilities, as well as rising stars and future leaders those who would benefit from learning more about these strategic areas and making connections with the national public power community.
Serve as an Officer
Utility employees play a vital role in planning the conference to bring you the important topics. Incoming Vice Chairs for committees will be selected in July 2022. Email [email protected] if you are interested in taking a leadership position in the conference by serving as an officer for one of the following tracks:
Accounting & Finance
Human Resources
Information Technology and
Rates & Pricing
Risk Management & Insurance
More Information
Registration 
Phone: 202-467-2941; Email: [email protected]
Hotel 
Phone: 202-467-2941; Email: [email protected]
Program/Content
Phone: 202-467-2980; Email: [email protected]
Billing
Phone: 202-467-2967; Fax: 202-495-7467; Email: [email protected]
Program
The Business & Financial Conference offers keynotes, breakout sessions, and networking opportunities. Preconference seminars on Sunday, September 18, are a great value-add. 
Breakout Sessions
Benefit from engaging breakout sessions led by industry experts and public power colleagues — take home actionable ideas and tactics.
Breakout sessions are offered on Monday through Wednesday, September 19-21. Several breakout sessions run concurrently in each time slot and you can go to any sessions you like. Browse sessions below or download the session overview for a listing by date/time that you can share with colleagues and use to plan your itinerary.
Sessions cover the following tracks or topic areas:
Accounting & Finance
Human Resources & Training
Information Technology
Pricing & Market Analysis
Risk Management & Insurance
---
Agenda
Sunday, September 18
8:30 a.m. – 5 p.m.
Preconference Seminars
Require an additional fee
Sound Financial Planning for Long-Term Stability 
8:30 a.m. – Noon

Utilities are under pressure to minimize rate impacts on customers while keeping the system reliable and planning for infrastructure replacement. What role do financial decision makers play in this scenario? Learn how to define revenue requirements and what other key targets help ensure a utility's long-term financial stability. Understand your utility's current financial position and identify areas for improvement while minimizing the impact of potential rate changes on customers. Learn how to successfully implement a plan to continue to meet (or work toward) defined revenue requirements and review guidelines that can help make those difficult financial decisions easier.

Instructor: Dawn Lund, Vice President, Utility Financial Solutions

Trending Topics in Public Utility Accounting 
1:30 – 5 p.m.

Accounting standards for public power utilities are constantly evolving. Layer on infrastructure federal funding opportunities and the accounting implications, and it can be a challenge to keep up. Join this seminar to gain an understanding of Governmental Accounting Standards Board (GASB) standards and grant funding opportunities that impact your utility operations.

Complexities in the new lease standard. Utilities and governments across the nation are preparing for the implementation of GASB 87. Learn about going through implementation, gathering required data, recognizing nuances in the standard that have come out of the implementation guides, and preparing footnotes.

 A fresh look at regulatory accounting. With changes in accounting standards and current market conditions, it may be time to look at whether regulatory accounting is right for your utility. Review the GASB standard and discuss real-life examples and ways to use a rate stabilization fund to help maintain stable rates.

Grants, grants, grants. Utilities have a remarkable opportunity to leverage federal funding from the 2021 American Rescue Plan Act and 2021 Infrastructure Investment and Jobs Act to support infrastructure projects. Find out how to meet your community's energy needs with effective planning and preparation strategies for putting infrastructure dollars to use and using long-term debt to cover the remaining costs. By taking a proactive, strategic approach to financial planning for a project's non-grant-funded portion, you can make a significant difference in maintaining affordable rates. Discussion will include long-term debt issuance, funding alternatives and debt structuring.

Instructors: Doug Baldessari, CPA, Partner, and Bethany Ryers, CPA, MAS, Firm Director, Baker Tilly

Learning to Lead: Pathways to Leadership 
1:30 – 5 p.m.

Some people become leaders by choice, while others are thrust into the role by necessity. Regardless of the circumstances or the individual, leading people and projects requires a base-level understanding of the fundamentals of leadership. By developing new skills and a deeper understanding of the fundamentals of leading people and projects, you will be more effective at advancing the organization you serve and obtain better overall results. Review different leadership theories, identify your personal leadership style and the styles of others to maximize your effectiveness, and receive guidance on leading through influence and innovation. Hear real-life examples from a retired public power executive and take away valuable lessons and tips to apply to your own work.

Topics include:

Defining characteristics of a leader

Determining effective influencing skills

Inspiring a shared vision

Challenging the process for innovation

Enabling others to act

Making celebration part of the organizational culture

Instructor: Nilaksh Kothari, CEO, Preferred Consulting LLC, and former General Manager, Manitowoc Public Utilities, Wisconsin
5 – 6:30 p.m. 
Welcome Reception
Monday, September 19

7:30 – 8:30 a.m. 

Networking Breakfasts

Networking Breakfast
Newcomers Networking Breakfast

New to the Business & Financial Conference? Meet other first-time conference attendees, learn more about the conference and APPA, and make connections that you can build on throughout the conference. 

8:45 – 10 a.m.

 Opening General Session

The Fans First Way - The 5 E's To Create Raving Fans/Customers

The Savannah Bananas are a baseball team based in Savannah, Georgia who have sold out every game since their first season in 2016. The team has built a social media following in the millions including becoming known as TikTok's favorite team with over 2 million followers.  

Jesse Cole, founder of Fans First Entertainment and owner of the Savannah Bananas, will share his philosophy on developing a Fans First mentality and how you can apply that to your organization. Learn how to eliminate friction, entertain always, experiment constantly, engage deeply and empower action with your team. 

Jesse Cole, founder of Fans First Entertainment and owner of the Savannah Bananas



10 – 10:30 a.m. 

Break

10:30 – 11:45 a.m. 

Breakout Sessions

ESG Reporting – The Effect on Public Power [Accounting & Finance]

Join us for a discussion of the current trends covering Environmental, Social, and Governance (ESG) reporting and how it can help accelerate your utility's mission, transform your culture, and increase customer engagement. We will also discuss what you could expect from a reporting and auditing standpoint in the future.

Olga Darlington, Partner, and Julie Desimone, Partner, Moss Adams LLP

Harnessing the Power of Payment Technologies [Accounting & Finance]

Today's payment technologies mean you can say goodbye to banker hours and hello to 24/7 support and access to your finance and accounting needs. Learn more about what tasks these technologies can (and can't) support, what it takes to prepare your teams and customers to switch to using such systems, and discuss potential drawbacks or concerns you might face. 

Nicole Epp, Senior Vice President, Wells Fargo; and Naline McMillan, Manager, Accounts Payable, JEA, Jacksonville, Florida

Learning by Doing: Piloting Rate Designs [Rates & Pricing] 

Testing out rate designs before full-scale implementation can impart insights into how to refine the design before implementing it system-wide. Hear what several utilities learned from these test launches, including how these initial forays into new offerings shed light on how customers adapt to new rates and informed their long-term strategies.

Kyle Brown, Electric Planning Engineer, Greenville Utilities Commission, North Carolina; Juli Crawford, Director of Financial Planning & Analysis, JEA, Jacksonville, Florida; Evan Leebens, Rate Analyst II, and Karen Olofson, Rate Analyst Supervisor, Missouri River Energy Services, Sioux Falls, South Dakota  

Managing Cybersecurity Risk in the Supply Chain [Information Technology] 

Your vendors are not just providing a service or product, they are either partners or liabilities in your risk management program. Regardless of your size, review how to adequately assess new vendors and mitigate the cybersecurity risk they pose to your organization, including the tools that can help you in the vetting and contracting process. 

Integrating Risk Management for Resilience [Risk Management & Insurance] 

Utility risks come in many forms – whether as natural disasters, economic stressors, or cyber attacks – and risk management comprises several roles and functions across the utility. Walk through what an integrated approach to risk management looks like, blending enterprise risk management, insurance, business continuity, and disaster recovery in an united effort. 

A New Learning Paradigm [Human Resources & Training] 

Reskilling, upskilling, and increasing cross-functional collaboration are critical to both individual employees and an organization's success. Discover how organizations have rethought their way of onboarding and training to develop a continuous learning culture that supports the different ways employees learn.  

David Key, Public Service Faculty, Carl Vinson Institute of Government, University of Georgia; and Brad Federman, CEO, VP, Development, SHRM Memphis Board Chair, Grace House of Memphis

11:45 a.m. – 1:30 p.m. 

Lunch on your own

1:30 – 2:45 p.m. 

Breakout Sessions

The Top 5 Uses of Regulatory Accounting [Accounting & Finance]

Major unexpected expenses or obligations can lead to problems including operating losses, inadequate cash flows, not meeting bond coverage, or fuzziness on when to increase electric rates. ASC 980 and GASB 62 for regulatory accounting tie expense and revenue recognition to the timing of rate recovery from your customers. Discuss how this accounting tool can benefit your organization and how to implement and use GASB 62 with ease.

Russ Hissom, Owner, Utility Accounting Education Specialists

Rating Agency Outlook for Public Power [Accounting & Finance]

Hear from representatives from the premier rating agencies regarding the outlook for public power and the electric utility industry. Learn about key factors that may influence how utilities issue and repay bonds and other financial measures. 

David Bodek, Senior Director, S&P Global; and Dennis Pidherny, Managing Director Public Finance, Fitch Ratings

Getting the Wheels in Motion for EV Rates [Rates & Pricing] 

As more people switch to electric vehicles, utilities need to be ready with rate strategies that can influence charging behavior for load management and adequately recoup costs on infrastructure investments. Explore the considerations needed to develop rate structures and pricing for public charging stations, support customers with EV fleets, and create other options for residential customers with EVs. 

Mark Beauchamp, President Utility Financial Solutions; and Mark Brown, Utilities Rate Analyst, Fayetteville Public Works Commission, North Carolina

Zero Trust Deconstructed [Information Technology] 

You've likely heard vendors use the phrase "zero trust" – but what does it mean in practical terms? Break past the buzzword to learn what this approach looks like for your utility, what the components of the model entail, and where to start to transition to a zero trust security model.  

Peter Serrano, Chief Information Security Officer, Easton Utilities

Alternative Pathways in a Hardened Insurance Market [Risk Management & Insurance] 

As the risk management landscape continues to evolve and become more complicated, utilities are seeking creative solutions from the insurance market to adjust coverage accordingly. Learn about alternative insurance products to expand and strengthen your portfolio and discuss strategies for working with insurance providers to alleviate rising coverage costs.

Derrick Easton, Managing Director, Willis Towers Watson

Addressing Employee Mental Health and Wellness [Human Resources & Training] 

Mental health in the workplace has moved from a backburner issue to the foreground for many organizations, and has HR pros wading through scores of resources. Learn where to access practical resources that offer meaningful support to your colleagues and which initiatives and benefits convey to employees that your organization cares about their whole health and wellness.

David Emanuel, Founder, Develop Empowerment, Chief Human Resources Officer, JEA; Mark Johnson, CEO Gateway Community Service Board; and Jose Lopez, Behavioral Health Regional Services Administrator, GA Department of Behavioral Health & Developmental Disabilities

2:45 – 3:15 p.m.

Break

3:15 – 4:30 p.m. 

Breakout Sessions 

Making Your Way to the Cloud [Accounting & Finance & Information Technology]

The decision to move IT services to the cloud can be fraught with peril. Learn what factors should impact cloud migration, the benefits of cloud services, and potential pitfalls.

Three Tips for Revenue Stability [Accounting & Finance]

Extraordinary events have led to changes in costs that even the best forecasters did not predict – but that doesn't mean your utility can't take action to keep revenue stability. Review how three key strategies support long-term financial success, including establishing a formula for payments in lieu of taxes and transfers to the general fund, leveraging power cost adjustments in recovering power supply costs, and establishing a cash reserve policy.

Jillian Jurczyk, Financial Analyst, Utility Financial Solutions; Dawn Lund, Vice President, Utility Financial Solutions

Setting Cryptocurrency Mining Rates [Rates & Pricing]

For utilities, mining associated with cryptocurrency can be a tremendous growth opportunity and a tremendous challenge. Left unaddressed, demand from crypto mining operations can exceed your system's current total demand. Hear how utilities developed rates to ensure crypto mining operations didn't overwhelm their systems or negatively affect their customers.

Chau Nguyen, Director, Analytical Services, Electric Cities of Georgia

Risk and Insurance Roundtable [Risk Management & Insurance] 

Share insights with your peer leaders responsible for overseeing risk management and interacting with the insurance markets. Bring your questions on topics ranging from risk diversification to credit programs and navigating the insurance market.  

Cindy Fee, Casualty Broking Lead, Alliant Specialty – Energy and Power

Show Me the Money & Everything Else [Human Resources & Training] 

Recruiting and retaining employees is not just about compensation, but the full package of days off, flexibility, and more. Assess how your organization's overall benefits package and compensation fares against today's competitive environment for talent, and how you can improve your standing, even if you can't raise wages.   

Jim Thornton, Founder and Owner, Innovative Health and Benefit Solutions

5 p.m. 

Happy Hour with Colleagues 
(With pay-your-own-way bar)
Tuesday, September 20

7:30 – 8:30 a.m.

Networking Breakfasts

Networking Breakfast
Women in Public Power Networking Breakfast

8:45 – 10 a.m.

General Session 

The State and Future of Power
Preview and prepare for the future. Hear how changes in technology, customer expectations, distribution models, and government policies are impacting the electric utility industry, what that means for your utility and for you. 

Ted Walker, Partner, Guidehouse



10 – 10:30 a.m.

Break with Sponsors

10:30 – 11:45 a.m. 

Breakout Sessions

GASB Update [Accounting & Finance]

Learn the latest updates from the Governmental Accounting Standards Board, including how changes to standards may affect your utility and what to expect to adjust to coming down the pipeline.

Deborah Beams, Supervising Project Manager, Governmental Accounting Standards Board

Give a Financial Presentation with Impact [Accounting & Finance]

Make your monthly financial report presentation more engaging for the senior level team and the board. Get different ideas for designing a dashboard-style report and review which metrics best assist management with decision-making, including ratios, charts, as well as key indicators.  

Proactive DER Management [Rates & Pricing] 

Distributed energy resources – including rooftop solar, battery storage, and EVs – are being deployed at a steady pace. Utilities have mostly been reacting to these technologies being placed on their system, adapting rates to meet unforeseen costs. Explore more proactive options and strategies for managing DERs that provide utilities with better cost and revenue certainty.

Tony Georgis, Managing Director, Energy Practice NewGen Strategies & Solutions, LLC; Brent Baker, Vice President, Chief Customer Officer, City Utilities of Springfield, Illinois

Information Technology Roundtable [Information Technology] 

Come have an exciting conversation and share insights around topics of interest including bring your own device programs, IT and cybersecurity frameworks, cyber insurance, password requirements, and supply chain issues and solutions for IT equipment.

How to Do a Root Cause Analysis [Risk Management & Insurance] 

The key to developing solutions is identifying the key problem. Learn about root cause analysis and how to leverage this technique to effectively manage your utility's challenges. Get an outline of common techniques, walk through practical examples, and discuss how to implement this analysis in your organization.

Strategic Planning for Workforce Development [Human Resources & Training]

Examine how your strategic workforce development plan should look to cover every part of the employment lifecycle — from recruitment through onboarding and training, retention, and succession planning. Learn about the critical stages of talent management, the essential components of a strategic plan, and tools to help you successfully manage workforce development.

Caitlin Humrickhouse, Director, and Allison LeMay, Manager, Baker Tilly

11:45 a.m. – 1:30 p.m. 

Lunch on your own

1:30 – 2:45 p.m. 

Breakout Sessions 

Large Utility Roundtable [Accounting & Finance]

Connect with your colleagues from other large utilities and organizations to swap ideas and strategies on the business and finance topics of your choice. 

Small Utility Roundtable [Accounting & Finance]

Connect with your colleagues from other small utilities and organizations to swap ideas and strategies on the business and finance topics of your choice. 

Joint Action and Association Roundtable [Accounting & Finance]

Meet with representatives from other joint action agencies and state and regional associations to discuss your most pressing challenges and share successful strategies in business and finance.           

Engaging and Educating Customers on Rates and Programs [Rates & Pricing] 

Whether implementing a rate change or launching a new program, understanding what your customers want and how to engage with them is key. Discover what polling and research tell us about what motivates customers and what informational gaps you need to fulfill to gain acceptance and adoption of new rate designs and demand response programs. 

Jim Malcom, Chief Operating Officer and Executive Vice President, Apogee Interactive, Inc.; Michael Vigeant, CEO, Great Blue Research

The Importance of Bringing Cyber Hygiene Home [Information Technology] 

A culture of cybersecurity doesn't stop at the office doors. Employees who follow sound cybersecurity practices in their personal lives are also more cybersecure at work. Learn how to train your employees to be cybersafe across both work and personal devices, and how to appropriately convey how their actions online and on social media can affect their privacy and vulnerability and the organization's risk.  

Fred Christi, Chief Information Officer, Easton Utilities; Lisa Plaggemier, Chief Strategist, National Cybersecurity Alliance

Understanding Insurance Claims [Risk Management & Insurance] 

Proper claims management is time-consuming but essential to ensuring that long-tail claims result in maximum benefit to the organization. Review the nuts and bolts of the claim lifecycle, potential pitfalls, and examine how your organization's risk tolerance can determine future coverage limits, deductibles, and reserves.

Heath Silvey, Account Executive, Aon Risk Services

CYA: Ask the Attorney [Human Resources & Training] 

Bring your tough challenges and burning questions to this "ask me anything" session with an employment attorney to make sure your practices and potential future problems are handled within the letter of the law. Topics can include anything from how new legislation such as the No Surprises Act affects workplace policies, addressing medical marijuana use and drug testing practices, and more. 

Ellen Edwards, General Counsel, Oklahoma Municipal Power Authority; and Sarah Lamar, Partner, Hunter, Maclean, Exley & Dunn, P.C.

2:45 – 3:15 p.m.

Break with Sponsors

3:15 – 4:30 p.m. 

Breakout Sessions 

Purchasing & Budgeting in a Constrained Supply Chain [Accounting & Finance]

Amid the price fluctuations, changing fulfillment estimates, and dearth of bids, actually getting equipment delivered might feel like winning the lottery. Discuss what budgeting and purchasing practices and strategies work in this environment, including where to consider adjusting any internal controls and process changes.

Julie Desimone, Partner, Moss Adams LLP; Kevin Simovic, CPA, Partner Moss Adams

Preparing for Infrastructure Funding [Accounting & Finance]

Utilities and other community organizations will soon be tapping into significant federal funding to support infrastructure projects to meet future energy needs. Discuss effective strategies to plan and prepare for applying for these infrastructure dollars, and how to budget and plan for associated expenses that can't or won't be covered with grants.  

Designing Rates to Encourage Beneficial Electrification [Rates & Pricing] 

If rates influence behavior, and you want to support increased electrification, then your pricing structures should incent customers to adopt electrified end uses such as electric vehicles and home heating. Explore how different rate structures support or detract customers from electrification and the extent to which each allows for equitable cost recovery for the utility and for customers. 

Patricia Taylor, Senior Manager, Regulatory Policy & Business Programs, American Public Power Association; Alcides Hernandez, Pricing Supervisor, Sacramento Municipal Utility District

Holistically Managing Vulnerabilities [Information Technology] 

Between assessing, monitoring, and managing risks, vulnerability management can be a full-time job (or multiple full-time jobs).  Talk about how to efficiently and effectively manage your cyber risks through a holistic enterprise risk management process and discuss how such a program can work in environments with limited resources and expertise.

When and How to Communicate Risk [Risk Management & Insurance]

Effective risk reporting enables people at all levels of the organization to make informed decisions. Get guidance on how to structure and develop your risk communications to ensure people across your organization know what type of information to communicate at what time and to who. Outline a basic plan that details the key risk functions such as internal controls, audit, and risk management, in this hands-on session. 

Randy Kreus, President, Customer Care Network, Inc.

Succession Planning Strategies [Human Resources & Training]

How prepared is your organization if multiple leaders or managers retire in the next few years? Review what kind of training and knowledge transfer you can and should be incorporating into key roles and potential future leaders to ensure leadership continuity. Share with your peer utilities on how you are making your people ready to take lead positions and planning ahead to support smooth transitions when the time comes.

Julio Torrado, Director of Human Resources & Communications, Keys Energy Services, Florida

6 – 7:30 p.m. 

Reception 
Wednesday, September 21 

7:30 – 8:30 a.m. 

Networking Breakfast

8:45 – 10 a.m. 

Closing General Session 

Adaptability: The New Leadership Superpower
There is extraordinary contrast between the volume of rapid societal and technological change and the traditional, stable nature and culture of the utility industry. But as chaotic as our world may seem right now, for those open to learning there is an opportunity to re-imagine our work and our workplace.

To be successful, leaders and organizations must be able to craft and cascade communication, predict the realistic impact of change on their industry, AND develop a strategy to navigate change. Get practical, real world take-aways on how to succeed, and help your utility succeed, in these changing times. 

Tangela Johnson, President/CEO, North Georgia Corporate Consulting



10 a.m. 

Conference Adjourns
Registration
REGISTER FOR THE BUSINESS & FINANCIAL CONFERENCE
2022 Conference Registration Fees
 
By August 19
After August 19
Member
Conference: $875
Pre-conference seminar (each): $350
Conference: $925
Pre-conference seminar (each): $400
Nonmember
Conference: $1,750
Pre-conference seminar (each): $700
Conference: $1,800
Pre-conference seminar (each): $750
Not yet a member? Join today and save money on your conference registration. Call 202-467-2926 or email [email protected].
Meals
The following food functions/meals are included in the conference registration fee:
Sunday: Welcome Reception
Monday: Continental Breakfast
Tuesday: Continental Breakfast; Reception 
Wednesday: Continental Breakfast
Group Discounts
Save money on each registration when your organization registers five or more people. The larger your group, the more you save! 
Number of registrants
Discount
(per person)
Member
Registration Fee
(per person, before Aug.19)
1-4
n/a
$875
5-9
$50
$825
10-14
$100
$775
15-24
$150
$725
25+
$200
$675
Your group discount will be automatically applied when you register a group of 5 or more people. Registrations must be submitted on the same order (at the same time) to qualify for the group discount; discounts cannot be retroactively applied to previous orders.
Cancellation, Refund, and Substitution Policy
Registrants who cancel in writing on or before Monday, September 12, 2022 are entitled to a refund of their registration fee, minus a $50 cancellation fee. Registrants who cancel after September 12, 2022 will not receive a refund, but attendee substitutions will be allowed for the 2022 APPA Business & Financial Conference and preconference seminars only. Registrants and no-shows who do not cancel on or before September 12 are responsible for the full registration fee and are not entitled to a refund of their registration fee. 
Cancellations must be made in writing and emailed to [email protected].
Code of Conduct
Attendees of American Public Power Association meetings agree to abide by the APPA Code of Conduct. If attendees engage in unacceptable behavior as outlined in the Code of Conduct, the Association may take any action it deems appropriate, including, but not limited to, expulsion from the current and future meetings with no warning or refund.
Contact Us
Registration/Hotel 
[email protected]
202-467-2978
Program/Content
[email protected]
202-467-2981
Sponsorship/Expo
[email protected]
202-467-2926
Billing
[email protected]
Phone: 202-467-2967
Hotel
The 2022 Business & Financial Conference will be held at the Hyatt Regency Savannah in Savannah, Georgia on September 18-21. All conference events will be held at the hotel.
Hyatt Regency Savannah
2 W Bay Street
Savannah, GA 31401
Hyatt Regency Savannah
The Hyatt Regency Savannah is located in the Savannah Historic District. With direct access to cobblestoned River Street, the Hyatt Regency Savannah puts you steps away from monuments, shops, local restaurants, and live music. Experience the city's unique spirit on a ghost tour or paddle-steamer ride, then unwind with a cocktail on our outdoor patio overlooking the Savannah River.
Reservations
Main Telephone: (912) 238-1234
Group Rate: 

Single/Double $219 per night, rates are subject to applicable taxes and fees which are currently (13% plus $1.00 City of Savannah Fee and $5.00 Georgia Motel/Hotel Tax).

Reservation Cut-off Date: August 26, 2022
Reservation Telephone: 1-800-233-1234 – Group Code: G-APP2
Online Reservation Link: https://www.hyatt.com/en-US/group-booking/SAVRS/G-APP2
Logistics 
Check in: 4 p.m. Check out: 11 a.m.
Valet parking: $38 Valet overnight (With in-and-out privileges)
Self-parking: $16 overnight (In-and-out privileges do not apply)
Internet access: Complimentary wireless internet in sleeping rooms
Reservations & Cancellations
The cut-off date to receive the group rate at the Hyatt Regency Savannah is August 26, 2022. The room blocks may sell out before August 26, so early reservations are encouraged. Make your reservations directly with the hotel using the links or telephone numbers above.
Canceled reservations that are not resold may become a financial liability for APPA, so please make your reservations thoughtfully.
Scam Alert
Please do NOT make hotel reservations through any third party that may contact you by phone or email. Use only the online reservation links, phone numbers, and discount codes available directly from APPA —in conference brochures and the website at www.PublicPower.org.
Dress Code
The attire for the conference is business casual. Meeting room temperatures vary, so prepare to dress for cool conditions. Whenever possible, networking events will be held outdoors. 
Questions and Assistance
For questions or assistance making your hotel arrangements, please contact Meeting Services at 202-467-2941 or [email protected].
COVID-19 Safety Protocols
The safety of those attending the American Public Power Association (APPA) 2022 Business & Financial Conference is our top priority. Below are some of the steps we are taking to ensure the safety of all meeting participants, and our expectations for all conference participants. All participants must agree to abide by these standards. 
Note: These policies may be updated if CDC guidance changes. Any changes to these safety protocols will be communicated to all participants before the conference.
Before You Travel
We recommend all participants get a COVID test no more than 3 days before traveling to the conference. You will not be asked to show any proof of negative test results. 
Participants should abide by CDC guidelines for quarantine or isolation if you are exposed to or test positive for COVID-19 in the days leading up to the the conference. 
If you need to cancel your registration due to COVID or possible COVID exposure, send your cancellation request to 

[email protected]

.
On-site Safety Protocols
Masks will not be required, but APPA will make masks available for all participants who may want to wear one.
Participants should complete a self-assessment each day before entering the APPA meeting space (see below). 
Engage in appropriate physical distancing and hygiene practices.
Be respectful of all other attendees and their comfort levels regarding distancing, masking, etc.
Do not attend the event if you are ill, actively experiencing any COVID-19 symptoms; participants who have recently been exposed to or tested positive for COVID should follow CDC guidelines to determine if it is safe for them to participate. 
On-site Daily Health Check-in
Each day of the conference, participants should complete a self-assessment before entering the meeting space to ensure: 
You are not currently experiencing any COVID-19 symptoms that can't be explained by something else;
You have not recently come into close contact with someone with COVID-19 or experiencing COVID-19 symptoms; and 
You are continuing to follow CDC and local guidance. 
After the Conference 
We recommending participants get a COVID test 3 days after returning home from the conference. If you tests positive after the conference, please email Amy Rigney-Gay, APPA's Vice President of Human Resources & Administration, at [email protected] to confidentially report so we can try notify others about possible exposure.
Questions?
Contact us at [email protected].
Frequently Asked Questions
Where and when is the next Business & Financial Conference?
September 18-21, 2022
Savannah, Georgia 
What educational credits are available?
Academy events include the following opportunities for educational credits:
Continuing Education Units (CEUs) from the International Association for Continuing Education and Training (IACET)
Professional Development Hours (PDHs) as established by the National Council of Examiners for Engineering and Surveying (NCEES)
Continuing Professional Education (CPE) Credits from the National Association of State Boards of Accountancy (NASBA)
Sessions in the Human Resources track at the Business & Financial Conference will also be eligible for HRCI credits. 
Is there international registration?
Online meeting registration is for U.S. and Canadian residents only. International registrants must provide a signed registration form — signed by the authorized cardholder — if paying with a credit card. Fax the completed registration form to 202-495-7484 or email it to [email protected]. 
Alternatively, you could send a check from a U.S. bank payable to American Public Power Association. Please mail completed form with full payment to our bank lock box:
American Public Power Association
P.O. Box 418617
Boston, MA  02241-8617
Are meals included?
The following food functions/meals are included in the registration fee:
Sunday - Welcome Reception
Monday - Continental Breakfast
Tuesday - Continental Breakfast; Reception 
Wednesday – Continental Breakfast
What is the conference dress code?
The attire for the conference is business casual. Meeting room temperatures vary, so prepare to dress for cool conditions.
How can I present at the conference?
We welcome your topic and speaker ideas for future conferences and events. To submit your idea for consideration, complete this form. Conference topics are generally determined 6-8 months before the event is held. Ideas will be kept on file for a full year, so if the agenda for the conference has already been determined, your ideas will be considered for the next year's event, or in case any space opens up in the current year's program. You will be contacted only if your idea is selected for an upcoming conference.