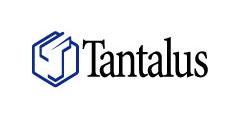 Elite Corporate Associate
Tantalus is a purpose-driven smart grid and AMI solutions provider that has focused exclusively on serving public power and electric cooperative utilities across North America for more than 30 years. The company's award-winning TUNet solution is an end-to-end communications platform that utilizes IP-based networks including fiber, WiMAX and cellular as well as 220 & 900 MHz wireless radio frequency. TUNet is designed and built for the smart grid and unites utility applications through distributed, Linux-based edge computing capability at every endpoint.
Tantalus develops, manufactures and markets two-way data communications networks for electric, water and gas utilities.
The Tantalus Utility Network – TUNet® – is Smart Grid technology that enables a utility to monitor, control and respond to events anywhere and at any time across its distribution network. It serves as the communications backbone that makes Smart Metering, Power Quality Monitoring, Outage Reporting, Load Control, and Distribution Automation practical and cost-effective. The result is more efficient operations, more accurate billing, and the ability for a utility to deliver a high level of customer service.
Tantalus is a private company founded in 1989. TUNet was launched in 2004. The production version represents over 250 staff years of development and earned several high-profile business & technology awards. TUNet systems are deployed throughout North America at utilities determined to gain more value from their network, manage energy resources wisely, and provide customers with a high level of service.
Tantalus' platform—TUNet®—is purpose-built to provide system interconnectivity for public power utilities, improving the efficiency and reliability of distribution networks. Utilities are modernizing their grids, and that requires choosing the right AMI partner. Tantalus is trusted by more than 170 utilities to do just that. We deliver purpose-built solutions that deliver the proven performance, scalability and interoperability our customers need as they embrace Smart Grid benefits.