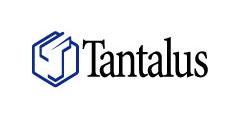 Elite Corporate Associate
Tantalus provides mission-critical smart grid solutions that include a market-leading edge computing platform, robust software applications and an advanced IoT communications network. Tantalus empowers utilities to access granular data from both legacy meters and cutting-edge two-way intelligent devices to improve customer service, facilitate consumer engagement, realize cost savings and streamline system operations. Its comprehensive suite of smart grid solutions includes advanced metering infrastructure (AMI), demand-management technologies, data analytics, distribution automation and street lighting control systems. This broad portfolio of solutions is purpose-built to support smart community initiatives essential to both the near-term and long-term success of the utilities Tantalus supports and the communities they serve.
The Tantalus Utility Network – TUNet® – is Smart Grid technology that enables a utility to monitor, control and respond to events anywhere and at any time across its distribution network. It serves as the communications backbone that makes Smart Metering, Power Quality Monitoring, Outage Reporting, Load Control, and Distribution Automation practical and cost-effective. The result is more efficient operations, more accurate billing, and the ability for a utility to deliver a high level of customer service.
Tantalus is a public company founded in 1989 and listed on the Toronto Stock Exchange under the symbol GRID. TUNet was launched in 2004. The production version represents over 250 staff years of development and earned several high-profile business & technology awards. TUNet systems are deployed throughout North America at utilities determined to gain more value from their network, manage energy resources wisely, and provide customers with a high level of service.