Scott Magnuson, Superintendent for Minnesota public power utility Brainerd Public Utilities, recently detailed the steps that the utility has taken to maintain high levels of reliability and safety and explained how Brainerd Public Utilities is responding to cryptocurrency data mining operations.
"In the last several years, we have put a lot of effort into vegetation management and system protection. Making sure that when we do have an event, the damage is very limited, and crews are able to dispatch to the problem very efficiently, do some switching and get most, if not all, meters back on right away," Magnuson noted in a Q&A with Public Power Current.
Brainerd Public Utilities has received a Reliable Public Power Provider designation from the American Public Power Association (APPA).
"Our crews, water, wastewater and hydro, along with the electric crew take great pride in our safety record," he noted.
"We use the services of our state association, the Minnesota Municipal Utilities Association (MMUA), for our safety training for all employees, and also the JT&S for the electric crews. I am currently a MMUA board member, and my Operations Manager is on the JT&S committee, so we have direct input to what is needed for safety training, and the MMUA does an excellent job at it."
Magnuson also provided details on cryptocurrency data mining operations being set up in the region served by Brainerd Public Utilities and detailed how Brainerd Public Utilities is responding to these operations.
"This is definitely a new one for us," he noted.
Back in 2006, the utility started engineering a substation and feeder upgrade project. "At the time, we served a papermill in town, and population was supposed to triple by 2025. So, we decided on three 47 MVA transformers for the substation."
However, in 2014, the papermill shut down and the population growth did not happen. "We ended up with 141 MW worth of transformers and a summer peak of 43 MW. That meant we had a lot of extra capacity. Word got out, and we were contacted by some parties interested in setting up crypto mining operations in Brainerd," he said.
"We are currently working with one group for a 50 MW load, and a local company for a 20 MW load.  Contracts are signed, and both parties are procuring their equipment. One item both parties agreed to was they would be responsible for any upgrades, or new lines, that needed to be built for their loads, which we have completed," Magnuson noted.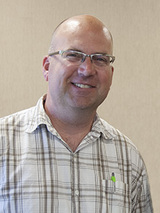 He also addressed the topic of supply chain issues.
"We have not yet been impacted too bad by this dilemma," he said. "Some equipment has been delayed a couple weeks, but we have been able to continue with our projects. Transformers are another issue; for now, we have a decent inventory, but we think single phase transformers may become an issue for us in 2023.  We have not seen the influx of home EV chargers yet, but we know it is coming and are making plans."
Magnuson said his long-term goal for Brainerd Public Utilities "is to continue to move the utility forward in an everchanging environment, and provide our customers with safe, reliable and environmentally friendly utility services. Our team takes great pride in what they do, from the staff in the office, to the guys in the field, and everyone in between. We have really formed a good bond, and my goal is to keep it that way," he said.
"Things are changing fast in all aspects of the utility business, from state and federal mandates, to technology, to customers, and what they expect from us. We need to stay on top of the changing landscape, and make sure we are giving the customers what they demand, while maintaining an affordable product, and protecting Mother Earth."
Additional information about the utility is available here.