Virtual Cohort Course: January 17 - February 21, 2023
Fast-track your way to certification by joining a cohort group that will work through the on-demand Key Accounts Certificate Program curriculum together over a five-week timeframe (Jan. 17 - Feb. 21). Added benefits include: three live webinars (Jan. 26, Feb. 2, Feb. 9) to reinforce and workshop concepts, provide peer networking opportunities and new tips and tools to apply immediately. 
What's involved?
Complete 20 online modules in five weeks—the core curriculum of APPA's Key Accounts Certificate Program (average module length is 20 min.)
Attend three live, instructor-led webinars: Take a deeper dive into key concepts, participate in skill-building exercises, receive additional tips and tools to help apply what you've learned, ask questions, share experiences, and develop a learning community with your peers.
What's the benefit of attending the virtual cohort offering?
No additional cost—same price as the in-person and the self-paced, on-demand KACP options but with added content, practical applications, takeaways, and access to online content for a year
Real-time interaction with the instructor and networking time with industry peers
Create a learning community to share questions, experiences, and best practices
Motivation and support to complete the program quickly and earn your certification faster
What technology platforms will I need to access?
The 20 on-demand curriculum modules are provided on the Teachable platform (no downloads necessary)
The three, live webinars will be held on the Zoom Meeting platform
Access information and next steps will be provided after you register
What course materials will I receive?
All materials are available virtually for you to access, print and download including:
You will receive access to the Teachable web-based platform on Jan. 17, where you can access the 20 video course modules and accompanying instructor presentations
Course workbook and digital APPA Key Accounts Field Manual

Complimentary Key Account Bundle (printed publication, workbook and exams) available to certificate registrants at check out

Bonus materials and videos
Recordings and handouts from the three, live webinars
---
Key Accounts Certificate Program Details
Program Overview
Discover how to support and grow businesses in your commu­nity to enhance your reputation and revenue. Your commercial and industrial key accounts need special attention—the Key Accounts Certificate Program is designed to show you how to nurture strategic relationships and build trust and loyalty. Whether you plan to start a utility key accounts program or want to take your current pro­gram to the next level, this curriculum provides the skills, knowledge, and tools for success. Learn from real-world examples and receive tools and templates to apply on the job.
Program Requirements
To earn this certificate, participants must complete the following requirements within one year:
1. Complete the required curriculum
Implementing a Customer-Focused Key Accounts Program
Developing Your Key Accounts Representative
The Effective Key Accounts Toolbox
2. Pass an online exam
Consists of 100 multiple choice questions, based on the curriculum. You must score at least a 70% to pass.
3. Submit a customer action plan 
Demonstrate how your utility plans to address the needs of a selected account. You'll receive plan guidelines, templates, and sample grading sheets that outline what is expected in each section.
Recommended for
Public power key account managers and representatives. Other utility staff involved in key accounts, or those looking for professional development credentials, will also benefit.
Completion Options
Visit the Key Accounts Certificate Program home page for different completion options (in-person, online and hybrid).
Timeline
Attendees must complete the program requirements within one year of either signing up for the virtual option or within one year of taking the in-person courses.
Program Level
Basic: No prerequisites; no advance preparation
 About the Instructor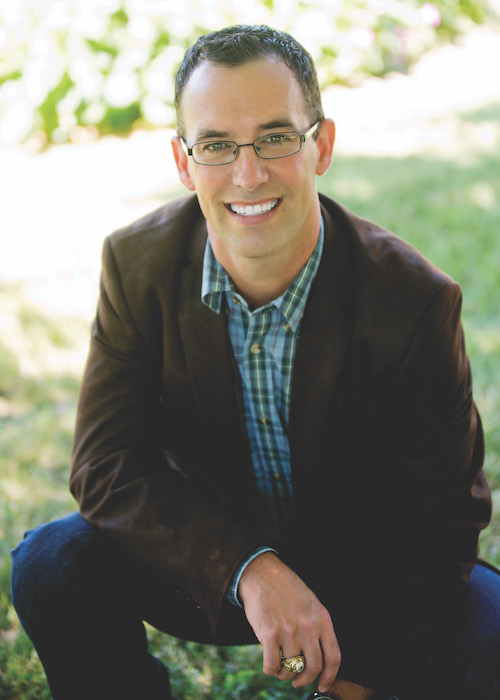 Erick Rheam, President, Team Rheam Productions, Inc.
Erick is an accomplished speaker, educator, consultant, and author on key accounts and human dynamics. He authored the APPA's Advanced Key Accounts Field Manual: A Guide for Next Level Service and co-authored APPA's Key Accounts Field Manual: A Guide for Public Power Professionals.  
He has been worked for and with public power utilities for 20 years, prior to forming his own company in 2020. He worked as a key accounts manager and customer relations division manager for public power utilities in Indiana and Colorado, managing industrial pretreatment, key accounts, mid-market, conservation, and marketing programs. Then he moved into an executive consulting role at Automated Energy, where he provided key accounts consulting services and education for public power utilities across the country. 
Erick has been actively involved with the American Public Power Association since he entered the utility industry, serving in various leadership positions on the Association's key accounts committee. He is a recognized expert in the field of utility key accounts—teaching courses, regularly speaking at industry events and providing customized consulting to utilities across the United States. 
Erick is a graduate of the United States Military Academy and served five years in the United States Army as a Military Police Officer and Special Investigator.
Registration fees
$2,800 for members
$5,660 for nonmembers
Not a member? Join today and save on your conference registration. Call Member Services at 202-467-2926 to learn more.
Group Discount
We offer discounted group pricing if you have five or more attendees. Contact [email protected] for details.
Cancellation Policy
Cancellations must be made in writing to [email protected]. Refunds will not be provided after attendees have logged into the course. 
Questions?
Contact [email protected].
Format and Log-In Information
The 20 on-demand course curriculum modules are accessed on the Teachable platform (web based; no downloads required).

You'll receive log in credentials and access information on Jan. 17.

The three, live webinars will be hosted on the Zoom meeting platform.

You'll receive log in credential the day before each webinar from the APPA Academy <

[email protected]

>. Please reach out to 

[email protected]

 if you do not receive that email.
New to Zoom?
If you haven't participated in a Zoom meeting before, please download the Zoom web client from the Zoom Download Center. This will enable you to access all of the Zoom tools and functionality vs. using the web version. For the course, you will need an Internet connection and sound (we recommend using your computer's audio and microphone, though a phone number will also be provided). Then, visit Zoom.us/test to ensure you are able to join a meeting. 
If you are not able to download the Zoom web client, you can still participate via your Internet browser. We recommend using Chrome for the best results. If you use your Internet browser, your functionality may be more limited (for example, you will only be able to see one video feed at a time), and you will need to create a Zoom account. (Account creation is a free and straightforward process, but you will want to do this in advance so you do not miss any part of the meeting).
Privacy and Security
The American Public Power Association takes your privacy and security very seriously. For this reason, we have put the following security measures in place for the webinars:
A random Meeting ID
Password-protected
Enabled waiting room to screen meeting participants
Restricted screen sharing to hosts only
Code of Conduct
Participants agree to abide by the APPA Code of Conduct. If participants engage in unacceptable behavior as outlined in the code, the Association may take any action it deems appropriate, including but not limited to, expulsion from the current and future meetings, with no warning or refund.
Questions?
Contact us at [email protected].