Location
Dates 
Schedule
Registration

Savannah, Georgia

February 10-14, 2020

Monday - Thursday
8:30 a.m. - 4:30 p.m.

Friday
8:30 a.m. – Noon

Register online
Program Description
Discover how to support and grow businesses in your community to enhance your reputation and revenue. Your commercial and industrial key accounts need special attention—the Key Accounts Certificate Program is designed to show you how to nurture strategic relationships and build trust and loyalty. Whether you plan to start a utility key accounts program or want to take your current program to the next level, this curriculum provides the skills, knowledge and tools for success. Join the program to learn from real-world examples, get tools and templates, practice skills, and network with public power peers from across the nation.
Program Brochure
Download the Key Accounts Certificate Program brochure [PDF].
Supplemental Resources
Attendees in the Key Accounts Certificate Program will receive a copy of the Association's Key Accounts Field Manual and access to the Key Accounts Training Bundle, which includes post-course reference items, tools, and resources. 
Who Should Attend
This program is designed for public power key account managers and representatives. Other utility staff involved in key accounts, or those looking for professional development credentials, will also benefit.
Program Requirements
To earn this certificate, participants must complete all requirements within one year of attending their last course in the certificate program curriculum.
1. Complete the four required courses:
Electric Utility Industry Overview*
Monday
Implementing a Customer-Focused Key Accounts Program
Tuesday
Developing Your Key Accounts Representative
Wednesday
The Effective Key Accounts Toolbox
Thursday - Friday (half day)
2. Pass an online exam
Consists of multiple choice questions, based on the required coursework.
Participants can take the exam at their convenience, after finishing the coursework requirement.
You must score at least a 75% to pass the exam. You'll have two opportunities to pass the test.
3. Submit a customer action plan
Participants must demonstrate how their utility plans to address the needs of a selected account.
Participants will receive plan guidelines that outline what is expected in each section.
*Participants who can demonstrate knowledge of the utility industry, through work experience or coursework, may opt-out of this course. Alternatively, participants can take a webinar series in place of the in-person course. Contact [email protected] for more information.
Questions?
Please contact our Education Department at 202-467-2919 or [email protected].
About the Instructors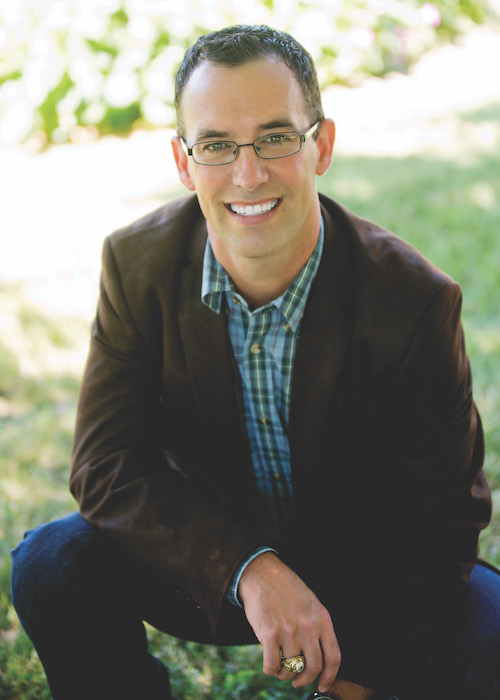 Erick Rheam, President, Team Rheam Productions, Inc.
Erick is a consultant, speaker and author on key accounts and human dynamics. He co-authored the Association's Key Accounts Field Manual: A Guide for Public Power Professionals. He has been involved in public power for 15 years. He worked as a key accounts manager and customer relations division manager for public power utilities in Indiana and Colorado, managing industrial pretreatment, key accounts, mid-market, conservation, and marketing programs. In partnership with Automated Energy, Inc., Erick offers key accounts consulting and education across the country.
Steve VanderMeer, Senior Vice President of Planning and Marketing, Hometown Connections 
Steve joined Hometown in 1998 and provides consulting, training and facilitation support to public power utilities and their governing boards. He has worked with a wide range of municipal governments and non-profit organizations on strategic planning, governance, organiza­tional assessments, public participation, market research and customer service issues. He is the author of Customer Service: Building a Strong Infrastructure for Your Utility. Previously, Steve worked at Fort Collins Utilities where he was the Director of Marketing and Energy Services.
Enrollment Fees*
Members
Early Rate: $2,600
Standard Rate: $2,850
Nonmembers
Early Rate: $5,200
Standard Rate: $5,450
The enrollment fee includes the four courses, cost of study material, exam grading and review of the customer action plan.
*For more information and pricing for the Electric Utility Industry Overview course opt-out option, contact [email protected].
How Can I Participate?
Attend an Education Institute
The Key Accounts Certificate Program classes are held once a year, in conjunction with one of our seasonal education institutes (winter, spring or fall), and they provide a great opportunity to network with industry peers from across the nation.
The next offering will be in conjunction with our 2020 Winter Institute, Feb. 10-14 in Savannah, Georgia.
Let Us Come To You!
We can bring our courses to your location at any time—a convenient and cost-effective option for groups of eight or more. This format also allows you to customize course content to address the specific goals that are important to your organization. Check out In-house training options.
Pool Your Resources
Partner with neighboring public power utilities, state and regional associations, or joint action agencies to bring the training to your area. This is a great way to share costs and to secure a location that is within driving distance (ideal for utilities facing strict travel guidelines or joint action agencies looking to add services to their members).
For more information, contact the Education Department at 202-467-2921 or [email protected].