Registration is now open for the 2024 Key Accounts Certificate Cohort program! Access the on-demand program on January 22, and attend three interactive webinars with your peers on Jan. 30. Feb. 6 and 13 (2 - 3:30 p.m. Eastern). Learn more!
Program Overview
Discover how to support and grow businesses in your commu­nity to enhance your reputation and revenue. Your commercial and industrial key accounts need special attention—the Key Accounts Certificate Program is designed to show you how to nurture strategic relationships and build trust and loyalty. Whether you plan to start a utility key accounts program or want to take your current pro­gram to the next level, this curriculum provides the skills, knowledge, and tools for success. Learn from real-world examples and receive tools and templates to apply on the job.
To learn more about the curriculum content, download a recent Key Accounts Certificate Program brochure [PDF]—from the 2020 in-person training. Note: The Electric Utility Industry Overview curriculum is not required and therefore not included in the online offering.
Recommended for
Public power key account managers and representatives. Other utility staff involved in key accounts, or those looking for professional development credentials, will also benefit.
Completion Options
There are several options for completing the required certificate program curriculum:
On-Demand option: Complete the program requirements virtually (at your own pace), within a year.

Register through the APPA Product Store (digital materials included in the program with printed materials option available at checkout - bundle includes the Key Accounts Field Manual and course workbooks). 
You'll receive access to the online portal within one business day of registering. See pricing below.
 

Virtual Cohort Class: The next cohort will run Jan. 22 - Feb. 23, 2024 with 3 live webinars on Jan. 30, and Feb. 6, 13 (2-3:30 p.m. Eastern). Learn more and register here!

Fast-track your way to certification by joining a cohort group that will work through the curriculum together over a 5-week timeframe.
Added benefits include: 3 live webinars to reinforce and workshop concepts, provide peer networking opportunities and new tips and tools to apply immediately.

Custom In-house: Whether virtual or in-person, we can deliver our courses in-house at your location—a convenient and cost-effective option for groups of 5 or more. This format also allows you to customize course content to address the specific goals that are important to your organization. Email

[email protected]

for more information.
Program Requirements
To earn this certificate, participants must complete the following requirements within one year:
1. Complete the required curriculum
The curriculum consists of the following core key accounts training courses—either taken online or in-person:
Implementing a Customer-Focused Key Accounts Program
Developing Your Key Accounts Representative
The Effective Key Accounts Toolbox
Virtual

20 video modules (average 25 min. each) – complete at your own pace or within a 5-week period if part of the cohort class option

In-person/In-house

3-4 courses over one week (Electric Industry Overview course is optional)
View 2020 PDF brochure
2. Pass an online exam
Whether completing the curriculum virtually or in-person, the final exam is all online. It consists of 100 multiple choice questions, based on the curriculum and you must score at least a 75% to pass.
Virtual

Testing is built into the online platform and is progressive, occurring at the end of each section and requiring a passing score before moving onto the next section

In-person/In-house

The online exam is taken at the end of the in-person event

 
3. Submit a customer action plan 
Apply the knowledge you learned by developing a customer action plan (CAP) to demonstrate how your utility plans to address the needs of a selected account. You'll receive plan guidelines, templates, and sample grading sheets that outline what is expected in each section.
Virtual

Cohort group - receive real-time guidance on completing the plan during one of the live webinars
On-demand: complete the plan on your own

In-person/In-house

Spend time workshopping and developing your plan (get 30-40% completed in class)

 
Program Level
Basic: No prerequisites; no advance preparation
Course Materials
Access instructions are emailed after you register. Option to receive complimentary printed bundle at check-out (includes course publication, workbook and exam). 
Virtual

20 video course modules and accompanying instructor presentations
Printed and digital access to the APPA Key Accounts Field Manual and course workbook
Bonus materials and videos
Access to online content for 1 year

 

In-person/In-house

Printed or digital versions of the instructor's presentations, hard copy of the APPA Key Accounts Field Manual and course workbook
Access to bonus materials and videos

 
Enrollment Fees
| | |
| --- | --- |
| Member | $2,800 |
| Non-member | $5,600 |
Need help registering? Contact [email protected]. 
Timeline
Attendees must complete the program requirements within one year of either signing up for the virtual option or within one year of taking the in-person courses.
About the Instructor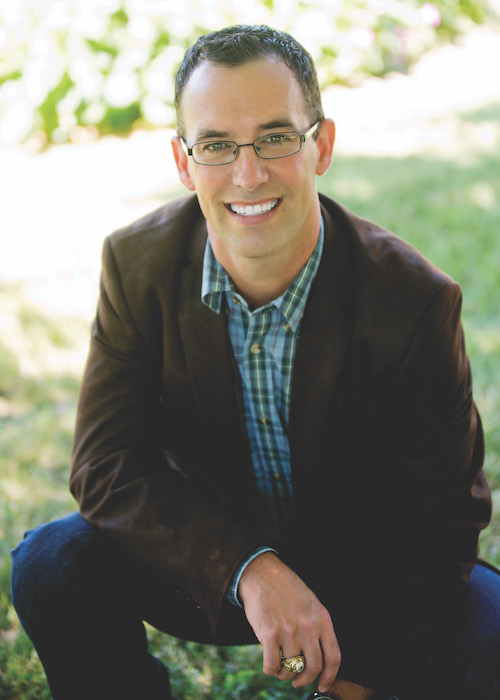 Erick Rheam, President, Team Rheam Productions, Inc.
Erick is a consultant, speaker and author on key accounts and human dynamics. He co-authored the Association's Key Accounts Field Manual: A Guide for Public Power Professionals and authored the new APPA Advanced Key Accounts Field Manual. He has been involved in public power for 20 years. He worked as a key accounts manager and customer relations division manager for public power utilities in Indiana and Colorado, managing industrial pretreatment, key accounts, mid-market, conservation, and marketing programs. Erick offers key accounts consulting and education across the country.