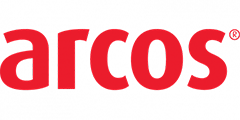 COLUMBUS, Ohio – November 17, 2021 – ARCOS® is implementing its Software-as-a-Service ARCOS Callout® and Scheduling solution at the City of Ocala, Florida's Ocala Electric Utility to improve the speed and accountability by which the central Florida utility calls out its line workers and apprentices for emergency restoration work after business hours. OEU wanted a system that would improve the transparency of callouts and provide forensic capability should grievances arise.

"This agenda item supports the [City of Ocala] Council's strategic goal of operational excellence," says Marvin Ayala, director of Ocala Electric Utility. "The ARCOS callout system will improve system reliability, customer satisfaction and transparency for both field employees and supervisors."

Other software systems limit the number of simultaneous calls that managers and dispatchers can make. When a utility faces an emergency and must mobilize multiple crews at once, limits imposed by other systems create a bottleneck. ARCOS enables managers to call all the resources they need at once.

According to Ayala, before ARCOS, OEU relied on software that struggled to support the utility's union rules for callout and could not launch callouts for more than two line workers at once. Compounding the challenges, says Ayala, was the fact that the other system could not generate reports to verify whether a line worker or apprentice had received a callout, failed to answer or was skipped.

By relying on an advanced algorithm, the ARCOS Callout and Scheduling system can mirror exactly any number of workplace agreements that electric utilities put in place with their workers. This enables the system to call out workers according to seniority, availability and match the appropriate level of skill required for any situation. With the ARCOS mobile application, OEU managers can launch a callout at any time and crews can view details about the call and accept or decline through the app, by phone or via text. The ARCOS callout platform also reports on any actions related to a callout, so managers and crews can retrace and analyze actions. This, in turn, ensures an equitable distribution of callouts for line workers and eliminates any grievances related to the way in which OEU launches a callout.

"With the ARCOS mobile application, supervisors can check the availability of resources to see who's available and adjust on-call schedules," adds Ayala. "With ARCOS, we can call multiple linemen and apprentices simultaneously, which helps with reliability and getting the lights back on."

OEU is located 80 miles northwest of Orlando and serves approximately 54,000 customers.

About ARCOS LLC
ARCOS is a leader in delivering SaaS solutions for managing resources, ensuring accurate, compliant shift scheduling and automatic planning for all types of events. The ARCOS solution reports on the up-to-the-minute location and status of equipment and crews via mobile technology for utilities and other critical infrastructure like airlines, manufacturers and industrial facilities. The ARCOS resource management platform helps organizations save time and money, while improving customer satisfaction and the efficiency, safety and accuracy of operations. Learn about ARCOS resource management software at http://www.arcos-inc.com.