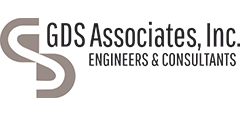 GDS Associates, Inc. has added two California consultants to the team, ready to serve California and the surrounding West Coast area.

Formerly with the California ISO, Perry Servedio and Donald Tretheway have joined GDS. Mr. Servedio will serve as a Senior Project Consultant and Mr. Tretheway will fill the role of Managing Director. They bring specialized experience to join a talented team including: Kevin Mara, P.E., Executive Vice President; Garrett Cole, P.E., Principal; John Chiles, Principal; Howard Choy, Executive Consultant; Gary Saleba, Executive Consultant; Amber Gschwend, Managing Director; and Matt Smith, Senior Project Engineer.

The timing of this addition couldn't be better to help valued California and West Coast clients tackle current industry issues such as CAISO and Western Energy Imbalance Market (EIM) Design (EDAM, Wheeling Priorities, Scarcity, Resource Adequacy) Battery Storage (Bid Optimization, O&M, Degradation, Configuration) Renewable Solar, Wind & Hydrogen Resource & Decarbonization Planning Interconnection, Powerflow Modeling & Transmission Queue Applications Portfolio Management & Clean Energy, "Zero Carbon" IRP Planning.

As a multi-service consulting and engineering firm, GDS offers clients multiple sources for assistance, ensuring complete, competent, and timely service. Our specialized staff of over 180 employees are located across 9 offices nationwide, with 4 full-time consultants in California and additional team members in our Washington office.