Per member requests, the American Public Power Association presents this in-depth Public Power Current newsletter series on managing insurance risks. Thank you to the utility systems and industry experts for their contributions about what is happening in the insurance market that is affecting policy coverage and prices (Part 1); types of "best practices" utilities can utilize to minimize their exposure (Part 2); and what potential alternatives may be available to help in a challenging insurance market (Part 3). 
Yesterday we detailed how risks to utility operations are rising and, with them, the cost of insurance.
Several utilities are grappling with this problem, particularly in areas that have recently suffered through disasters.
"Insurance rates have gone up and it's not just wildfires; everything seems to be elevated," Russell Mills, director of risk management and treasurer at California's Sacramento Municipal Utility District (SMUD), said.
Historically, SMUD has not made any wildfire claims, but the utility does have some assets in wildfire areas and, more broadly, operates in a region where wildfires are prevalent, and that proximity can affect perceptions of the risks SMUD faces.
In April 2019, Moody's Investors Service revised its ratings outlook on SMUD's outstanding revenue bonds to negative from stable to reflect the more challenging operating environment in California resulting from the impact of wildfires. Moody's revised its rating on SMUD in May 2020, returning the public power utility's outlook to stable.
The risks were addressed, but the lesson was clear. The risk environment is changing, and it is best to stay ahead of the problem. In returning the outlook to stable, Moody's cited SMUD's "comprehensive actions to shield itself from wildfire risk."
Mills at SMUD said he is seeing premium increases "across the board." To address that challenge, he said SMUD tries to differentiate its risk profile from that of other utilities when it makes its annual presentation to underwriters and brokers when it comes time to renew its insurance coverages.
In those meetings, SMUD is able to highlight the steps it has taken with its Upper American River project, a series of 11 dams and eight power houses in a high wildfire risk area on the slopes of the Sierra Nevada Mountains. There, SMUD has focused on vegetation management efforts, undergrounding wires, and hardening assets.
When it returned the utility to a stable outlook, Moody's cited SMUD's actions and the utility's "multi-pronged approach" that included "a sizeable insurance policy and strengthening liquidity."
Increasing insurance coverage is not the only tool in SMUD's kit, though. The utility takes proactive steps by conducting probable maximum loss (PML) studies to better understand its risk exposures. SMUD also has been hardening its balance sheet as a precaution against possible disasters.
In 2015-16, SMUD had about $100 million in excess liability wildfire insurance coverage. Over a span of three years, the utility raised its coverage to $300 million and then trimmed it back down to about $250 million.
SMUD also bolstered its commercial paper program by 30 percent to $400 million, raised its operating cash on hand by one month, and is paying down debt to have the capacity to issue bonds if the need arises.
"All three work together – insurance, ratings, and reserves," Mills said. "It shows our intent and wherewithal." It also sends a message to the underwriter that the brunt of any liability is not solely on them, he said.
Overall, Mills recommends utilities prepare themselves against natural disasters by taking on mitigation projects, such as grid hardening or undergrounding, that can provide a utility with data they can present to underwriters. For cyber security threats, he recommends utilities take similar steps, such as following the North American Electric Reliability Corp.'s Critical Infrastructure Protection (CIP) standards and conducting in-house training programs and be prepared to show that the procedures are being followed.
So far, Mills said, no insurance company has turned them down or refused to renew a policy. SMUD also has been able to negotiate cuts in proposed premium increases for fire coverage on the order of 10 percentage points.
"At the end of the day, insurance is a means of transferring risk," Mills said. "You have to own the risk, show that 'we are part of this.'"
The Northern California Power Agency (NCPA) has worked with their new property insurer to identify further ways the joint action agency could prevent losses and manage their insurance risk exposure, according to Monty Hanks, chief financial officer and assistant general manager of administrative services.
"As many utilities across the nation have experienced, NCPA was faced with a continuation of a hardening property insurance market. Last year was the most challenging one due to some underwriters quoting our program at the last minute," he said, which left NCPA with little time or negotiating room for better terms or lower premiums. "Despite this, we made a commitment to our members to hit the 'reset' button in our approach to procuring property insurance for our facilities," Hanks said.
NCPA contacted new property insurance market players with expertise in the power generation sector – including FM Global, which insures more than a third of the Fortune 1000 companies. Hanks said that NCPA had traditionally marketed their program about three months prior to the policy's expiration, but FM Global had never quoted it. "I never understood why – they are a huge player."
Hanks learned that three months was not enough time for FM Global to perform their own due diligence. 
He found that the company's engineering-first philosophy and approach, which helps clients become more resilient against natural disasters, matched NCPA's core principles. 
"We engaged FM Global in early 2021 to build a plan, and that started with scheduling loss control visits," he explained. "We learned very quickly that they were not like other property insurance companies. They were guided by the belief that most losses can be prevented, and they will dig deep to understand your business needs to help you reduce your risk," Hanks said. Indeed, the company has its own research campus where they have studied floods, wind, fire, hail, explosions, etc. that provides them with the data spec sheets to help validate and support their engineering recommendations.
Because NCPA's members are dependent upon power plants running to provide stable, cost-effective resources, their resiliency is critical.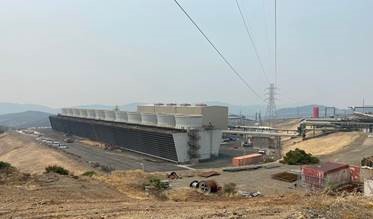 "One of FM Global's recommendations was to improve our wildland fire vegetation management around our geothermal plant," Hanks said. The plant is in a relatively high fire risk area, and although NCPA had always taken a proactive approach to vegetation management, "their studies indicated that we should do more, and recommended we create a clearance zone around the plant that maintains forested areas 330 feet away from plant buildings, especially the cooling towers." Hanks said.
NCPA agreed and implemented the recommendation. "Now, NCPA feels like we have found a partner in the property insurance business. Working with FM Global to evaluate risk and complete recommended improvements will help us increase the resiliency of our plants against natural disasters – the work that we've done as a result will ultimately help us better manage our risks and control operational and maintenance costs," Hanks said.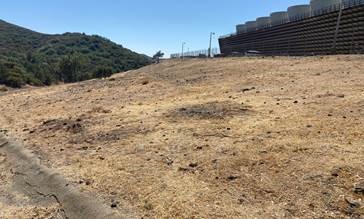 Midwest Flooding
In the middle of the country, Nebraska's Omaha Public Power District (OPPD) is facing similar challenges, though from a different type of natural disaster. In Nebraska, flooding is more of a concern than wildfires, but the effects can be just as devastating.
OPPD filed a claim as a result of the severe flooding that hit Nebraska in 2019. Researchers at the University of Iowa have linked such flood events to warmer weather, particularly higher temperatures in the Gulf of Mexico, a phenomena they say triggers "The Midwest Water Hose."
For many utilities, rising flood waters have also meant rising premiums. For OPPD, that challenge is made even more difficult because they have coal-fired assets in their generation portfolio.
 Insurance coverage for new coal projects is already difficult to find in Europe, but it is a trend that is becoming more widespread and could become prevalent in America in the coming years, Daniel Laskowsky, director of risk management at OPPD, said.
In 2019, Chubb, a major insurer in the U.S., said it would no longer underwrite the construction and operation of new coal-fired plants or companies that generate more than 30 percent of their revenues from coal generation or mining. By one count, 19 major insurance companies now refuse or restrict their coverage of new coal projects.
"We are doing all we can" in the face of rising threats from natural disasters and increasing premiums, Laskowsky said. The insurance environment is "very challenging." In the renewal process, OPPD has seen "some very large increases, double digit increases," he said.
The district's approach to rising insurance rates includes having a solid understanding of the utility's risk tolerance, using market competition to his favor, and working with underwriters and brokers as partners where he can.
"Understanding your organization's risk tolerance" is critical, Laskowsky said. "Internally you need to know how much risk you can take." The usual way to do that is to look at historical risks. The challenge is predicting the future. That is something OPPD is trying to better understand. "It is not a perfect science," Laskowsky said.
Laskowsky also recommends shopping around to compare insurance coverages and rates. "Competition is good," he said. "It may not be something you do every year because you don't want to burn the market," he said, but if you can find a lower rate, "you have to be willing to fight for it" and "you have to be willing to commit" when that time comes in the negotiating process.
Laskowsky also says OPPD tries to form strong partnerships with its insurance underwriters and brokers. A utility should lean on its insurance brokers and use them as a resource because they have a broader view of the market and know what the rest of the industry is doing, he said. "We know them, and it helps when it comes to negotiations."
In addition, Laskowsky said the district works with insurance underwriters that are structured as mutual companies that cater to the public power and energy sector. There is more of a partnership approach to doing business and, if a utility participates in the governance process as a member of the organization, "you can have some say in the insurance company's processes," he said.
Those are all considerations that public power utilities should consider when shopping for insurance or when they are engaged in coverage renewal process, Weber said. Insurance still remains the top method of risk transference, he said, and most public power utilities buy insurance for at least one line of coverage, but every utility differs in terms of size, location, assets and services offered.
Weber advised that insurance programs should be structured differently to provide proper coverage for a given utility's risk exposures. A utility with generation assets is much different than a transmission and distribution utility, he said. "It's not a one size fits all approach."
Weber also noted that there are a handful of insurers that specialize in the public power space for American Public Power Association members. "Therefore, each insurance carrier has a pretty good idea of the exposures and landscape of the public power sector." He recommended that members "should make sure their trading partners are financially stable and know what coverages they are getting from their insurance provider."
Utilities can "differentiate themselves in the market by providing thorough underwriting data and starting the renewal process well in advance," Weber said. "Underwriters are requiring more data than ever before, and it is important for each utility to be ready to answer and have prepared the underwriting data that might be requested."
"We recommend also getting to know your underwriter and building the relationship," Weber said. "At the end of the day, it is a relationship business."
In Part 3, tomorrow, we will explore ways in which public power utilities have sought, or could seek, alternatives to traditional individualized commercial insurance options.