The American Public Power Association this week released the 17th edition of its Safety Manual, which has been a key tool for public power utility workplace safety programs since 1955.
In order to ensure relevance and accuracy, the Safety Manual is updated every four to five years to reflect important changes in the industry, as well as National Electrical Safety Code and Occupational Safety and Health Administration standards.
Members of APPA's Safety Manual Revision Task Force met in early 2022 to review proposed changes to the latest edition of the manual. The meeting was hosted by CDE Lightband in Clarksville, Tenn. The group reviewed proposed changes to help develop the 17th edition of the APPA Safety Manual.
There were also meetings held at APPA's offices in Virginia, the offices of the Minnesota Municipal Utilities Association and in South Carolina, as well as additional virtual meetings.
"This 17th edition of the Safety Manual would not be possible but for the tireless work of the revision taskforce members under the leadership of Chair Mike Willetts and Vice-Chair Jon Beasley," said Adrienne Lotto, Senior Vice President for Grid Security, Technical and Operations, at APPA. "A safe and injury free work environment is essential for any public power utility and APPA is pleased to provide this latest version to members."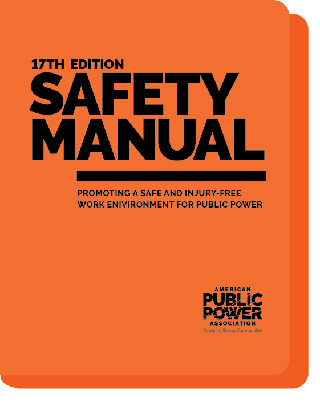 An upcoming episode of APPA's Public Power Now podcast will feature Beasley, Vice President for Training and Safety at Electric Cities of Georgia, and Willetts, Director of Training and Safety at the Minnesota Municipal Utilities Association, who will discuss the newest edition of the Safety Manual.
To order the safety manual, visit PublicPower.org and click on Shop or email [email protected].