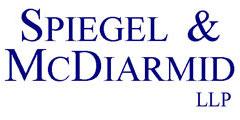 Spiegel & McDiarmid LLP is committed to the public-sector side of the energy, telecommunications and transportation industries, a commitment that infuses our advocacy and policy perspectives. Our attorneys bring unsurpassed first-hand knowledge and experience to solve client problems creatively and cost-effectively.  We enjoy a national reputation which is based on the clients we represent, the positions we advance and the results we have been able to achieve. Our clients are largely public sector entities, including city and consumer-owned utilities and airport authorities, ratepayer advocates, cities and states. We fight to promote consumer interests against resource-rich opponents, and are known for our extensive knowledge of the issues and our creativity in forging innovative solutions, whether in hearings, settlement talks, contract negotiations or legislative and policy arenas.
Our experience in addressing complex energy matters is on a par with any firm in the country. We practice mainly before the Federal Energy Regulatory Commission (FERC) and related federal appellate courts, but also appear regularly in proceedings before many state utility commissions. Over the past five decades, we have participated in all phases of energy litigation — everything from initial interventions and complaints, to alternative dispute resolution proceedings, to evidentiary hearings, to district court, appellate court and Supreme Court advocacy. The firm has also been at the forefront of many of the rulemaking proceedings utilized by federal administrative agencies to set national energy policy.
As consumer advocates operating in the context of an ever-changing mix of priorities and mandates (many of which we have helped to shape), we often confront complex issues that involve the intersection of law, policy, economics and engineering, and we often advance positions that stretch current boundaries. We are able to harness experience that is national in scope, spanning both regions that are subject to organized or restructured markets and those in which such markets are not in place. The types of issues with which we typically deal include infrastructure development, rate regulation, market design, mergers and acquisitions, investment incentives, cost allocation, and energy efficiency/renewable generation, as well as reliability and cyber security.
Clients that value a role in shaping policy and the legislative process turn to us for policy advice and lobbying services. Our vast energy experience gives us credibility with lawmakers and regulators in all matters relating to electric industry regulation. Our lawyers have helped to draft some key pieces of enacted legislation over the years, not just in energy, but in telecommunications and transportation as well.
In telecommunications, we represent governmental, non-profit and other public sector clients before the Federal Communications Commission (FCC), the courts, Congress, state legislatures and state commissions on a wide range of issues, including telecom and broadband regulation, municipal broadband, rights-of-way access, cable/video franchising, public safety licenses and other FCC licensing matters, communications tax and fee matters and issues related to public, educational and governmental (PEG) access channels on cable/video systems.
The firm's Transportation Practice provides airport proprietors with legal counsel and strategic advice on the whole range of federal legal and legislative matters, including federal aviation policy and obligations, environmental issues, airport-airline relationships, antitrust and bankruptcy law, and debt financing regulations.  Our representation often involves complex litigation and covers technical issues specific to airports.  Perhaps more importantly, airport proprietors need attorneys who understand their perspectives and act exclusively for primary, commercial service, reliever and general aviation airports. That too defines the lawyers of Spiegel & McDiarmid.
Practices:
Electric
Gas
Hydro and Water
Reliability
Telecommunications
Transportation
Utility Workforce
Services:
Compliance and Enforcement
Contracts and Rates Negotiations
Litigation and Appeals
Public Policy and Lobbying