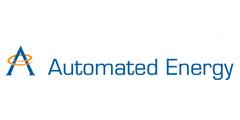 Elite Corporate Associate
As a leading provider of web based energy information services, Automated Energy has been working with public power providers since 1999. We turn your meter data into a branded daily energy information service from your web site designed to serve the growing information needs of your commercial and industrial customers. Because we are hardware neutral we can work with basic IDR metering or the most sophisticated smart meter - important flexibility in today's rapidly changing world of metering technology.
Our Load Profiler service is uniquely tailored to communicate load profiling data to your customers. It goes beyond just providing a load profile tracking kWh and kW. Your customers will have access to your rates to see how their load directly affects their bill along with a unique "slider bar" that allows them to conduct "what-if" analysis to better manage their demand and efficiency initiatives. Our customized factors section is where individual needs are met with tracking tools like temperature, degree days and humidity that may also be affecting loads. Our reporting and analysis tools are easy to use and very effective allowing you and your customers to report target areas, trends or communicate a message on efficiency or budgetary goals.
Our service is scalable to meet your utility's financial and operational goals. We can serve one meter in a service territory or tens of thousands. Our pricing structure makes it easy for the smallest utility to benefit from our services and implementation is a snap.