Officials from California's Sacramento Municipal Utility District (SMUD) on Jan. 24 were joined by regional leaders for a ribbon-cutting of SMUD's first utility-scale storage battery project.
With the ribbon cutting, the public power utility unveiled six large-scale lithium-ion battery storage units at the Hedge Solar Farm in south Sacramento, a pilot project that will demonstrate the feasibility of utility-scale battery storage.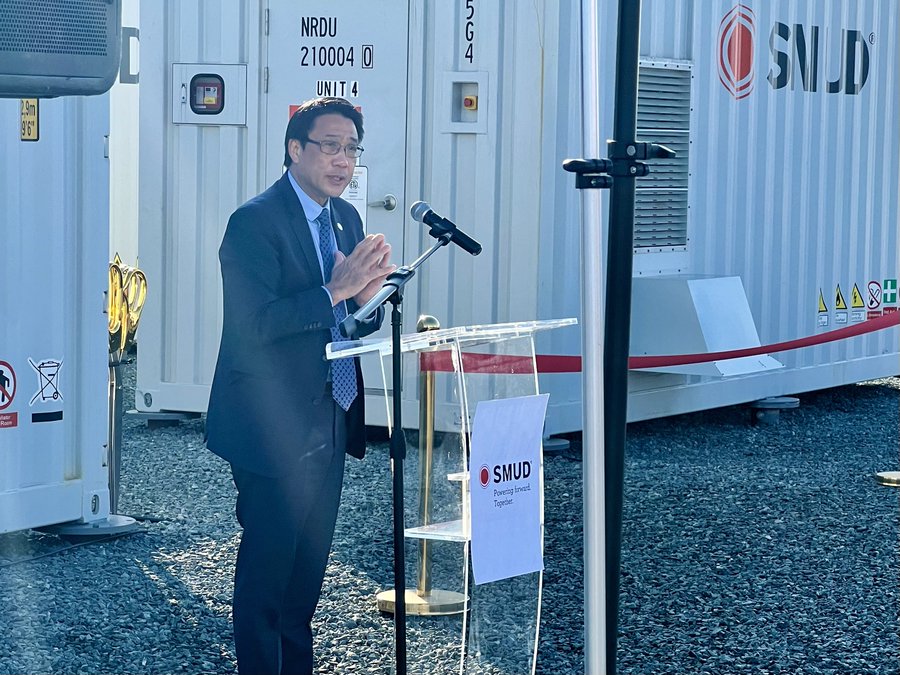 The large-scale lithium-ion battery system is a step forward in SMUD's vision to add 1,100 megawatts (MW) of battery storage over the next decade, a keystone to the utility's 2030 Zero Carbon Plan.
Hedge Solar Farm batteries will provide 4 MW of electricity and 8 megawatt-hours of storage. The six battery containers are 20 feet long, weigh 52,000 pounds each, and house 3,840 interconnected battery cells.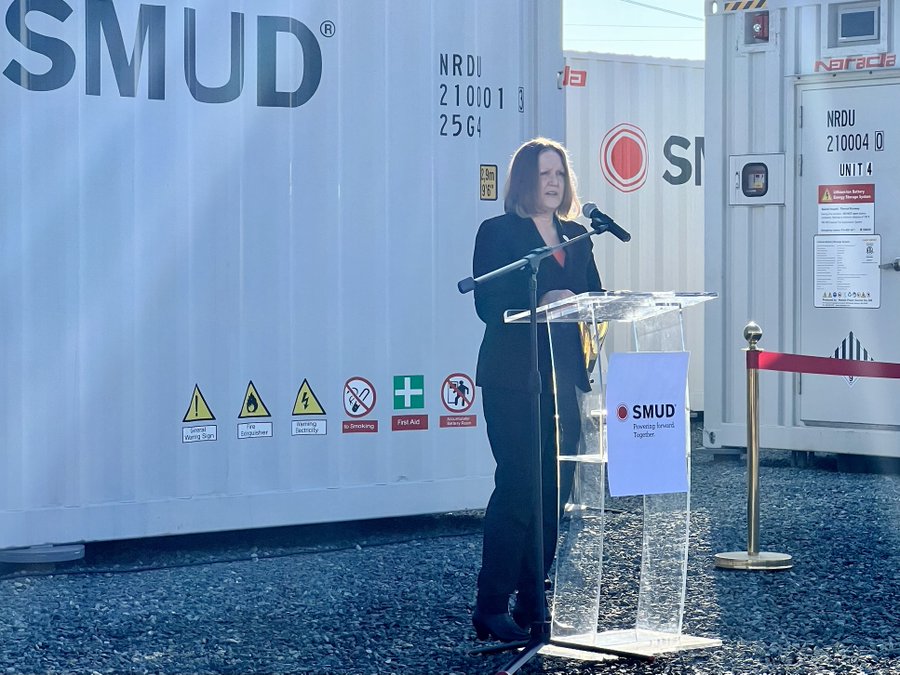 This is the largest battery installation in the greater Sacramento area and the first of its kind for a publicly owned utility in California, SMUD said.
The following officials attended the ribbon cutting:
SMUD CEO and General Manager Paul Lau
Rep. Doris Matsui, D-Calif. 
SMUD Board of Directors Vice President Heidi Sanborn
Sacramento Mayor Darrel Steinberg
Sacramento Councilman Eric Guerra
California Assemblymember Kevin McCarty
California Assemblymember Ken Cooley
Matthew Nelson of Electrify America
John Roeser of Mitsubishi