Every month, millions of Americans face tough choices on whether or not they can continue to use electricity, because they do not have money to cover the cost of their bill. To help, many public power utilities offer energy assistance programs, and partner with other local agencies to offset the cost of energy for vulnerable customers.
For 30+ years, the Low-income Home Energy Assistance Program (LIHEAP), managed by the U.S. Department of Health and Human Services, has provided funding to help households with low incomes meet their immediate home energy needs.
In 2019, Congress appropriated $3.69 billion for the program.
In 2018, the program served more than 5.8 million households.
State-level administering agencies helped low-income households receive an average of:
$138-$1,345 for heating
$143-$751 for cooling
$1,405 - $19,115 for weatherization projects
Despite the state assistance, the funding is not enough to cover the needs.
3/10 households receiving LIHEAP funds used their stove or oven for heat.
1/3 went without food at least one day of the past year.
State to state, 4-66% of eligible households received assistance in 2018.
Nationwide, only 1 in 5 eligible households receive LIHEAP benefits.
Connect with your local office to find out who qualifies for assistance in your state or territory and how to apply.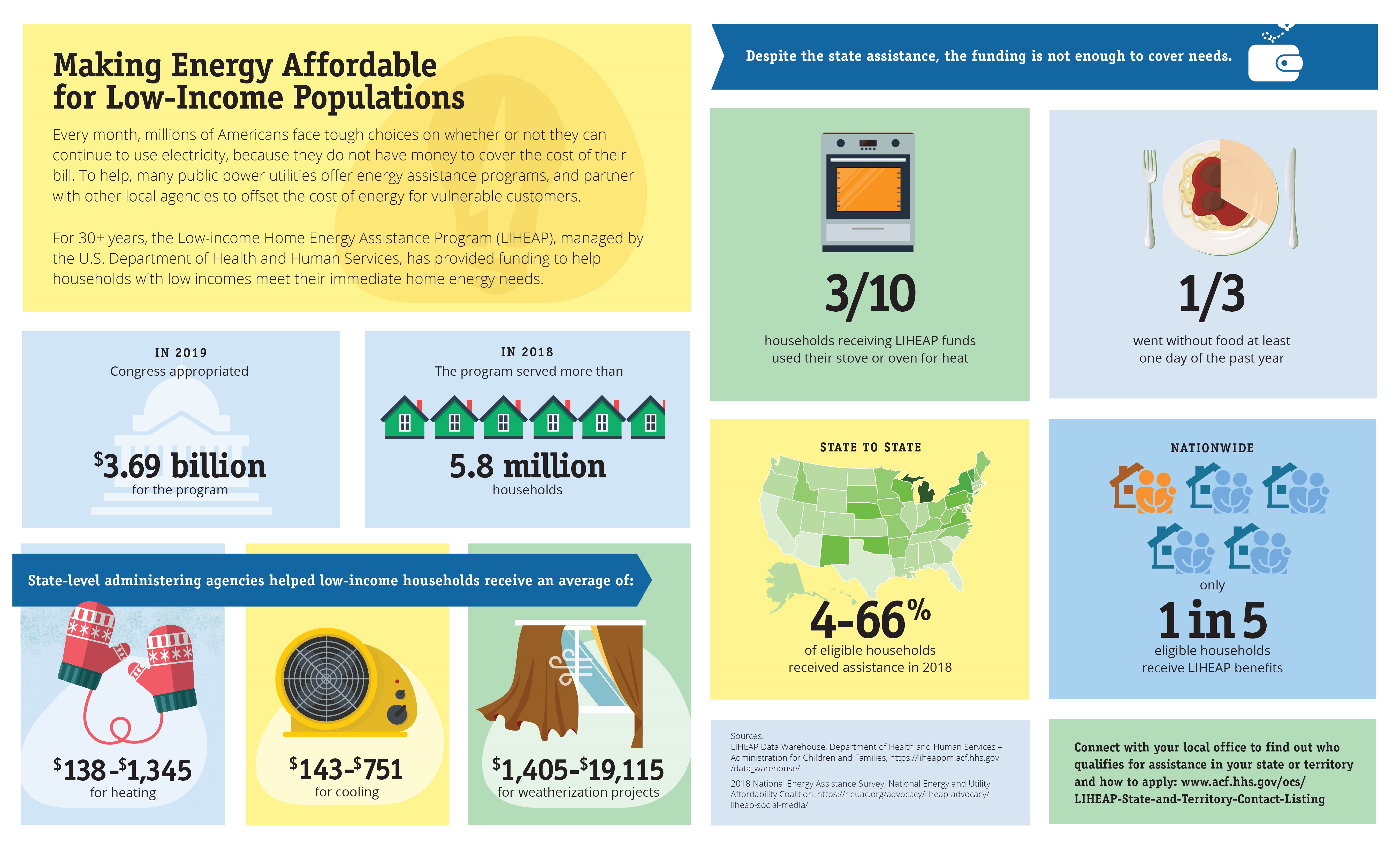 Sources: 2018 National energy assistance survey; LIHEAP Data Warehouse