The Florida Municipal Electric Association coordinated mutual aid efforts for the Florida public power communities of Tallahassee and Chattahoochee after storms caused power outages in the cities.
FMEA reported that Florida public power utility JEA and Alabama public power utility Riviera Utilities sent crews to the City of Tallahassee, while Florida's Beaches Energy Services (Jacksonville Beach), the Town of Havana and the City of Blountstown sent crews to the City of Chattahoochee. 
On Friday, June 16, the City of Tallahassee reported that crews made good progress on the evening of June 15 with post-storm recovery work. Around 200 customers in small pockets around the service area remained out of service as of June 16.
"JEA crew members are headed out to Tallahassee today to assist that city with storm restoration efforts following last night's severe weather," the utility said in a June 15 Facebook post. "Mutual aid efforts like this aren't limited to post-hurricane restoration. They're a part of what community-owned utilities like JEA do to help our neighbors in need, in any kind of weather," JEA said.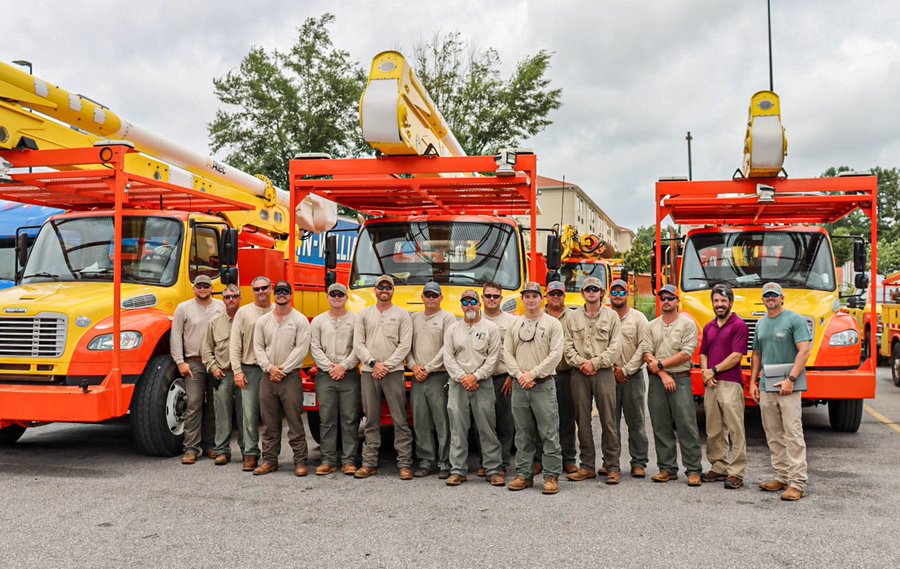 "Once again, the benefits of being part of the public power community were demonstrated through our strong mutual aid network," said Amy Zubaly, Executive Director of FMEA, on June 15.
"Like many others in the South, the severe thunderstorms that hit northern Florida last night resulted in power outages in some of our communities. We greatly appreciate the assistance provided by JEA and Riviera Utilities in Alabama who sent crews to the City of Tallahassee to get them back online while Beaches Energy Services in Jacksonville Beach, the Town of Havana, and City of Blountstown assisted with power restoration in the City of Chattahoochee. This is truly the power of public power – being there when neighbors need you the most."