Officers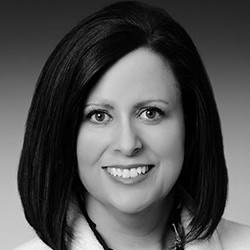 Jolene Thompson, Chair
President and CEO, American Municipal Power, Ohio
Jolene has worked with municipal electric systems for nearly 30 years and is the first woman to lead AMP, the multi-state nonprofit corporation, which owns and operates electric facilities that provide generation, transmission, and distribution of electric power and energy to 135 members in nine states. Before becoming president and CEO, Jolene oversaw government relations, environmental affairs, energy policy, compliance, public/media relations, energy efficiency/business development services, and human resources and served as the principal legislative contact for both AMP and the Ohio Municipal Electric Association, where she was executive director. Jolene has served as a member of the Transmission Access Policy Study Group Board of Directors and its Executive Committee. At the state level, she is a member of the Ohio Lobbying Association and was recognized in a survey of the Ohio lobbying community as one of the most effective female lobbyists. Before joining AMP, Thompson worked at Columbus Monthly magazine and Business First newspaper.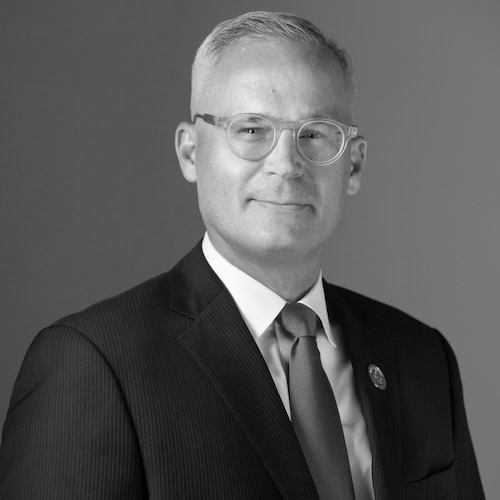 Colin Hansen, Chair-Elect
Executive Director, Kansas Municipal Utilities, McPherson, Kansas
Colin has worked in the public power industry for over 26 years.  Since 2000, he has served as Executive Director for Kansas Municipal Utilities, the statewide trade association representing and serving 185 communities across Kansas on electric, natural gas, water, wastewater & telecommunications issues.  Under his guidance, KMU has grown nearly tenfold and recently opened the KMU Training Center to provide hands-on training to the next generation of municipal utility workers.  Prior to joining KMU, Colin worked for the Iowa Association of Municipal Utilities in a number of capacities including Assistant Executive Director.  Colin is a graduate of Iowa State University with a Bachelor of Science in Mechanical Engineering and Drake University with a Masters in Business Administration.  He is a member of the Board of Directors for the Mid-West Electric Consumers Association.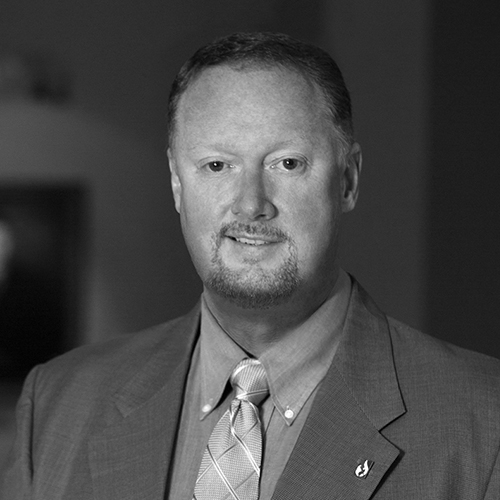 Anthony Cannon, Vice Chair
General Manager/CEO, Greenville Utilities Commission Greenville, North Carolina
Tony was appointed to the position of general manager/CEO of the Greenville Utilities Commission in 2012, after serving as Assistant General Manager/Chief Operating Officer since 2006. He has more than 30 years of experience in public utilities, joining Greenville Utilities from Greer Commission of Public Works in South Carolina. He holds a Bachelor's degree in Business Administration and a Master's degree in Organizational Management from Southern Wesleyan University. His experience includes management of electric, water, sewer and natural gas operations. Tony currently serves on the Executive Committee for the East Carolina University Educational Foundation.  He also serves on the Board of Directors and is a past Chair of the Pitt-Greenville Chamber of Commerce and is past chair for the Pitt County Committee of 100. He is involved with numerous other professional and civic organizations.
Layne Burningham, Treasurer
COO/General Manager, Utah Municipal Power Agency, Utah
Layne has been with UMPA for 24 years, with 21 years in management positions.  Prior to his current position, Layne served as UMPA's Chief Financial Officer & Power Resource Manager.  His experience includes power plant operations, contract negotiation and administration, power marketing, open access transmission tariff proceedings at the Federal Energy Regulatory Commission, power plant operations, issuance of bonds and other obligations of UMPA, and administration of all UMPA financial and accounting functions.  He is a member of the Colorado River Energy Distributors Association's Board of Directors.

Decosta Jenkins, Immediate Past-Chair
President & CEO, Nashville Electric Service, Tennessee
Decosta has been at the helm of one of the largest public utilities in the U.S. for more than a decade. Before heading NES, he was the senior vice president and chief financial officer and secretary/treasurer to the Electric Power Board of Nashville and Davidson County. Prior to this, Decosta worked for 11 years with Deloitte assisting companies in accounting and auditing matters, mergers and acquisitions, and filings with the Securities and Exchange Commission including two initial public offerings. Decosta is a graduate of University of Tennessee with a Bachelor of Science in Accounting, and is a member of the American Institute of Certified Public Accountants.
Additional Executive Committee Members
Timothy Burke
Omaha Public Power District, Omaha, Nebraska
Nicholas Lawler
Littleton Electric Light and Water Departments, Littleton, Massachusetts
David Osburn
Oklahoma Municipal Power Authority, Edmond, Oklahoma

Kimberly Schlichting
Delaware Municipal Electric Corporation, Smyrna, Delaware

Stephen Wright
Chelan County PUD, Wenatchee, Washington
Ex Officio
Dan Hodges, Chair, Advisory Committee
Executive Director, Colorado Association of Municipal Utilities, Colorado
Randy Smith, Chair, Policy Makers Council
Commissioner, Chelan County PUD, Washington
Directors
Region 1: Colorado, New Mexico, Utah, Wyoming
Laurie Mangum
City of St. George, Utah
Region 2: Illinois, Indiana, Michigan, Ohio, Wisconsin
David Koster
Holland Board of Public Works, Michigan

Edward Krieger
Piqua Power System, Ohio

Michael Peters
WPPI Energy, Sun Prairie, Wisconsin

David Walters
Grand Haven Board of Light and Power, Michigan
Region 3: Iowa, Kansas, Minnesota, Missouri, Nebraska, North Dakota, South Dakota
Chuck Bryant
Carthage Water and Electric Plant, Missouri

Timothy Burke
Omaha Public Power District, Nebraska

Mark Chesney
Kansas Power Pool, Wichita

Russell Olson
Heartland Consumers Power District, South Dakota

Darrel Wenzel
Waverly Utilities Waverly, Iowa
Region 4: Arkansas, Louisiana, Oklahoma, Texas
Bret Carroll
Conway Corporation, Arkansas

Gary Miller
Bryan Texas Utilities, Texas

David Osburn
Oklahoma Municipal Power Authority
Region 5: Delaware, Florida, Georgia, Maryland, North Carolina, South Carolina, Virginia, West Virginia
Hugh Grunden
Easton Utilities, Maryland

Joel Ledbetter
Easley Combined Utilities, South Carolina

Steve Rentfrow
Crisp County Power Commission, Cordele, Georgia

Kimberly Schlichting
Delaware Municipal Electric Corp.

Lynne Tejeda
Keys Energy Services, Florida
Region 6: Arizona, California, Nevada
Dan Beans
Redding Electric Utility, California

Edward Gerak
Arizona Power Authority
Region 7: Alabama, Kentucky, Mississippi, Tennessee
Fred Clark
Alabama Municipal Electric Authority

Jim Ferrell
Jackson Energy Authority, Tennessee
Region 8: Connecticut, Maine, Massachusetts, New Hampshire, New Jersey, New York, Pennsylvania, Rhode Island, Vermont
Ellen Burt
Stowe Electric Department, Vermont

Nick Lawler
Littleton Electric Light & Water Department, Massachusetts

David Leathers
Jamestown Board of Public Utilities, New York
Region 9: Alaska, Idaho, Montana, Oregon, Washington
John Haarlow
Snohomish County PUD, Washington

Steve Wright
Chelan PUD, Washington
Region 10: American Samoa, Guam, Marianas, Puerto Rico, Virgin Islands
John Benavente
Guam Power Authority