Officers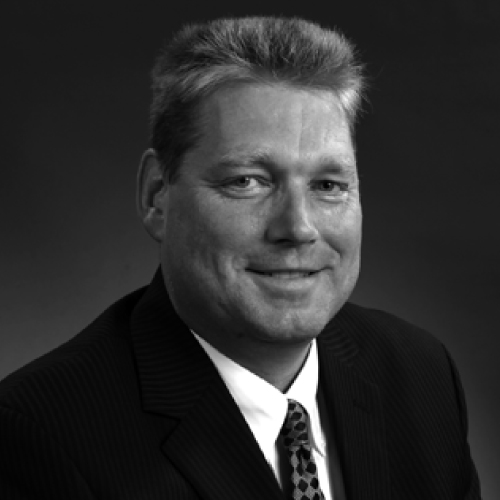 Walter Haase, Chair
General Manager, Navajo Tribal Utility Authority, Arizona
Wally has more than 20 years of executive experience in the electric utility industry. He started his public power career at the St. Charles Municipal Electric Utility in Chicago. He also served at Rocky Mount Public Utilities in North Carolina and at the City of Jamestown Board of Public Utilities and the Village of Sherburne in New York. In 2008, Wally answered a call to become general manager of the Navajo Tribal Utility Authority powering 186,000 people in 13 counties in Arizona, New Mexico, and Utah. He has helped more than 3,000 families turn on the lights at home for the first time and is working to bring power to 60,000 people that still have no electricity. Wally is a licensed Professional Engineer and holds an MBA from Keller Graduate School of Management in Chicago.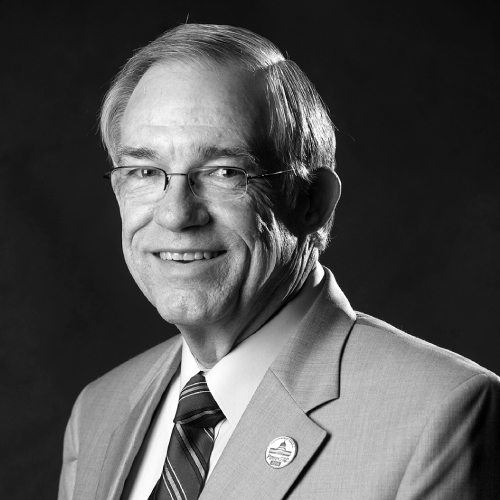 Coleman Smoak, Chair-Elect
General Manager, Piedmont Municipal Power Agency, South Carolina
Coleman has been involved in the public power industry for more than 40 years. Before serving as general manager of the Piedmont Municipal Power Agency, he was the general manager of the Laurens, SC Commission of Public Works, a municipally-owned, combined utility system and member of PMPA. He is a former member of PMPA's board of directors and served as chair from 1989 to 1993.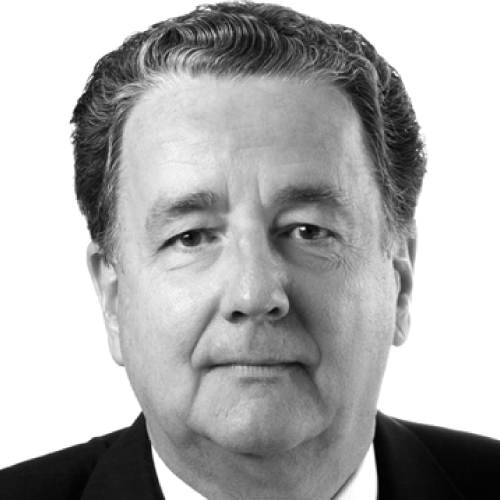 Paul McElroy, Treasurer
CEO & Managing Director, JEA, Florida
Paul has been managing director and CEO of JEA — Jacksonville, Florida's municipally owned electric, water, and wastewater utility since 2012. Before becoming CEO, Paul served as JEA's chief financial officer and vice president of financial services. He also serves on the boards of the University of North Florida, The Energy Authority, Florida Reliability Coordinating Council, Northeast Florida Safety Council, and the Jacksonville Chamber of Commerce.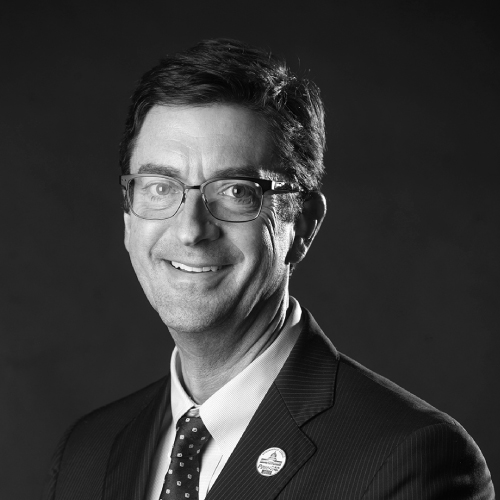 Andrew Boatright, Immediate Past Chair
Acting Director, Independence Power & Light, Missouri
Andrew has been a passionate supporter of public power throughout his 34 years of leadership at small, medium, and large public power utilities. He is the acting director for the City of Independence Power & Light in Missouri, which employs 240 people and serves 55,000 customers. Before that, he was the electric utility manager for the City of Westerville Electric Division in Ohio. He has also served at Richmond Power & Light and at the City of Rensselaer in Indiana. He is a licensed Professional Engineer with an MBA from Otterbein University. He has been on the Association's board since 2011.
Additional Executive Committee Members
Decosta Jenkins
President & CEO, Nashville Electric Service, Tennessee

Andrew McMahon
Superintendent, Town of Massena, New York

Scott Miller
General Manager, City Utilities of Springfield, Missouri

Jacqueline Sargent
General Manager, Austin Energy, Texas

Jolene Thompson
Executive Vice President, Services & External Affairs, American Municipal Power and Executive Director, Ohio Municipal Electric Association, Ohio
Ex Officio
William Acee, Chair, Policy Makers Council
Mayor, Village of Sherburne, New York

Ewell Lawson, Chair, Advisory Committee
Vice President, Government Affairs, Communications & Member Relations, Missouri Public Utility Alliance
Directors
Region 1: Colorado, New Mexico, Utah, Wyoming
Layne Burningham
COO/General Manager, Utah Municipal Power Agency, Utah
Region 2: Illinois, Indiana, Michigan, Ohio, Wisconsin
Kevin Gaden
President & CEO, Illinois Municipal Electric Agency, Illinois

David Koster
General Manager, Holland Board of Public Works, Michigan

Nilaksh Kothari
General Manager, Manitowoc Public Utilities, Wisconsin

Jolene Thompson
Executive Vice President, Services & External Affairs, American Municipal Power and Executive Director, Ohio Municipal Electric Association, Ohio
Region 3: Iowa, Kansas, Minnesota, Missouri, Nebraska, North Dakota, South Dakota
Timothy Burke
President and CEO, Omaha Public Power District, Nebraska

Colin Hansen
Executive Director, Kansas Municipal Utilities, Kansas

Scott Miller
General Manager, City Utilities of Springfield, Missouri

Leon Schochenmaier
City Administrator, City of Pierre, South Dakota

Kevin Wailes
CEO, Lincoln Electric System, Nebraska
Region 4: Arkansas, Louisiana, Oklahoma, Texas
Jacqueline Sargent
General Manager, Austin Energy, Texas

Daniel Sullivan
GM/CEO/Director of Investments, Grand River Dam Authority, Oklahoma
Region 5: Delaware, Florida, Georgia, Maryland, North Carolina, South Carolina, Virginia, West Virginia
Anthony Cannon
General Manager/CEO, Greenville Utilities Commission, North Carolina

Hugh Grunden
President & CEO, Easton Utilities, Maryland

Joel Ledbetter
General Manager, Easley Combined Utilities, South Carolina

Steve Rentfrow
General Manager, Crisp County Power Commission, Georgia

Kimberly Schlichting
Senior VP Operation & Power Supply, Delaware Municipal Electric Corporation, Inc., Delaware
Region 6: Arizona, California, Nevada
Leslie James
Executive Director, Colorado River Energy Distributors Association, Arizona

Arlen Orchard
CEO & General Manager, SMUD, California
Region 7: Alabama, Kentucky, Mississippi, Tennessee
Fred Clark
President/CEO, Alabama Municipal Electric Authority, Alabama

Jim Ferrell
President/CEO, Jackson Energy Authority, Tennessee

Decosta Jenkins
President & CEO, Nashville Electric Service, Tennessee
Region 8: Connecticut, Maine, Massachusetts, New Hampshire, New Jersey, New York, Pennsylvania, Rhode Island, Vermont
John Bilda
General Manager, Norwich Public Utilities, Connecticut

Bill Bottiggi
General Manager, Braintree Electric Light Department, Massachusetts

Andrew McMahon
Superintendent, Town of Massena, New York
Region 9: Alaska, Idaho, Montana, Oregon, Washington
Ron Skagen
Commissioner, Douglas County PUD, Washington

Steve Wright
General Manager, Chelan PUD, Washington
Region 10: American Samoa, Guam, Canada, Marianas, Puerto Rico, Virgin Islands
John Benavente
General Manager, Guam Power Authority, Guam