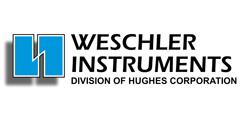 Weschler Instruments offers a wide variety of instrumentation to sense, measure, display, transmit, record & test your power and process signals. Products include analog panel meters, digital panel meters, sensors, transducers, process controllers, signal conditioners, data loggers, process calibrators and test equipment.  For over 75 years, customers worldwide have used products supplied by Weschler Instruments in power plants, steel mills, chemical plants, paper mills and other applications that require rugged, reliable and accurate instrumentation.
Weschler's innovative Transformer Advantage temperature monitor allows utilities to increase transformer capacity while protecting against overload and outages.  These digital monitors provide precise cooling control and easily interface to a SCADA network. They are suitable for new and retrofit applications on both GSU & substation transformers.
Weschler is best known as the manufacturer of Digital Bargraph meters and Westinghouse style switchboard meters. These products are still Made in USA and designed for years of trouble-free use in new or replacement applications.  In addition to the Weschler brand, we carry products from over 50 leading manufacturers.  Whether your application is best served by a Weschler product or one of the many products we distribute, our experienced sales team is eager to work with you to fill your measurement & control needs.
Transformer temperature monitors, digital panel meters, digital bargraph meters, analog panel meters, Westinghouse-style switchboard meters, transducers, sensors, signal conditioners, controllers, recorders, process calibrators, test equipment. Meter modification center sells & services all major meter brands. Specializing in power & process measurements for 75 years. Made in USA