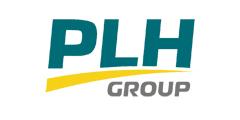 PLH Group is a leading provider of energy-focused infrastructure and related services for the electric power and pipeline industries. Our mission is to provide energy infrastructure solutions to the North American electric power delivery and pipeline industries.  Electric power customers include utilities, renewable energy developers, municipals and regional cooperatives. PLH Group has 6 business units serving the electric power delivery industry. 
Power Line Services and Edison Power Constructors are leading providers of transmission line, substation and distribution line construction and maintenance through 500 kV.  In addition, these business units also provide emergency storm response, renewable energy services and turnkey EPC services. 
Air2 is a helicopter assisted transmission line contractor providing construction, maintenance and emergency response services for transmission lines through 500kV. Our national footprint, fleet of MD 500 helicopters and highly trained, specialized airborne crews enable us to deliver customer-focused solutions that maximize efficiency and productivity while minimizing troublesome and costly right-of-way issues.
Auger Services provides a full range of foundation drilling services including transmission line construction and substation foundations.  Our experienced operators are trained to operate a wide variety of specialized equipment required to meet the needs of the customer. In addition, Auger Services performs services for industrial plants, commercial and government facilities, lift stations, cell towers and highway projects. Auger Services' adaptability and quick response capability makes them a key player in responding to emergency hurricane and storm restoration efforts.
TTR Substations is a full-service electrical substation contractor with a focus on new construction and upgrades of existing facilities.  TTR also has a civil division that provides grading, paving and foundations for all types of substation projects. Having both electrical and civil divisions enables TTR to offer turnkey construction to electric power delivery customers.  Our substation construction services offer the EPC contractor one partner for substation expansion, reconstruction or greenfield build.
R.B. Hinkle is an underground and overhead utility installation contractor, specializing in the installation of conduit, manholes and street lights through trenching, directional drilling and moling. We also provide underground energized cable installation, including replacements, upgrades, new cable and service restoration.
Our commitment to safety, integrity, professionalism and teamwork sets PLH Group apart from others in the industry.  For more information, visit www.PLHGroupInc.com.
PLH Group's power line construction division provides comprehensive power line services including Overhead Power Line construction, Substations, Underground Utilities, Airborne Power Line Services, Foundation Services, and many other power line construction services.