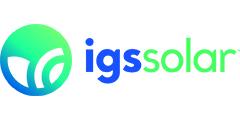 Elite Corporate Associate
IGS Solar is part of the IGS Energy family of companies, an innovative energy organization that believes it's both capable and obligated to fight climate change and to promote sustainability and energy independence. IGS Solar develops and operates comprehensive commercial solar projects that deliver 100% renewable energy. IGS Solar empowers its customers by providing working capital, risk mitigation and smooth project delivery. The company has developed over $200 million in commercial projects across 19 states.
 
IGS Solar partnered with Cuyahoga County and Cleveland Public Power on one of the most innovative solar arrays installed in the state of Ohio. Using 17 acres of a capped landfill site in Brooklyn, Ohio, IGS worked with developers, Enerlogics and McDonald Hopkins, to install the array, which is sized at 4 MW and is estimated to help the County save up to $3 million on utility bills over the next 25 years. The project was noted as Solar Builder's 2018 Gold Project of Year.