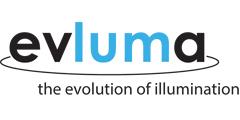 Evluma is committed to developing environmentally low impact LED lighting solutions that are affordable and long lasting. Evluma's high standard of customer service enables a constant feedback stream to their Renton, Washington facility to create products that meet the needs of the utilities and contractors they work with every day. The Evluma AreaMax LED luminaire is the utility standard in area and security lighting.
Street & Area Lighting Products
AreaMax: 30W, 40W, 55W, 70W, 80W & 100W LED Luminaire
Delivering more lumens and more value, the AreaMax is the Utility Standard in LED Area and Security Lighting. Recommended to replace 100-250W HID fixtures. Each AreaMax comes with built-in Photocontrol Failsafe Mode and 20kV in-line surge protector. The AreaMax product line comes in both Type V and Type III configurations, multiple color temperatures 2700K-5000K and always with a Dark Sky Friendly, Full Cut-off lens option. Order with Evluma's integrated photocontrol for quick installation or a 7 pin photocontrol socket compatible with both wireless nodes or traditional 3 pin photocontrols.
The OmniMax Decorative Streetlight Retrofit: 40W, 70W
The OmniMax is the perfect fit for your decorative streetlight LED project. Emulating the light center and size of HID bulbs used in decorative light fixtures, the OmniMax omnidirectional decorative luminaire retrofit utilizes an Evluma novel light engine design and revolutionary optics. Dramatically smaller than typical 'corn cob' style retrofits this compact 'smart' lamp delivers a diffuse pleasing light in a choice of CCT from 2000K – 5000K.
ConnectLED Bluetooth Wireless Controls
ConnectLED™ is a software application that communicates with Evluma lamps and luminaires via BLE (Bluetooth Low Energy). Available from the Apple App store, Google Play or for Windows laptops, maintenance personnel can service Evluma lighting products without having to touch the pole.
Dimming and custom brightness settings enhance energy savings and quickly resolve light trespass. Reduce maintenance costs with connect/disconnect functions and Faultcast™ status broadcast. Every Evluma lighting product comes with the ability to communicate via ConnectLED at any point during ownership.
OmniMax Lighting Solutions (OLS)
New! Evluma has just released a new globe accessory line, OmniMax Lighting Solutions (OLS), to complement their OmniMax family of LED replacement lamps. OLS is a custom, curated selection of spherical and acorn style globes for decorative streetlights. Offered in a wide variety of styles and materials. Ask us for help cross-referencing an older style.