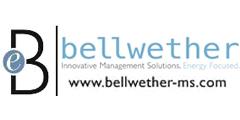 Bellwether Management Solutions has provided cost effective Meter and Field Services to utilities for over 15 years. In today's highly competitive utility environment Bellwether Management Solutions offers a utility manager the option of hiring our expertise for a specific project or as an alternative to bringing additional staff on board. Bellwether Management Solutions is therefore:

Your Single Source Service Solution

OUR MISSION 

Bellwether Management Solutions' mission is to help utility companies keep pace with the swiftly changing environment by providing innovative and economical solutions that allow utilities to optimize their financial and human resources.

OUR VISION 

To be the premier regional supplier of business-to-business solutions personalized to your core business.
SERVICES
 
Meter Services
AMI/AMR Implementation
Meter Audits/Site Surveys
Disconnects/Reconnects
Project Management
Contract Meter Reading
Field Services
GPS Data Collection
bellwether: one that takes the lead or initiative; leader; also an indicator of trends
AMI / AMR Meter Installation

Attention to detail and accurate data collection is the key to a successful Automated Meter Infrastructure (AMI) / Automated Meter Reading (AMR) implementation. Bellwether's procedures and dedicated project management ensure quality care is given to all facets of the AMI / AMR implementation and meter installation processes. This includes tracking of inventory, on-site collection of the required meter information, removal of old meter, new AMI / AMR meter installation, updating meter information in the client's CIS / billing system, and if requested, retrofitting the old meter.
Meter Field Services

Bellwether's personnel are dedicated to delivering quality service that helps the utility improve field operations while reducing cost and minimizing customer complaints. Bellwether's goal is to provide a service that is adaptable and responsive to the client's needs in all areas of field activities including: Meter Audits, Disconnection, Reconnection, Termination of Service, Meter Change Outs and Collections.
Contract Meter Reading

Since meter reading is considered the "cash register" of the utility industry, the accuracy and timeliness of reads is crucial to maintaining revenue flow. Bellwether provides professional, reliable personnel for meter reading services who deliver timely and accurate reads and represent your company with pride. By choosing Bellwether's meter reading service, a utility can reduce personnel costs and also create an opportunity for a seamless transition to AMI (Automated Meter Infrastructure) / AMR (Automated Meter Reading).