Salt River Project (SRP) has brought a 25-megawatt (MW), four-hour duration battery storage facility into operation at its Bolster substation next to its Agua Fria power plant in Peoria, Arizona.
The public power utility plans to charge the batteries at night when power prices are less expensive and discharge them during periods of peak energy demand.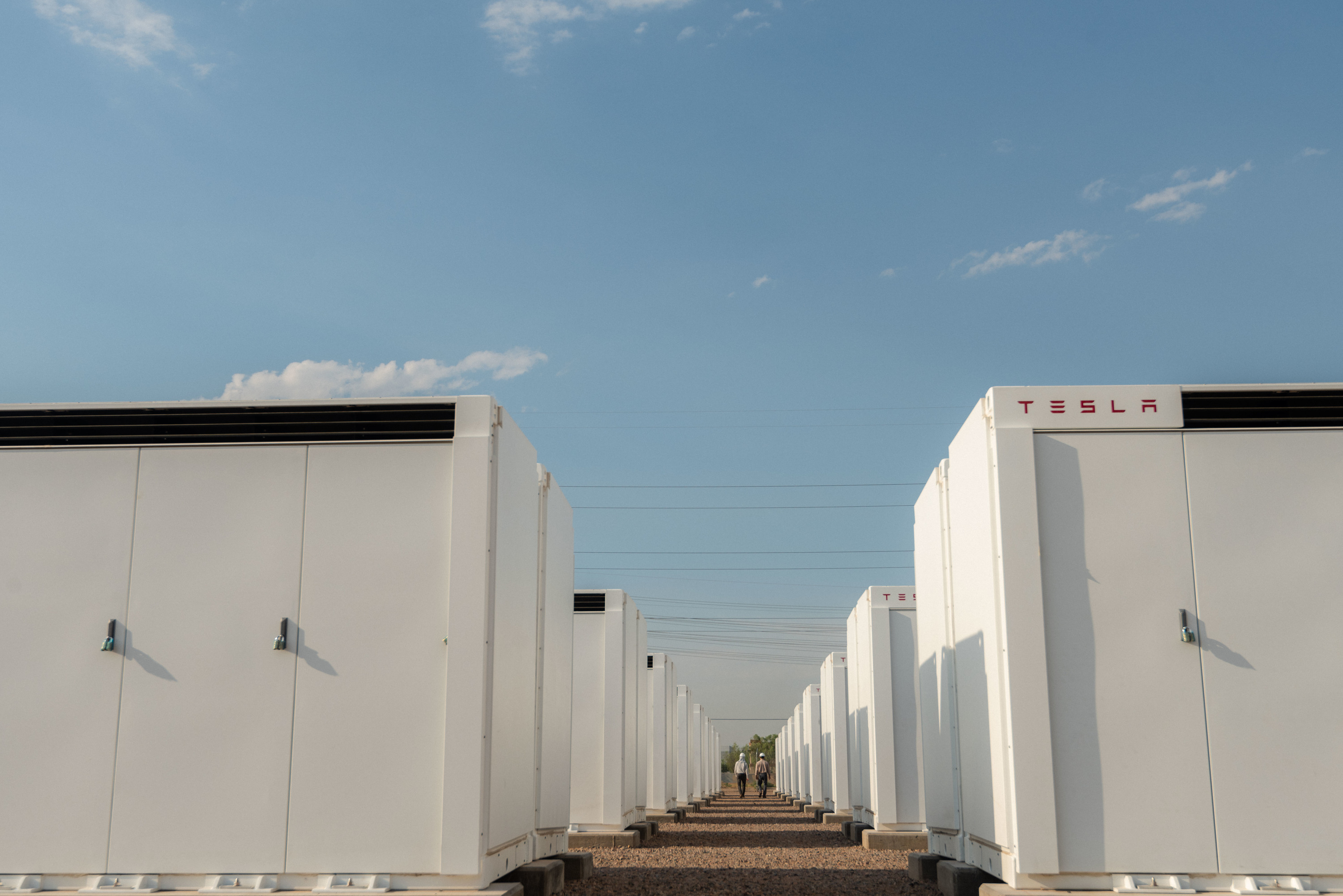 "Battery storage is an extremely important and growing component of SRP's 2035 Sustainability Goals to reduce our carbon footprint," Kelly Barr, SRP's chief strategy, corporate services and sustainability executive, said in a statement. "The Bolster Substation Battery System adds to our already considerable investment in battery storage and further allows us to offset carbon-emitting resources by storing energy and providing it to our customers when they need it most."
The battery system consists of a series of Tesla Megapacks connected directly to SRP's energy grid and is the largest stand-alone battery storage system in Arizona. SRP said the battery system's renewable-charging capability will increase over time as it continues to add more solar energy resources to its grid.
This summer SRP announced an expanded commitment to add 2,025 MW of utility-scale solar energy by 2025.
Following that announcement, SRP in August announced three new solar plants that together will be capable of delivering 500 MW. Facebook will be the largest customer of the new facilities, taking 450 MW to support its newly announced data center in Mesa, Ariz., and to help meet the company's 100 percent renewable energy commitments.
SRP recently contracted for the output from the Sonoran Energy Center, which would be the largest solar-charged battery project in Arizona and give SRP one of the largest commitments to energy storage in the nation. The utility has also contracted for the approximately 88-MW Storey solar and storage project to be built south of Coolidge. Both projects are scheduled to become operational in June 2023.
In addition to the new Bolster substation storage project, SRP receives power and collects data from two pilot battery storage projects: the Pinal Central Solar Energy Center, a 20 MW, integrated solar energy and battery storage plant in Casa Grande, and the Dorman battery storage system a 10 MW, 40 megawatt-hour stand-alone battery storage system in Chandler.