As Muneer Shetab sat inside a military vehicle in Kabul, Afghanistan, his group's translator pointed to something off in the distance. Through the grime and the dust on the windows, Shetab saw a building that looked familiar. "That's your old bus stop," the translator said.
As the vehicle moved on, Shetab thought of his nearby family, his memories of a childhood spent in that neighborhood, and his wife and children back home in the U.S.
Shetab moved to the U.S. as a child in the 1990s. He returned to Afghanistan in 2010 to serve as a civilian electrical engineer in the U.S. Army Corps of Engineers. His personal mission through three years of service and two tours of duty: Rebuild the fractured electrical infrastructure of a country he loves.
Afghanistan has been ravaged by war since the 1970s, long before the U.S.-led Afghanistan War began after Sept. 11, 2001. The wars have led to the deaths of thousands of Afghans and pervasive poverty throughout the nation. The countryside remains scarred, and the crumbled infrastructure is kept alive through highly unsafe methods. Shetab warned his Corps team about stray voltage and how the hazardous equipment was more dangerous than the improvised explosive devices buried in the ground. His team worked with local engineers to establish safer practices, even in the system's current state.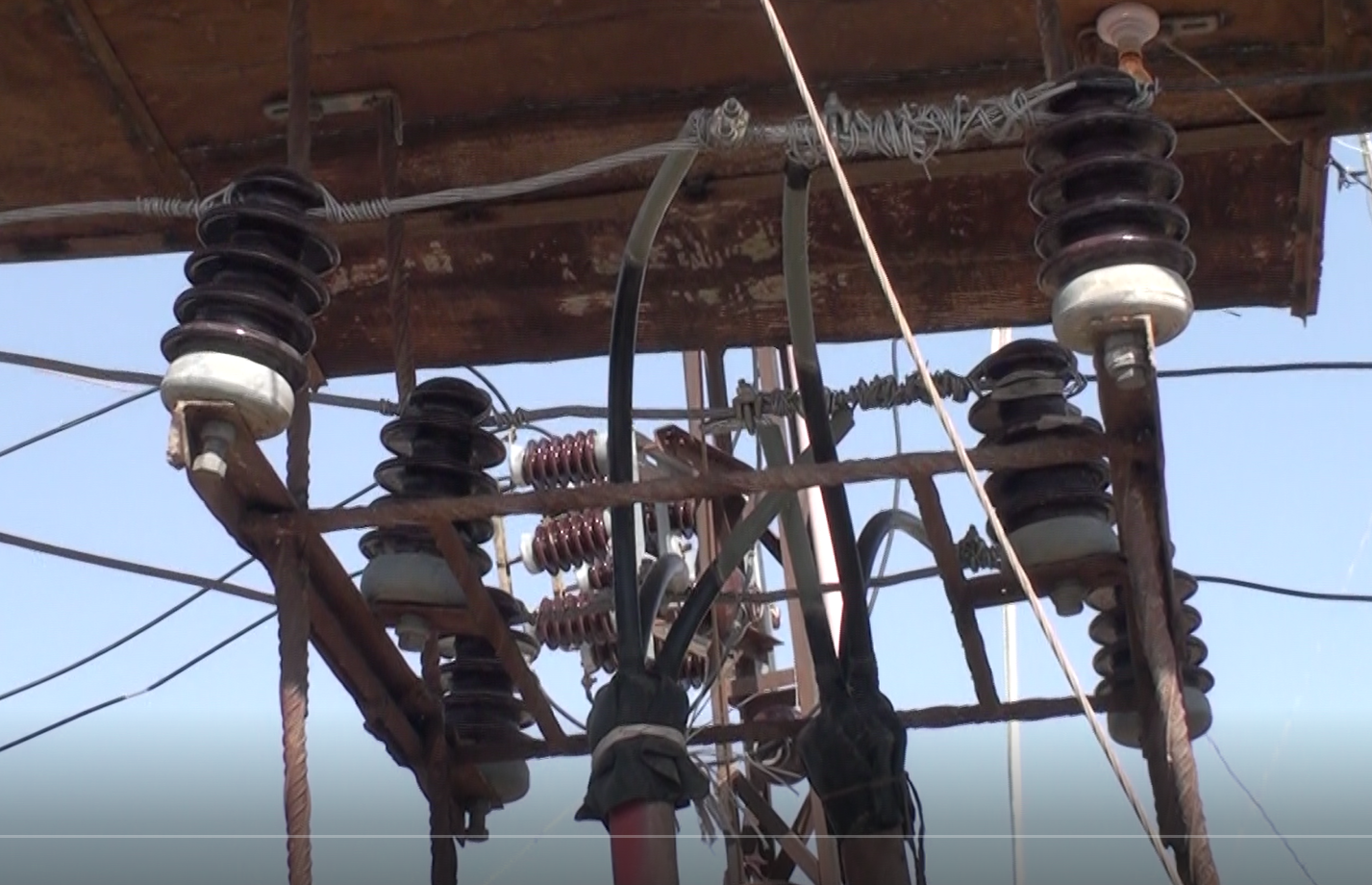 Along with repairing transmission lines and rebuilding crippled substations, one of Shetab's objectives was to connect the area to the Kajaki Dam, a key source of power in southern Afghanistan. The dam was built in the '70s with help from the U.S. and was a target of continuous attacks by the Taliban. Because of the threat, little work had been done on the dam in recent years. Most of the equipment needed major upgrades.
While northern Afghanistan slowly rebuilt as it received electricity from neighboring countries including Turkmenistan, Uzbekistan, and Tajikistan, southern Afghanistan had to rely on limited power generation from the Kajaki's struggling hydro facility, piecemealed substations, and diesel-powered generators.
As if the challenge of such a vast project wasn't enough, translating the subtleties of a complex engineering framework further complicated matters. Shetab became a key asset to the team, as he could speak the necessary languages — both Dari and engineering — and he could more easily connect with his Afghan counterparts.
"Trying to translate electrical engineering is tricky," he explained. "Once I saw that a 'transmission line' was translated as 'communications line.' While that translation may have been accurate, the definition was inaccurate. Knowing the language made it easier to communicate with the contractors. I could get into the complex nuances of the message. The contractors felt more comfortable around me compared to my colleagues since I spoke their language."
Throughout his time working in Afghanistan, the threat of war was never far. The electrical room inside the Afghan army base doubled as an ammunitions depot, and the gym at the airfield in Kandahar doubled as a bomb shelter. Rocket attacks occurred almost nightly in the summers. During an attack, sirens blared and everyone — soldiers and civilians alike — was required to congregate at a bunker within the base. It was hard to get a decent night's sleep.
"During those attacks, all I could think about was my wife and my kids," Shetab said. "I worried about what they would do without me. It was scary, but it was part of the job."
Because of security concerns, Shetab and his team visited most sites unannounced, which at times created slight tension between his team and their Afghan counterparts. While everyone was working toward the same goal of rebuilding the infrastructure, the work required a certain level of trust between the team members. Shetab's innate ability to mediate, both linguistically and culturally, helped establish those connections to advance the mission.
Shetab's hope for a peaceful Afghanistan is what kept him moving forward. To him, access to electricity means access to a new outlook on the world.
Shetab also worked on the South East Power Systems project, a multimillion-dollar effort to improve the electrical infrastructure in the Kandahar and Helmand provinces of Afghanistan. The project helped provide power to thousands of Afghan people, some who were receiving electricity for the first time.
"Improving the infrastructure of a country like Afghanistan is key to its success. It's more than just building military bases," explained Shetab. "With a sound electrical infrastructure, you can build a new community with hospitals, businesses and universities. It's that foundation that will rebuild a nation. It creates jobs. People are not going to pick up weapons to fight if they can work. Right now, fighting, for some people, is the only occupation they have. If they can watch TV and gain a global perspective, they are more informed. Right now, they don't have that in many parts of Afghanistan."
Shetab left the U.S. Army Corps of Engineers in May 2014. The following month, he began a new chapter in his career at Seattle City Light.
Although Shetab is 6,710 miles away from the first community he knew, he keeps it close to his work as an electrical power system engineer for City Light. While the type of electrical work has changed and the office environment is different, Shetab's passion for his community remains constant. His congeniality and his ability to bring diverse, and at times discordant, groups together to achieve a large-scale project continue to shine to both his supervisor and his co-workers.
"His style and warm personality have made him more effective in his work," said John Shipek, Shetab's supervisor at City Light. "He's able to figure out these complex problems that require a specific amount of not only technical skills, but a strong set of personal skills."
Years after helping to power his home country, Shetab illuminated his current community during an event hosted by City Light Employee Association, a volunteer-run organization. Every quarter, CLEA hosts Show and Tell, a time for City Light employees to give a presentation on a topic they're passionate about. The events provide an opportunity for City Light employees to connect across other divisions within the utility, which can be a difficult feat during their day-to-day work.
The event has become more than a social gathering.
"Like any job, most of us are in a world of cubicles," explained Laura Vanderpool, standards engineering associate and one of Shetab's co-workers at City Light. "It's so easy not to talk to anyone else beyond our own work groups. CLEA gives employees a chance to mingle, whether it's over a bag of popcorn or hot cocoa. These show-and-tell events are brilliant because they give you a window into people's personal lives."
Shetab compiled hundreds of photos and hours of footage to showcase his experience as an engineer in Afghanistan. He turned this footage into a documentary, Re-Engineering Afghanistan, which describes the toll that decades of war have taken on the country's infrastructure and its people.
"It's important to show the human struggle and poverty of the Afghan people and about the thousands of infrastructure projects that are being built by the U.S. Army Corps of Engineers," explained Shetab. "These projects, like building hydro facilities and roads, seldom make the news. We need to acknowledge our men and women who are putting their lives on the line to help rebuild Afghanistan."
As governments continue to rebuild the infrastructure of Afghanistan, Shetab hopes that one day he can go back and visit the country he called home for so many years. He also hopes that one day it will once again become a nation of peace and prosperity. For now, he is thankful for his opportunity to help rebuild his country and for those laying the foundation for new infrastructure, brick by brick and line by line.