How joint action agencies and state associations help power strong communities
Public power is no stranger to collaboration.
In the 1950s and '60s, joint action agencies began to form to help smaller public power utilities pool resources, negotiate for better wholesale power prices, and build shared generation for economical power supply.
And since the formation of public power utilities, state and regional associations have been keeping an eye on legal, regulatory, and other issues that impact member utilities and advocating to help these utilities keep powering strong communities.
Today, joint action agencies and state and regional associations continue to serve their original purpose, while also expanding their roles. They leverage economies of scale in new ways to help public power utilities deliver reliable, affordable power to their communities.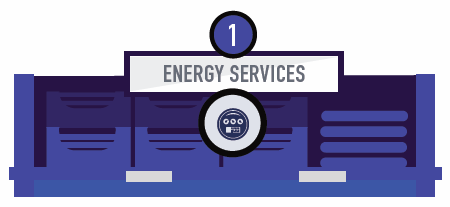 Power Supply
As some public power utilities see their communities grow, or their loads change because of increased distributed generation, joint action agencies are finding ways to be more flexible based on member needs. For example, the Southern Minnesota Municipal Power Agency undertook a contract realignment process that allowed members who developed their own generation to pay for only a portion of energy, based on need, while smaller utilities can continue to be full members.
Power Purchase Agreements
Joint action agencies may be pressured to add renewables to an already full generation portfolio, which can lead agencies to sell owned resources into the market at a loss. In a time when agencies may face the realities of decreased load, the Nebraska Municipal Power Pool conducts regular integrated resource planning studies to help members forecast rates and plan for more economical scheduling of generating resources.
Distributed Generation
The Southern Minnesota Municipal Power Agency developed a template community solar program for its members, including providing a joint 5-megawatt solar farm. So far, five of the agency's 18 members have implemented a community solar program. They've realized significant savings compared to the cost of building independent facilities. A flexible model allows customer subscriptions to be priced based on the individual utility's energy rates, inflation assumptions, and discounts.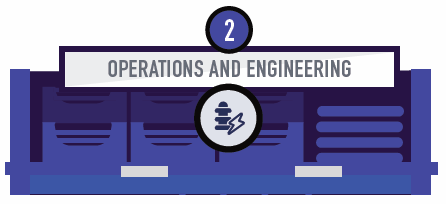 Cybersecurity
Detecting and stopping potential threats to the electric grid are critical functions that take time and expertise. The Missouri Public Utility Alliance arranged for members to sign up for cybersecurity monitoring services at a discount to detect threats and help utilities protect networks, data, and assets.
Inspections/Early Detection
Technology can make utility operations more efficient but can mean a significant upfront cost. Missouri River Energy Services has advanced equipment to help members and their customers proactively inspect and test equipment to find problems before they cause a power outage or equipment failure.
Mutual Aid
When a natural disaster or other catastrophic event severely impacts a member utility and that utility requests assistance, associations connect it to other utilities that are able to send help. In most cases, association staff serve as state or regional coordinators for the national public power mutual aid network. For example, after Hurricane Irma, the Florida Municipal Electric Association coordinated the movement of crews and equipment to the areas affected, matching member needs with the help available.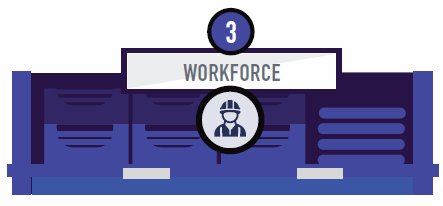 Workforce Development and Training
Associations and agencies are often located in a central area accessible to members, so they can host training sessions for members at a significantly reduced cost. In addition to bringing in experts to train member staff, Kansas Municipal Utilities developed a comprehensive Lineworker Apprenticeship Program that member utilities can use to develop lineworkers within their community.
Safety Training
State associations often provide opportunities for members to send staff to safety trainings, where lineworkers and others can learn the latest safety policies and procedures. To reach utilities that may not have a full-time safety professional on staff or that would have difficulty traveling to training, the Minnesota Municipal Utilities Association developed a series of nine safety training videos that address safety practices reinforced in the American Public Power Association's Safety Manual, the National Electrical Safety Code, and appropriate OSHA standards. MMUA funded development of the video series through a DEED research grant from the American Public Power Association.
Workforce Extenders
Electric utility operations require individuals with specialized skills and knowledge that may be hard for smaller utilities to get and retain. Many joint action agencies, including the Oklahoma Municipal Power Authority, employ lineworkers and other specialists that members can "subscribe" to as needed. According to Drake Rice at OMPA, members request a percent of a lineworker's time in a two-year contract and get discounts with higher levels of request. OMPA's two linemen split their time between seven members in northwestern Oklahoma and contract time out to other areas as needed. Now, OMPA is considering adding additional staff to serve members in the southern part of the state.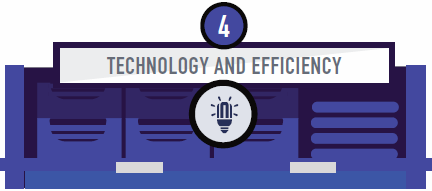 Smart Meters
Installing advanced metering infrastructure can be an exhaustive process, involving the vetting of multiple vendors to align with the utility's business goals and capabilities. American Municipal Power created an aggregated purchasing agreement with a suite of vendors and partners that align with member needs. The program has enabled members to acquire meters and communications components from vetted vendors and at a reduced cost. The program also provides a shared service for back office applications, IT infrastructure, and support staff.
Data Management and Hosting
Managing and validating the volumes of data collected by advanced metering infrastructure is complex and requires substantial technical resources and expertise. WPPI Energy offers members access to a common meter data management platform for reporting and analysis, and cost-effective access to system support staff.
WPPI Energy also hosts a customer information system that allows members to modernize and streamline their billing systems, making it easier to bill for future rate changes, and customer programs and services. Member utilities pay an annual fee based on the number of customers served and sales revenue. The joint purchase of additional software allows members to access enhanced features of the system for less cost. As members are on the same platform, WPPI staff can serve as members' first line of technical support.
Energy Efficiency
Platte River Power Authority provides a program that centralizes information on rebates and incentives for energy efficiency upgrades. The joint action agency also offers a directory of efficiency advisers and contractors for members to share with customers. The program has helped reduce system load in Northern Colorado by more than 4 percent since 2002.
Electric Vehicle Infrastructure
Electric vehicles are coming, and customers will increasingly be looking for ways to charge their vehicles at the lowest possible cost. Massachusetts Municipal Wholesale Electric Company teamed up with charger manufacturer ChargePoint to offer significant incentives for member utilities' customers to install EV chargers. Members are able to offer EV owners a Wi-Fi-equipped level 2 residential charger for free or at a reduced cost. Customers are responsible for the cost of charger installation and must sign up for the utility's scheduled charging program, which helps reduce costs and offset peak electric load during the late afternoon and early evening hours.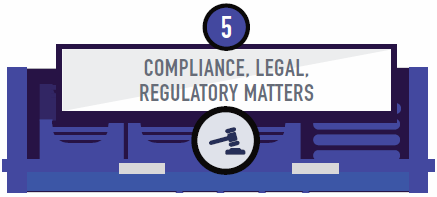 Advocacy
Representing and preserving the interests of public power in state and local legislation is the lifeblood of associations. Whether it is keeping up with the latest activities, filing comments, or building grassroots-level support, the collaborative nature of state associations allows policymakers to recognize the strong voice of public power. For example, when a bill proposed in 2015 would have impacted how a member of the Tennessee Municipal Electric Power Association could select its board of directors, the state association's professional lobbyist helped to oppose the bill, which ultimately did not pass. TMEPA notes that it can "be an asset to oppose any bill municipal electric systems deem harmful," as any local bills could set a precedent that could affect all 60 of its members. TMEPA membership is a cost-effective way for members to have lobbying assistance on any issue or bill.
Legal Services
Florida Municipal Power Agency's legal team helps members deal with rate filings and citizen information requests, mostly in the form of advice and review. Jacob Williams, CEO and general manager of FMPA, estimates that about half of members have taken advantage of the service.
Renewable Portfolio Standards
In states with renewable portfolio standards, joint action agencies can step in to procure renewable energy certificates for members or provide other support to ensure the standards are met. ElectriCities of North Carolina has a full-time staff dedicated to ensuring renewable energy portfolio compliance by member utilities.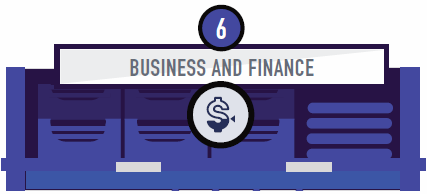 Financing/Contracts
Securing favorable rates for major projects can save utilities — and customers — considerable money in the long term. American Municipal Power in Ohio offers members a variety of financial services, including "on behalf of" bond financing for member projects. According to AMP, "because AMP is in regular communication with bond counsel, investment bankers, and bond buyers, communities also benefit through reduced costs and excellent rates." AMP has financed more than $750 million of short-term bond anticipation notes on behalf of its member communities.
Maintenance of Business Contacts/Partners
Like well-connected friends, joint action agencies and state associations keep up relationships with community leaders — such as at the chamber of commerce, corporations, and neighborhood development groups — and put members in touch with those leaders who can help start, finance, or get approval for new projects, or help maintain a healthy economy.
Memberships/Subscriptions
Sometimes, membership in a state/regional association or joint action agency comes with additional memberships in professional societies and associations. Or members may be able to access subscriptions to technical or academic publications. For example, Kansas Power Pool worked out agreements so that all its members get dual membership in the Kansas Association of Municipal Utilities and the American Public Power Association.