Public power utilities in several states are working to restore power in the wake of a string of deadly tornadoes that hit communities on the evening of Friday, Dec. 10.
"The devastation caused by tornadoes in several states last night is heartbreaking," said Joy Ditto, President and CEO of the American Public Power Association (APPA), on Dec. 11. "My thoughts and prayers go out to the families who have lost their loved ones in this tragedy. I also greatly appreciate the work of the first responders still helping to rescue those in need."
The tornadoes cut a destructive path through Kentucky, Missouri, Arkansas, Illinois, Mississippi, and Tennessee.
Utilities in the regions affected by the destructive storms have started to send utility crews to help restore power where electric infrastructure was damaged and are working with others in the electric sector to identify unmet needs.
President Biden on Dec. 11 noted that he had already spoken several times with the head of the Federal Emergency Management Agency (FEMA) and that FEMA has deployed emergency response personnel to these states, search-and-rescue teams, water and other supplies.
"FEMA is on the ground working with each of the states to assess the damages and focus on federal support where it is needed most and how we can get there most rapidly," Biden said.
Biden has approved the emergency declaration that was requested by Kentucky Governor Andy Beshear. "That's going to accelerate federal emergency assistance for Kentucky right now, when it's urgently needed," the President said.
In Mayfield, Ky., public power utility Mayfield Electric & Water Systems reported that its electric substation took a direct hit. "We do not have transmission to the substation. The restoration time frame is unknown, however we do expect outages to last days and possibly even week."
On Monday, Dec. 13, Mayfield Electric & Water Systems reported that repairs to the substation were ongoing. "Crews are clearing lines, repairing poles, and hope to have 3 circuits ready by 12/15," the utility said on its Facebook page.
A candle factory in Mayfield that collapsed with workers inside will likely lead to the most fatalities of the severe weather event, according to Kentucky Gov. Andy Beshear, the Louisville Courier Journal reported.
On Sunday, Dec. 12, Kentucky public power utility Bowling Green Municipal Utilities reported that crews were "already hard at work for what will be another very long day." The utility also gave thanks to a number of public power utilities and communities for helping it with restoration efforts:
Gallatin Department of Electricity (Gallatin, Tenn.)

Glasgow EPB (Glasgow, Ky.)

City of Franklin, Tenn.

City of Springfield, Tenn.
Electric Cities of Georgia (ECG), which serves as state coordinator in the American Public Power Association's mutual aid network, sent personnel to Bowling Green to assist in restoration efforts, along with the following public power communities in Georgia that sent crews to help Bowling Green:
Calhoun

Marietta

Acworth

Thomasville

Cartersville

Covington

Dalton

East Point

Griffin

LaGrange

Newnan

Cairo

West Point
All of the communities are members of ECG, which is a non-profit organization providing strategic and technical services to 52 public power communities with utility operations.
Meanwhile, The Frankfort Plant Board (FPB), a public power utility located in Frankfort, Ky., reported that it was sending a crew to help restore power to the city of Princeton, Ky.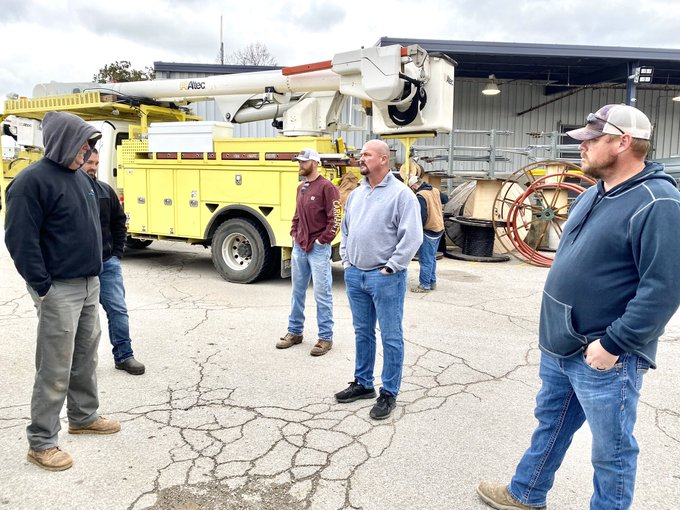 An FPB crew of eight electric linemen is loading up an auger truck, two bucket trucks and a foreman's pickup truck with food, water and as many materials as they can haul, FBP reported Dec. 11.
"As our hearts break to see the devastation that is unfolding in west Kentucky, our FPB crews are going to do what we do best – get the lights back on," said FPB Communications Director Cathy Lindsey. "This is what we can do today to help."
FPB is part of a mutual aid network through the Kentucky Municipal Utilities Association (KMUA). KMUA coordinates with APPA, which organizes crews from the more than 2,000 public power utilities members to send to areas in need.
"This network makes resources rapidly available during a disaster and ensures that power is restored to those in need as quickly as possible while keeping outside entities from price gouging for labor and materials," FPB noted.
The Tennessee Valley Authority (TVA) on Dec. 12 reported that early Sunday morning, crews restored power to local power company connection points near Glasgow, Ky., and Lexington, Tenn. "Devastating tornados caused widespread damage in portions of western Kentucky, and middle Tennessee early Saturday morning," TVA reported.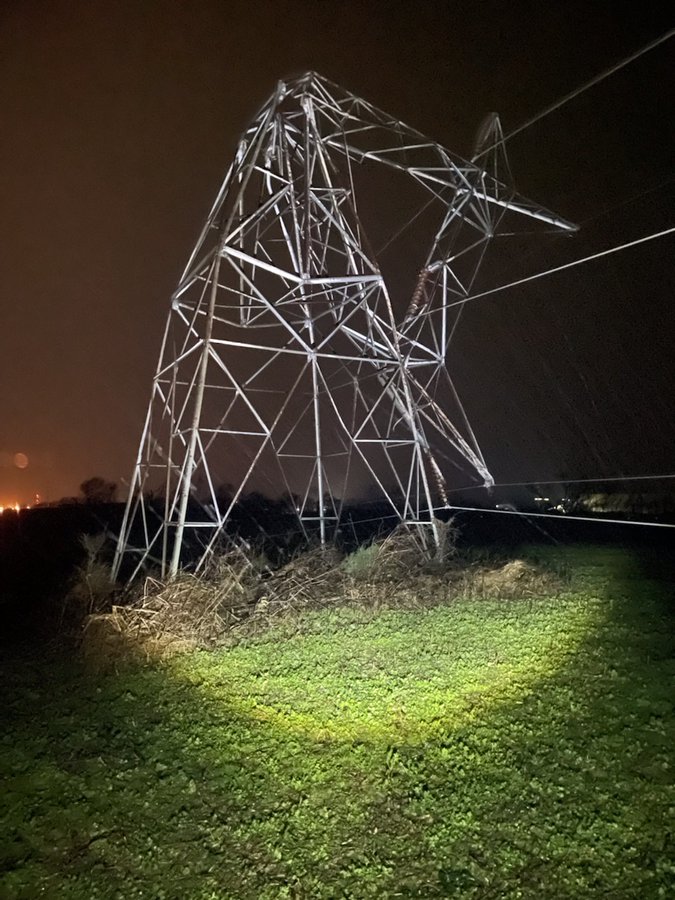 Over the weekend, TVA said that over 60 high-voltage transmission structures in Kentucky and Tennessee had been damaged, the most devastating storms since the 2011 tornado outbreak that affected Alabama, Mississippi and Tennessee. "Our crews are assessing damage and mobilizing for repairs," TVA said.
On Monday, Dec. 13, TVA said its personnel continued to work to repair damaged power transmission equipment in the areas impacted by the recent severe weather. Power has been restored to more than half of those initially affected.
Initial damage assessments to TVA's power system were completed on Sunday and confirmed that the weekend's storms were the most destructive to impact the region since the April 2011 tornado outbreak, with at least 100 transmission towers and poles were damaged or destroyed and 29 TVA transmission lines were knocked out of service.
Immediately after the storms, more than 20 customer connection points – the interface between TVA's system and local power companies – were offline and more than 250,000 electric users were without power.
The safety of TVA's team members, emergency responders and the public remain the highest priority, TVA said.
Since deploying immediately after the storms passed, TVA and local power company repair crews have made significant progress:
12 customer connection points have been restored in northwestern Tennessee and western Kentucky, reducing the number of individuals without power by more than 57% from Saturday's peak.

Nine TVA transmission lines that directly supply electricity to local power companies remain out of service and are the primary focus of TVA's current restoration efforts.

TVA helicopters have completed initial damage assessments of the impacted transmission system; engineers are working to finalize repair plans, and materials needed to restore the system are being transported to the area.

More than 160 TVA line workers and additional contractor line crews are working 24/7 to repair damage.

Portable transformers and additional equipment are already arriving in the hardest hit areas to temporarily restore service to severely damaged switchyards while more permanent repairs can be made.
The region's public power system is a partnership between TVA and local power companies. TVA's transmission system delivers power to connection points with local power companies, whose own distribution systems supply power directly to homes and businesses. Both systems must be operational to safely provide reliable electricity, it noted.
"Due to the extent of the damage in some areas, TVA is unable to provide any specific time for full restoration. The need to repair both TVA's transmission system and local power company distribution systems may lead to longer restoration timing."
Public power utility Nashville Electric Service (NES) on Sunday, Dec. 12, reported that its crews were continuing to restore power to the remaining 11,177 customers without power, down from the 95,000 outages at the start of its efforts.
On Monday, NES said that as of 8 a.m., about 2,000 NES customers remained without power, down from 4,000 Sunday night. NES crews will continue to work around the clock to restore power to everyone in the service area, it said.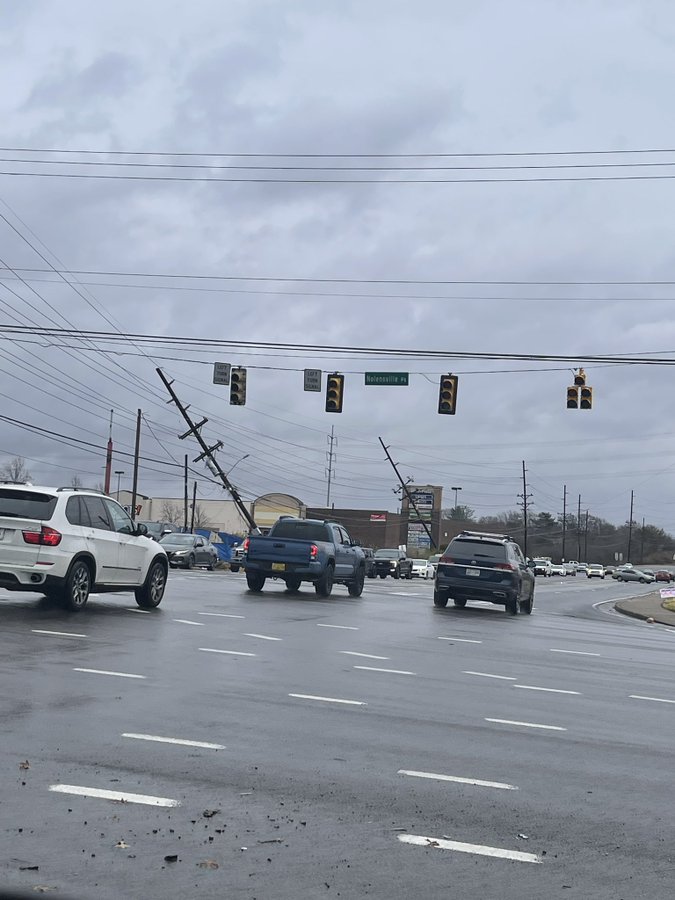 NES launched a special website to assist customers affected by the storms (http://poweroutage.nespowerinfo.com), which includes the latest outage map, storm Q&A and other helpful resources.