Public power utilities this week made steady progress in restoring power to public power communities affected by tornadoes that recently swept through a number of states.
The tornadoes cut a destructive path through Kentucky, Missouri, Arkansas, Illinois, Mississippi, and Tennessee.
Utilities in the regions affected by the destructive storms have sent utility crews to help restore power where electric infrastructure was damaged and are working with others in the electric sector to identify unmet needs.
"Although full restoration may take over a week, we do not anticipate it taking months. After power is restored, we will make more permanent fixes on the system," Kentucky public power utility Bowling Green Municipal Utilities (BGMU) reported on Dec. 14.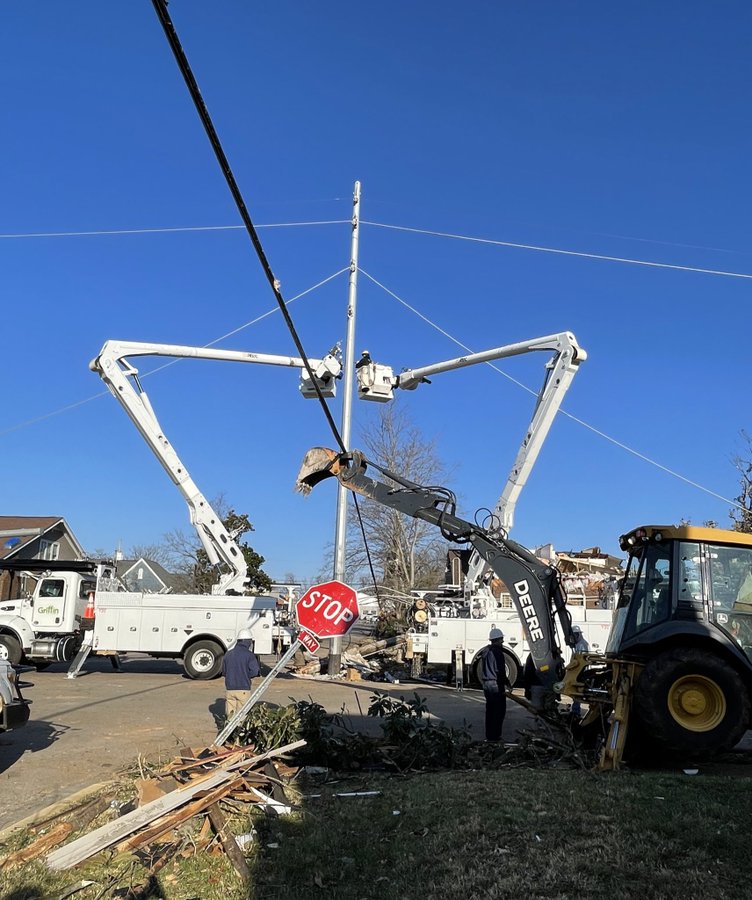 On Dec. 13, BGMU noted that it started with about 24,000 customers out of power. "We are down to about these 4,000, and those will be the most difficult due to the destruction in the area," it said.
A large number of crews from public power utilities in Georgia and Tennessee have been sent to help BGMU with its restoration efforts.
Another Kentucky public power utility, Princeton Electric Plant Board, on Dec. 11 reported that approximately 80 poles and several miles of conductor were damaged from a tornado necessitating complete replacement in order to restore power to all affected customers.
Crews from Kentucky public power utilities Paducah Power System, Frankfort Plant Board, Owensboro Municipal Utilities, and Groves Construction have deployed to assist Princeton with its restoration efforts.
"We believe that all individual customers who can be restored have been restored," Princeton EPB reported on Dec. 15.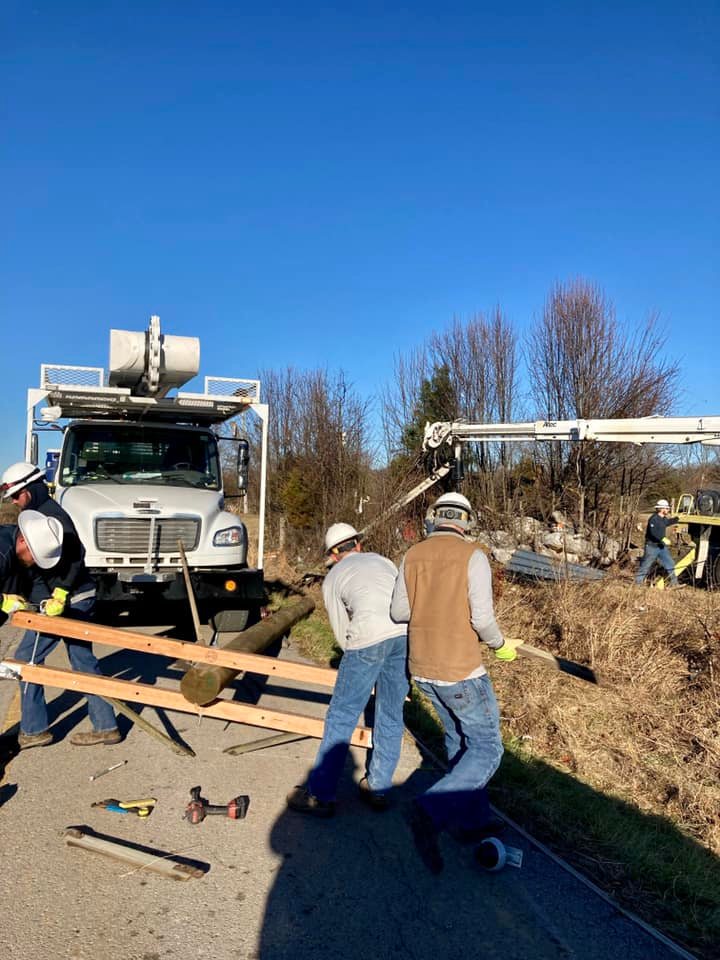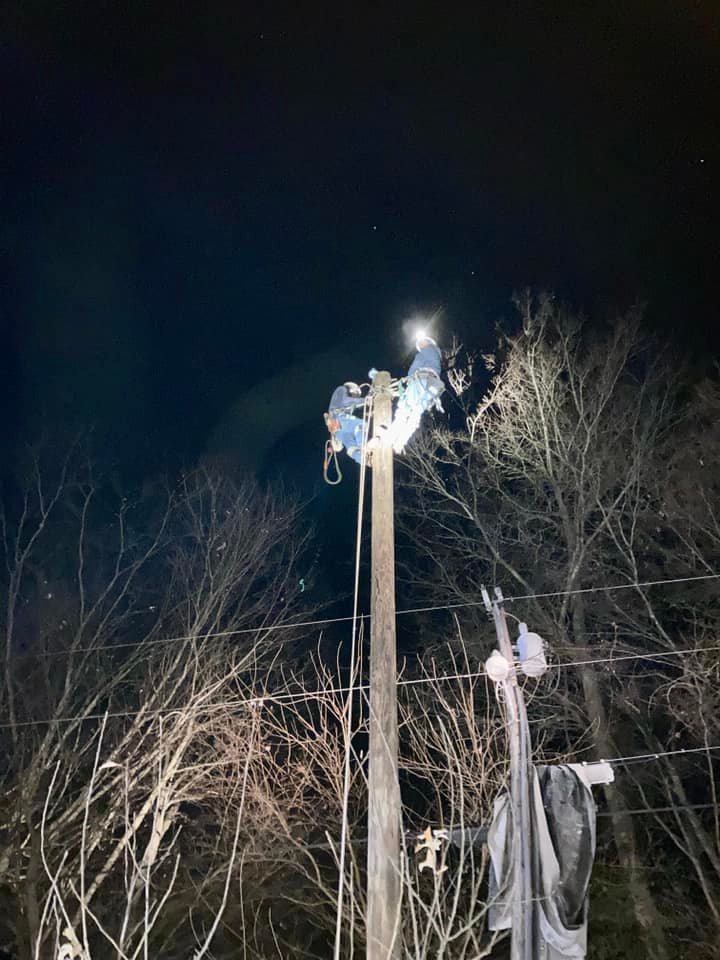 In Mayfield, Ky., public power utility Mayfield Electric & Water Systems (MEWS) reported that its electric substation took a direct hit.
On Dec. 14, the utility reported that after evaluating the substation, the damage is worse than initially expected and that energizing transmission lines may not occur for 7-10 days. MEWS engineers are working with West Kentucky Rural Electric on an alternate solution to tie in MEWS circuits to the Ed Walker Substation.
President Joseph Biden on Wednesday traveled to Kentucky where he surveyed storm damage in Mayfield.
"What I've seen so far is a group of incredible people pulling together, helping each other," Biden said. "And they're hopeful. And we're going to stay until this gets finished and totally reconstructed."
The Tennessee Valley Authority (TVA) and local power company personnel have restored power to more than 226,000 consumers since weekend storms caused outages across a wide area of northwest Tennessee and western Kentucky, TVA reported on Dec. 14.
On Tuesday, crews restored another customer connection point -- the interface between TVA's transmission system and local power company distribution system -- serving Pennyrile Rural Electric Cooperative Corporation, as well as a connection point for one of TVA's direct-served industrial customers. Since Saturday, 18 of the 21 impacted connection points serving seven different local power companies have been restored.
TVA on Dec. 14 said its crews were focused on returning the final three connection points to service, which impact areas near Mayfield, Ky., and Lexington, Tenn. In both areas, storms damaged transmission towers that must be cleared and rebuilt before power lines can be safely re-energized. In addition, extensive damage to the MEWS' own distribution network may slow restoration effort to residents in that area, TVA said.
TVA on Dec. 15 reported that more than 8,000 additional consumers impacted by weekend storms now had electric power restored to their homes and businesses over the past 24-hours through the combined efforts of TVA and local power company personnel working in northwest Tennessee and western Kentucky.
As of noon on Wednesday, about 19,000 remained without power in the region, down from more than 254,000 that lost service in the storms' wake.
More than 160 TVA line workers, additional contractor crews and TVA Aviation Services helicopter crews remain in the field working to restore power. Hundreds of additional TVA employees are working across the region to support the field teams' efforts.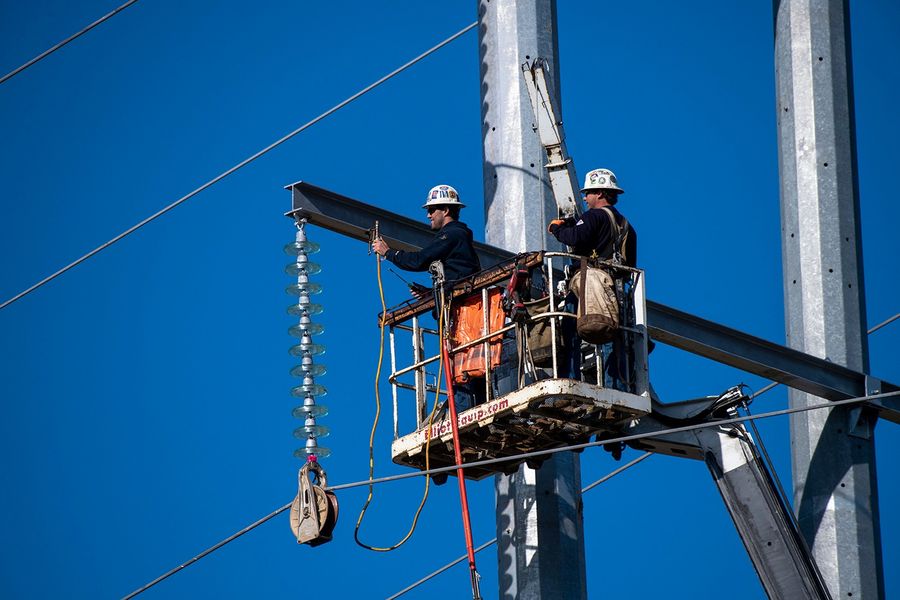 The region's public power system is a partnership between TVA and local power companies. TVA's transmission system delivers power to connection points with local power companies, whose own distribution systems supply power directly to homes and businesses. Both systems must be operational to safely provide reliable electricity.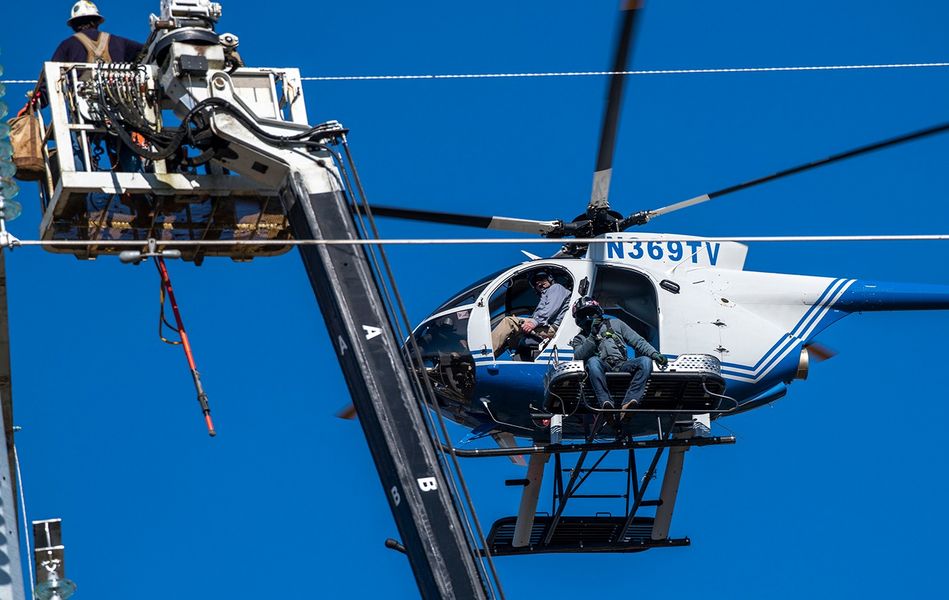 TVA has noted that the storms were the most destructive to impact the region since the April 2011 tornado outbreak.
Due to the extent of the damage in some areas, TVA is unable to provide any specific time for full restoration. The need to repair both TVA's transmission system and local power company distribution systems may lead to longer restoration times.
Tennessee public power utility Nashville Electric Service (NES) on Dec. 15 noted that tornadoes and severe weather greatly impacted the service area of NES on Dec. 11, knocking out power to nearly 95,000 customers at its peak. Crews worked around the clock to restore power to those customers and to replace more than 130 broken power poles that were damaged as a result of storms.
Within five days, NES repaired all major infrastructure circuits and restored power to every customer. "NES was prepared to handle this storm given recent events that caused massive outages in the service area, like the 2020 Tornado, Derecho windstorm and downtown Christmas bombing," the utility said.