We began our coverage honoring National Hispanic Heritage Month – commemorated September 15 to October 15 – by profiling some of public power's Hispanic heritage leaders at the chief executive and governing body leadership levels. In it they discussed the importance of sharing public power's story and actively working to recruit and help develop future leaders. These are some success stories.  
Los Alamos County Department of Public Utilities – Los Alamos, New Mexico
Every public power utility has a unique story to share. Some happen to be more famous than others.
Los Alamos County may be immediately recognized as the place where the atomic bomb was created. It has been a beacon for PhD's to work on pioneering technologies at the Los Alamos National Laboratory since the beginning of World War II's "Manhattan Project."
Attracting and retaining talent at the local utility can be especially challenging given that competition. It means that actively recruiting and developing home grown talent – both in skilled trades and professional positions – is especially important. Getting prospective employees in the public power pipeline early and then mentoring them throughout the training and development process is critical for small towns and cities like Los Alamos. Whether through summer college internships or branching out to surrounding high schools, participants usually leave impressed with what happens behind the scenes.
Steve Cummins, a New Mexico native, worked on the F-14 Tomcat Navy fighter jets before attending junior college to become an engineer. He had a lot of catching up to do. "It took me three years of junior college to catch up to the kids coming out of high school and going into engineering," he recalled. With encouragement from his Navy mentors, he graduated with a degree in mechanical engineering from the University of New Mexico. Cummins ran his own painting business to pay for college and had no job prospects upon graduation. Until one of the property owners at an engineering company building he was painting told him he needed an engineer. These private industry leaders introduced him to Los Alamos County to lead the master planning efforts for the County's domestic water system. These same leaders advised him to get private sector experience first. "They said, 'The public sector needs good people.' After seven years in consulting, I was working for the county utility," Cummins said. The utility's job description had initially discouraged him from applying. Los Alamos seemingly wanted someone with 30 years of utility experience. Now Cummins is the deputy utility manager of power production and manages an electric coordination agreement with the Department of Energy for the Los Alamos National Laboratory, representing 80% of the utility's load. He rose through the ranks not because of his engineering skills, but because he had good people skills – and opportunities for advancement. "At a small utility, we're all working managers wearing multiple hats from managing power plants to implementing cybersecurity standards and operating transmission and distribution systems with real-time operators performing merchant services," he said.
Cummins recalls, just 10 years ago, that he was seeking counsel from industry experts with 30 years of electric utility experience. "I didn't have a mentor when I got into power. It was sink or swim," he said. After two years of leaning on a PNM mentor, "he told me I'd be fine. He said, 'I can't teach you anymore. This industry is changing so fast that most of my knowledge doesn't even apply anymore.'" Indeed, one of the most unique attributes at Los Alamos is the national lab. It employs over 13,000 people – and one quarter of them are PhD's. "These are our customers and local leaders – so you have to be on your toes," he said.
In recent years Los Alamos has increased recruitment efforts at local universities to find employees. They also must compete with big companies and large utilities (like PNM or SRP) that will pay more for engineers out of college. It means looking locally for teachable talent too. "We were looking for an electrical engineer for quite a while and found an ex-military guy with a geophysics degree who had a great personality," Cummins said.
Another thing they look for is employees who call New Mexico home. "We were impressed with his experience and we talked up the opportunities with Los Alamos County. Now he's working with us and studying for an electrical engineering degree. Hopefully we can keep him on our team." Cummins also said that Los Alamos County benefits by being a close family, giving opportunities throughout the four-utility operation for advancement.
The recruitment challenge is compounded under municipal salary constraints in an area that lacks robust nightlife for a younger generation. But ultimately what brings people back is home. Once they find talent, "we find ourselves big on promoting from within. One of the biggest challenges is that there are a lot of prospective employees that don't have a college education – and many of our jobs require that piece of paper. It's a big hurdle. We have a tuition assistance program, but that's still a big effort for the employee." Cummins is working to help address that administrative challenge, of requiring a college degree, for the purpose of increasing the salary range to compete in the industry, so employees being recruited and trained today can have the opportunity to be tomorrow's leaders.
At the mid-career level – and an emerging leader at Los Alamos – is Jordan Garcia, a power system supervisor with a finance degree. He had moved to Los Alamos to work for the national lab, where, while pursuing his MBA, met a senior utility leader in the same program. He was later contacted about an opening and has benefited from mentorship ever since. His passion for finance was a natural fit for power marketing. "Ultimately, it's like being on Wall Street without actually being on Wall Street," he said. Numerous functions have been consolidated under his oversight since being promoted into the position.
"I like to think that public power chose me," he said. "There's something for everyone – college educated or not. Some of the highest paid occupations, without a college degree, are right here," he added, referring to work in generation, operations, transmission, substations and maintenance. He enjoys working for public power because he can see tangible results every day that affects people's daily lives.

He credited Cummins for creating an environment that empowers employees to make decisions. "Steve is very level-headed and diplomatic," Garcia said. "It's really satisfying to be a part of that value."

Garcia said that smaller public power systems have a lot to offer prospective employees, but more needs to be done to educate the community about job opportunities and how the electric lines above them turn the lights on. "We're blessed and cursed at the same time" he said, referring to all the behind-the-scenes work to keep the system running while working on new technologies and customer programs. "I try to talk to anybody I can about my job, because people just don't know about us," he added.
Garcia has observed that public power is very humble, even in the face of criticism. "I've learned that it's about the collective; we need to know what we don't know and ask for help," he said. That includes with the local community, by introducing high schoolers to what their local government does.

He said public power needs to do a better of job of telling the story, including in underrepresented areas. "We're going to need a huge influx of skilled trades people and there's something for everyone," he said.
Isaac Montoya took a different path to public power. He grew up nearby and went to trade school after high school. His first job with Los Alamos County was in the parks department before applying to be a meter reader. A year later he applied to be a power system operator, believing it would be a reliable industry to get into. "Everyone needs power and water, plus the pay caught my attention – and no college experience was required," he said. He has been with the utility for over 12 years.
"I know a little bit of everything now. When I first started, I didn't know anything about generation or transmission," he said. He credited Cummins for helping him better understand the industry. "Steve gave me a chance and I'm still learning every day. I find it all interesting," Montoya added.

He said the utility industry needs to show prospective and newer employees that there is room for growth. "You need to put the word out there," especially for a younger generation that wants hands on work. He credited Jordan Garcia for working with him to be promoted within the utility. In the future he would like to manage a bigger generation portfolio; until then he said he'll keep gaining more knowledge.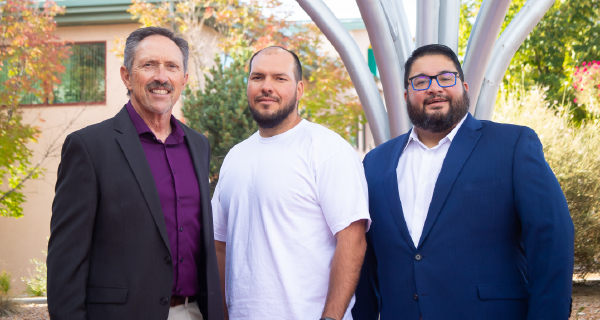 Cummins stressed the importance of continuing the discussion with human resource departments about offering competitive wages, aggressively recruiting locally, and promoting from within. "We have lots of people retiring and that's kind of scary," he said. Part of the challenge will be revising traditional job descriptions, including modifying some of the educational requirements. He noted, for example, that "my job required a P.E. But we recently changed that. I want Jordan and others to have this opportunity because when you get to my level, I don't think you need to be an engineer. That P.E. requirement would have precluded Jordan from being able to move up, which would have been crazy because he has such a passion for this job and he has more than the applicable skill set to be successful."
Orlando Utilities Commission (OUC) – Orlando, Florida
Representing the community OUC serves has long been woven into the fabric of the public power utility's being and in its workforce, noted Mary Nash, OUC's Manager of Talent Acquisition.
OUC is committed to creating a work environment where everyone feels welcomed, supported and heard, which is why diversity, equity and inclusion (DE&I) is a major component of its Connected 2025 Strategic Plan, she noted.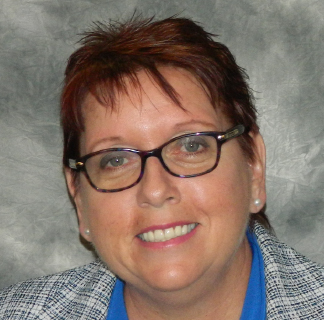 Last summer, Clint Bullock, OUC General Manager and CEO, held listening sessions where he heard from employees across the Commission about their experiences and accepted recommendations to enhance DE&I at OUC. The sessions brought many opportunities to light and as a result, the utility expanded its efforts to ensure equity was included in all that the utility does.
OUC also looked at its Code of Conduct and set forth on creating a DE&I roadmap that outlines its plans moving forward. OUC quickly realized that employee engagement plays a huge role in the utility's success. So, a search has been launched for a Director of Diversity, Equity, Inclusion and Employee Engagement, which OUC hopes to have in place very soon.
Utility-wide, OUC strives to create a safe and productive work environment that embraces its employees' personal and cultural identities. OUC believes that forging a community that bridges cultures, builds lasting friendships and promotes inclusiveness is more than just good business, it's also the right thing to do.
Sheila Rivera has worked at OUC for 23 years and has held several positions during her tenure.
"I'm proud to say that I started my journey in the Customer Service Department, which acted as a foundation for all subsequent roles. After 12 years in the role, I transitioned to Conservation and Sustainability, in the role of Conservation Analyst," she said.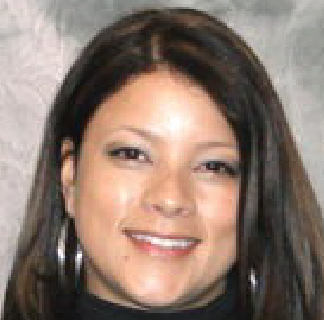 Rivera remained in this role for three years until she was promoted to Conservation Coordinator. She served as a Conservation Coordinator for five years.
She is currently a Senior Business Process Analyst at OUC. As Senior Business Process Analyst, some of her responsibilities include, but are not limited to, performing analyses of processes, policies, and procedures in order to identify gaps and make recommendations for changes, serve as the operational subject matter expert resource for the Customer Care & Billing (CC&B) application, develop business requirements for test cases and user acceptance testing plans for system upgrades.
While she has not formally had a mentor at OUC, Rivera notes that she has been "very fortunate to work alongside many people who have provided guidance, motivation, and inspiration to continue to reach my full potential. I've been blessed to work with leaders who believed in and supported my professional development."
She has had the opportunity to mentor employees while working as a customer service analyst. "I found that the experience helped develop my leadership skills and cultivated a sense of satisfaction from knowing that I've helped others expand on their knowledge and skills," Rivera said.
While attending the University of Central Florida (UCF) in Orlando, Juan Diaz was part of an Honors Society called SHPE (Society of Hispanic Professional Engineers). During one of the meetings, OUC had a representative (Orlando Alancastro) who attended the session to discuss opportunities within the company.
Soon after, Diaz applied at OUC and was working as a summer intern within the Operations Department in 2003. Later that year, an opportunity opened up to apply for a position as an Electrical Engineer within the Distribution Engineering Department and he was hired.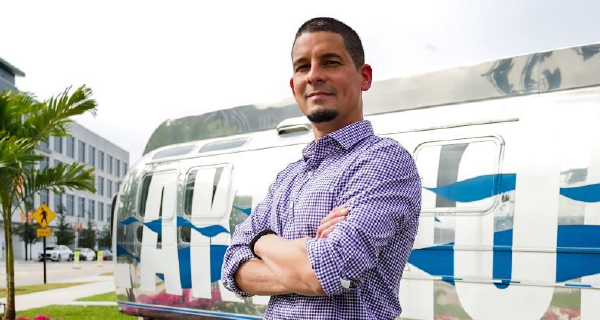 Diaz worked as an Electrical Engineer for 14 years and was promoted to Manager of Electric Distribution in 2017.  In 2020, he was promoted to Director of Distribution Engineering, and he is now responsible for the delivery of quality electric and water distribution engineering services to OUC customers, including lighting engineering and construction services under the OUConvenient and OUConventional Lighting programs.
Diaz, who is OUC's Director of Distribution Engineering, has had several mentors at OUC as he has continued his career. "I would say John Buchheit, Orlando Alancastro and LeMoyne Adams have been advocates contributing to my success at OUC."
While there is not a specific person Diaz has mentored, he noted that he has trained various personnel within his department. "I hope that my training and leadership has provided guidance to some of our employees within the Distribution Engineering Department," he said.
During her senior year of at UCF, professors stressed to Victoria Simanca the importance of internships. "I interviewed for multiple internship programs and decided to join OUC as a Water Engineering Intern," she said. "Nearing graduation, I received a job offer from OUC, which I happily accepted given the great experience I had as an intern. My current responsibilities involve plan review for residential and commercial water connections for conformance with OUC standards for water construction."
Simanca said that her supervisor, Charles DiGerlando, "and my coworkers have been a critical part of my career at OUC. I consider them my mentors because they helped me grow into the engineer I am today and continue to guide me along the way. I know I can count on them whenever I need help."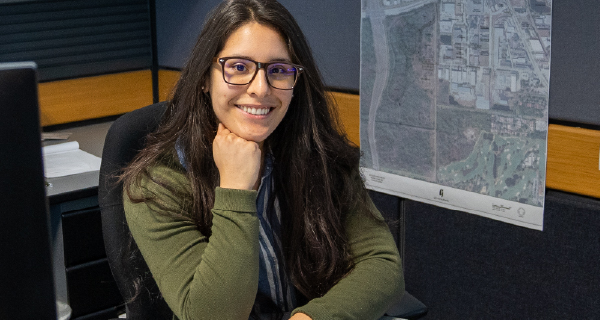 She added, "Even though I don't consider myself a mentor due to my short career, I know we have a great community at OUC where we all learn from each other."
Even though Clara Lenis, Senior Marketing and Communications Coordinator at OUC, has been at OUC for a short time, "it has been extensively rewarding because of the team that I work with," she said.
"I started recently, and it has been a constant learning experience. Coming from the media industry to OUC has helped me see the communications world differently, from how to write the correct message to what is going to be taken away by our customers, basically how they perceive OUC through our messaging."
Her responsibilities at OUC vary from copywriting to creating key messages for Hispanic customers. "I'm in charge of developing and facilitating internal and external communications projects for our Marketing and New Products business unit."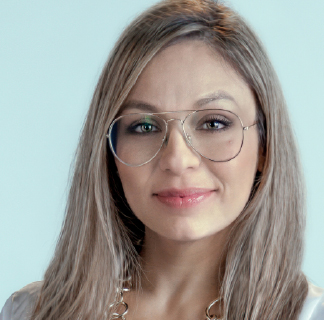 OUC is celebrating Hispanic Heritage Month by highlighting different employees' stories, backgrounds and cultures and how they have contributed to OUC's success.  "We also are sharing with our internal and external audiences facts about this important celebration that takes place for an entire month to honor contributions that Hispanics have made not only at OUC but to the United States," she said.
The Importance of Diversity and Equity
Diversity and equity "are extremely important to me given my Hispanic heritage, which is why I feel so conformable at OUC. OUC provides a fair and level playing field for all. By creating an environment of equity, it should help to promote diversity," said Simanca. "The diversity at OUC brings different ideas, cultures, and experiences to help create unique perspectives and problem-solving advantages within the workplace."
Rivera said that "being both Hispanic and a woman, diversity and equity in the workplace are extremely important. Working in an environment that creates fair access, opportunity, and advancement for all has fostered a sense of pride and commitment towards my organization."
Diaz said that diversity and equity "are important within any workplace to help retain employees by making them feel supported and valued. In addition, they encourage broader perspectives, provide opportunities and yield innovation, which aligns with our strategic initiatives."
DE&I Initiatives
OUC supports numerous DE&I initiatives within its community and the utility. OUC's commitment to the community not only means taking an interest in seeing the community succeed, but also actively working toward making it a better place to live.
Below are specific initiatives of OUC's direct involvement in DE&I efforts:
OUC's Empowerment Zone
As part of a long-term commitment to revitalizing low-income neighborhoods in the 32805 ZIP code, OUC launched a new employee task force in March 2020. With a focus on "sweat equity" and local involvement -- as well as donations and nonprofit partnerships -- the task force works to provide education, sustainable housing, career opportunities and more to help families and communities succeed.
City of Orlando's Dr. Martin Luther King, Jr. Initiatives
For more than a decade, OUC has been an active sponsor and participant in the City of Orlando's MLK Commission. With the goal to promote the celebration of Dr. King's legacy of equality, justice, freedom, peace and harmony for all races and cultures in Greater Orlando, OUC employees have participated in the Pappy Kennedy Breakfast, parade, youth humanitarian awards and leadership forums. Corey Johnson, Supervisor of Meter Operations, has been a long-term committee member, as well, representing OUC.
Mayor Demings' MLK Initiative
OUC supports the recently developed Orange County MLK initiative to recognize Dr. King's legacy through programs that promote unity, diversity and connectivity, as well as provide awareness while engaging cultural differences to breed a sense of growth and cohesiveness. The utility notes that honoring Dr. King's contribution to humanity as a community is a true reflection of the county's mission and vision to be diverse.
onePULSE Foundation
Since its inception, OUC has supported the onePULSE Foundation to help create a sanctuary of hope in the community following the tragic day in American history five years ago, Sunday, June 12, 2016, to honor the 49 lives that were taken, the 68 others who were injured and the countless first responders and healthcare professionals who treated them. Each year OUC participates in the organization's CommUNITY Rainbow Run and recently dedicated more than 300 volunteer hours to revitalizing the onePULSE Foundation facility's grounds.
OUC's 2021 OUCares Workplace Giving Campaign
United for Change focused on Diversity, Equity & Inclusion in the community. OUC joined the Heart of Florida United Way and its partner agencies to address topics like education, housing, socioeconomic status, job opportunities and compensation, all while promoting inclusivity. In 2021, OUC employees raised more than $215,000 to support these efforts.
Women in Energy
Florida's Women in Energy Leadership Forum was launched to inform, inspire, and motivate by recognizing the success of women leaders in the energy industry. OUC has been involved for five years and OUC's female leaders -- including Linda Ferrone, Chief Customer and Marketing Officer, and Jenise Osani, Vice President of Marketing and New Product -- have spoken on best practices in the industry.
Chambers of Commerce
In addition, OUC is a trustee and/or corporate sponsor for the following chambers of commerce in Central Florida:
Hispanic Chamber of Commerce of Metro Orlando

Asian American Chamber of Commerce

African American Chamber of Commerce

Central Florida Disability Chamber of Commerce

Greater Haitian American Chamber of Commerce

Indian American Chamber of Commerce
Career Pathway Opportunities
Some of the career pathway opportunities OUC offers and continues to enhance include:
Emerging Student Program:

Working with university-related student organizations such as Out in Science, Technology, Engineering, and Mathematics (oSTEM), Zebra Coalition, National Association of Black Accountants,

Society of Hispanic Professional Engineers, Society of Women Engineers, along with

multicultural and first-generation networking events, OUC offers a diverse student population the opportunity to gain internship experience and exposure within the utility.


 

OUC/Valencia Electrical Powerline Technician program:

Community members residing in OUC's service territory are eligible to apply for the powerline technician program. If selected, the participant receives sponsorship to the program at no cost.
Diversity and Veteran Outreach:

OUC works with diversity- and veteran-related organizations for hiring initiatives including CareerSource, various Chambers of Commerce including the Hispanic Chamber of Commerce of Metro Orlando, and veteran organizations.
Beyond utility careers, OUC also offers vocational training partnerships, including:
Vocational Training Partnership: In May 2021, OUC launched the Vocational Training Partnership, a four-month, 420-hour pre-apprenticeship training program targeting residents in OUC's Empowerment 4 the Future Zone. OUC contributed $35,000 to fund jobs training for up to 15 students interested in careers in either carpentry, plumbing, electrical or maintenance. The median salary for these trades is $50,000 a year. OUC's funds covered tuition, the instructor's salary, lab supplies, facility rental and participants' stipends. 
Future Career Options
OUC also works closely with local groups and schools to help educate students on future career options. OUC employees often are requested to share their career journey and experiences.
Association of Latino Professional for America (ALPFA) Student Organization, University of Central Florida: OUC's Human Resources' Talent Acquisition team participate in many ALPFA events including a virtual program on effective negotiations, mock interviews and resume reviews;
After-School All-Stars: OUC employees work with the After-School All-Stars, a group devoted to helping students excel in school and life and prepare for today's workplace by focusing on conservation and utility industry careers;
Youth Energy Academy: Sponsored by the Florida Chapter of the American Association of Blacks in Energy, this program provides opportunities for African-American middle and high school students to explore careers in STEM (science, technology, engineering and math) fields. While past events have included on-site visits to OUC locations, because of COVID, the event was virtual in 2020 and 2021, with local youth groups connecting via Zoom to career and conservation sessions taught by OUC professionals.