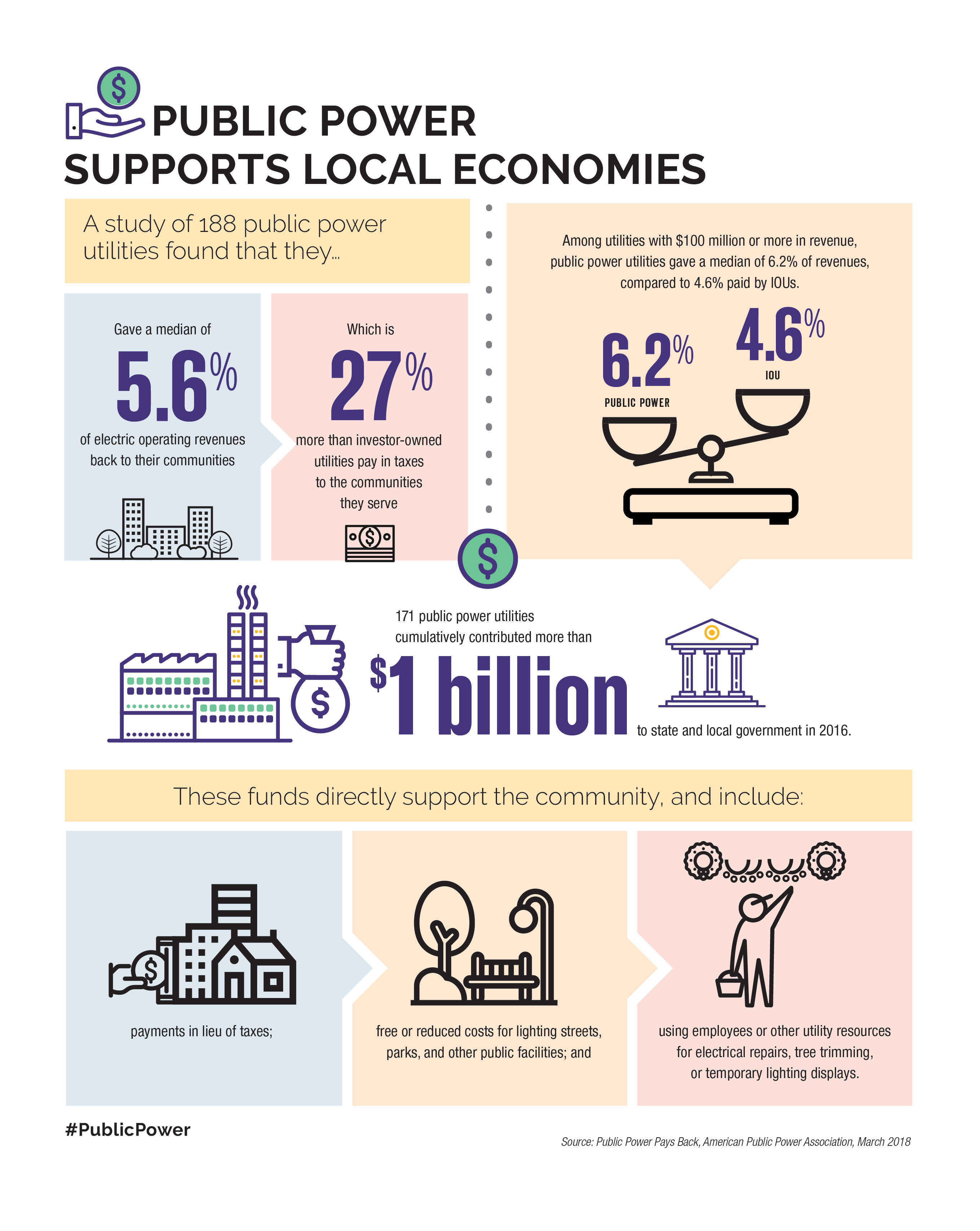 A study of 188 public power utilities found that they gave a median of 5.6% of electric operating revenues back to their communities, which is 27% more than investor-owned utilities pay in taxes to the communities they serve.
Among utilities with $100 million or more in revenue, public power utilities gave a median of 6.2% of revenues, compared to 4.6% paid by IOUs.
171 public power utilities cumulatively contributed more than $1 billion to state and local government in 2016.
These funds directly support the community, and include:
payments in lieu of taxes;
free or reduced costs for lighting streets, parks, and other public facilities; and
using employees or other utility resources for electrical repairs, tree trimming, or temporary lighting displays.
Source: Public Power Pays Back, American Public Power Association, March 2018