In honor of Asian American and Pacific Islander (AAPI or API) Heritage Month – commemorated each May – the American Public Power Association's Public Power Current newsletter is proudly spotlighting the leadership roles our API colleagues have at public power utilities across the United States and our U.S. territories in the Western Pacific. 
We kicked off our coverage by sharing with our readers an update from Guam and this feature article highlights AAPI leaders on the mainland representing the many diverse cultures from China to India, the Philippines and Vietnam.     
Rancho Cucamonga, California
Fred Lyn, Rancho Cucamonga Municipal Utility
Fred Lyn, Deputy Director of Engineering Services – Utilities at the City of Rancho Cucamonga, California. has always known that he wanted to be in public service. "Ever since high school, I would tell my friends that when I grow up, I am going to work for the government." And work for the government he did, Lyn worked for two separate municipal government agencies before landing at his first public power utility, City of Pasadena's Department of Water and Power (PWP) in January 2006. Before then, Lyn had no experience in utilities, but he did have experience in preparing municipal budgets, city operations and writing staff reports. During his time at PWP, he learned the technical side of how a public power utility operates, but the key to his success was having the ability to ask questions from PWP's key subject matter experts, his willingness to take on new assignments and expanding his knowledge of the public power industry.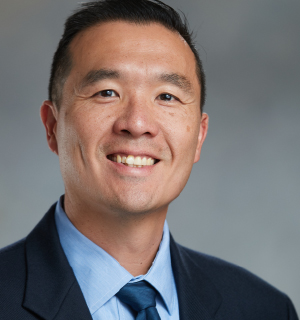 With that knowledge in hand, Lyn moved 30 miles east to the City of Rancho Cucamonga in 2010, where he has led the City of Rancho Cucamonga's Municipal Utility (RCMU) for the last decade. "Being a smaller municipal utility, we wear many hats and are forced to continually learn and grow and become experts in serving our respective communities." The proudest accomplishment to date has been the completion and implementation of RCMU's Fiber Optics Master Plan.
Lyn values working for a public power utility because he has the ability to plan and build the community's future, manage a number of diverse projects which brings challenges and opportunities for problem solving, teamwork and professional development. As Lyn concludes, he states that "as a leader, it is important to remember and embrace three Guiding Principles that our department follows: Know Why! Be the Best! and Leave an Inheritance!  
Sacramento Municipal Utility District (SMUD)
Nancy Bui-Thompson, SMUD Board President
Nancy Bui-Thompson was elected to SMUD's Board of Directors 13 years ago when she was 29 – the youngest person ever elected, and the first Vietnamese American elected in Sacramento County – and now serves as Board President. 
Raised in California's Bay Area by a single mother of three children with limited resources, Bui-Thompson is the first college graduate in her family, with an economics degree from California Polytechnic State University at San Luis Obispo. For her "day job" she is a technology and health care professional who serves as the Chief Information Officer at WellSpace Health. In her spare time, she helps coordinate COVID-19 vaccination clinics that serves minority and low-income Californians.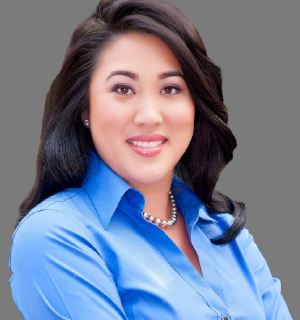 She says she is "really lucky to have an opportunity to give back" to her community.
Her path to SMUD was really rooted in a love of politics. She had always been "very interested in supporting the political process," including through a few presidential campaigns.  Running for the SMUD Board afforded an opportunity, at a very young age, to both leverage her experience in the technology sector and to "speak up for people like me." 
She noted that "there weren't people that looked like me or came from my background.  I grew up incredibly poor, where I didn't know if we'd have food on the table or power on." 
She wanted to ensure that elected bodies had that perspective, "because I just wanted to speak up for people like me."  From mentoring younger women in the utility industry to chairing the Energy Thought Summit in Austin, she feels honored to be able to speak at events across the country. 
Bui-Thompson said that she has been amazed by the people who work in public power.  Despite competing against private utilities for talent, "what continues to impress me, is the heart and soul of public power employees – they really care about the mission, care about what we do, and that just is so amazing."  She said, "the type of person that comes to work for public power believes that we're doing the right thing."  She said one of her favorite events at SMUD is their annual retirement gala – where SMUD honors employees who have 20 or 30 years of experience.  "People don't realize how hard that is – to keep employees happy for that long."
She added that, unlike in corporate America, "public power's stock value is how our customers believe in us. I always joke that SMUD is the only company in your life that will pay you to spend less on us – and give you a rebate to do it." 
When asked what public power can do to help support our API communities, she first acknowledged that it has been an incredibly difficult year; her mother was recently a victim of an Asian hate crime.  She said that "public power is in a unique role because we are trusted" components of local communities, "so being able to communicate that we are all humans and we're in this together" is incredibly important.  She said offering a safe space for these conversations and providing stories like these that profiles and highlights the differences amongst our API communities helps bridge that gap and shows a human side.  "I really find that that human connection is what changes hearts and minds – not statistics." 
Bui-Thompson shared that her proudest accomplishment "is honestly just being present and feeling so fortunate to be in a position where I can give back to the community." 
Paul Lau, SMUD Chief Executive Officer and General Manager
Paul Lau, SMUD's Chief Executive Officer and General Manager, has spent 39 years at SMUD, 12 of those serving as a key member of SMUD's executive leadership team.  Before assuming the helm in October of 2020, Lau previously served as Chief Grid Strategy and Operations Officer since 2015. 
As CEO, Lau's highest priority is the safety of SMUD's employees and the public, especially during the pandemic.  With 66% of employees working remotely, he says that it's his job to connect with them in different ways to make sure they know that he cares about them and their loved ones, and that their safety is his number one concern.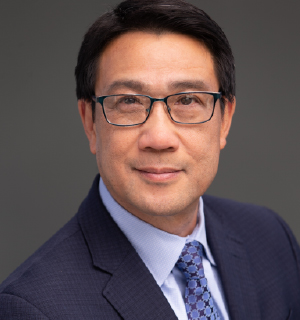 "When our employees know that we care about them and their safety, they can then focus on their jobs and giving back to our community," said Lau. 
One of the first things Lau did as CEO, was set a goal for SMUD to reach zero carbon emissions by 2030.  According to Lau, the 2030 Zero Carbon Plan is "the most ambitious goal of any large utility in the United States, and one that requires every tool in the toolbox."
Over a 7-month period, Lau and his team consulted with stakeholders and customers to create a 2030 Zero Carbon plan to ensure SMUD reaches its goals of zero carbon in an affordable, reliable and equitable way.
This plan includes tripling renewable resources, increasing customer demand programs and battery storage, and expands customer-only sources that will help SMUD achieve 90% of its carbon reductions. 
To reach 100%, SMUD is exploring and pursuing new and emerging technologies. This will involve identifying "new partnerships and new business models, such as virtual power plants, vehicle-to-grid projects, and more," he said. 
SMUD is also aggressively working to decarbonize buildings and vehicles (the largest carbon emitters in California) and to retire or repurpose natural gas plants.  SMUD plans to retire two gas-fired power plants by 2025 and to retool the other three.  He said the goal is "to provide 90% of SMUD's energy needs from renewable sources, excluding large hydro, and includes more than 3,000 megawatts of renewable power, which can power about 800,000 homes."
Lau emphasized that "we have to make sure we partner with our customers, communities, regulators, policy makers, private industries and venture capitalists to ensure that we all reap the long-term health, environmental and economic benefits of a carbon-free society."  But he is steadfast in doing so in a way that improves economic vitality in the entire region, so no community is left behind as we transition to a zero-carbon economy. 
The Zero Carbon plan was unanimously approved by the Board in April and SMUD is actively working to secure partnerships and grants to mitigate potential costs.  Lau realizes that SMUD can't do it alone and said that partnering with its customers and community is critical to achieving its zero-carbon goal.
Furthermore, he says SMUD will have to be agile, inclusive and encourage innovation to get there.
Lau also remains committed to SMUD's world-class reliability and has committed to this in the 2030 Zero Carbon Plan. 
"While we work to achieve zero carbon, we will do so in a way that maintains reliability and affordability for our customers," said Lau.
Part of maintaining reliable power includes SMUD's robust wildfire mitigation plan which includes an aggressive year-round vegetation management program.  SMUD also regularly inspects its lines with the latest technology to ensure grid safety and resilience.  
"Our customers are at the heart of everything we do and I'm proud that we consistently rank number 1 in California in J.D. Power's customer satisfaction surveys," he said.
When we asked Lau what Asian American and Pacific Islander Heritage Month means to him, Lau says he has a deep connection to celebrating the history, culture and achievements of the AAPI community. He was born in Hong Kong and came to the United States as a young teen as his parents worked to pursue a better life for their family. Celebrating the contributions of his heritage is a way to build understanding, tolerance and ultimately better and more just outcomes for everyone.
Lau is a registered professional electrical engineer in California with over 39 years of utility experience.  As an expert in emerging technologies and international energy issues, Lau serves as a delegate with the United States Energy Association where he has helped with electrification, operations and demand-side management in Bangladesh, India and Jordan. 
He serves as Vice Chair of the Large Public Power Council Emerging Trends Task Force, is on the Board of Directors of the Smart Electric Power Alliance, is a Board Member of the Electric Transportation Community Development Corporation and is an Alternate Commissioner of the Balancing Authority of Northern California. 
Lau received his Bachelor of Science degree in engineering from California State University, Sacramento and is a Member of the Board of Directors of the Sacramento State University Foundation, where he also serves as Treasurer, and the Los Rios Colleges Foundation.  He also serves as Director-at-Large of the Sacramento Asian-Pacific Chamber of Commerce.
To learn more about SMUD's Zero Carbon Plan, visit CleanPowerCity.org.
New York Power Authority (NYPA)
When asked what drew him to public power, Gil Quiniones, President and CEO of NYPA, notes that public Power has a rich legacy of accomplishment in New York, "and I wanted to play a significant role in what I knew would be an exciting next chapter in the evolution of the generation and transmission of energy. That's why I came to NYPA."
For context, he noted that NYPA in April celebrated its 90th birthday. On April 27, 1931, Governor Franklin D. Roosevelt signed the Power Authority Act into law at Hyde Park. "This legislation was based on a simple premise: the waterpower of New York should benefit all," Quiniones said.
"Roosevelt understood that public power would be a cornerstone of the state's growth and evolution, and NYPA eventually became America's largest state-owned electric utility. We produce about one quarter of New York State's power, more than 80% of which is clean renewable hydropower. Our customers span the state and include large and small businesses, not-for-profit organizations, community-owned electric systems, and rural electric cooperatives and government entities," Quiniones said.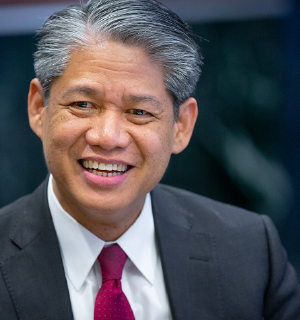 "I mention all of this because it demonstrates the scale of NYPA and our many opportunities to have a dramatic and lasting impact on the power system of the state of New York. Additionally, we are contending with the global challenge of climate change, and the solutions will require a series of long-term, bold answers," NYPA's President and CEO said.
"Arguably, climate change is one of the most important challenges for humankind and public power will play a pivotal role in this effort. Many are calling it an existential problem and they are right.  At NYPA, we are leading the transition to a carbon-free, economically vibrant New York by pursuing customer partnerships, innovative energy solutions, and a responsible supply of affordable, clean, and reliable electricity," he said.
"This comprehensive, multi-year effort will include building new generation and transmission facilities and creating greater grid access for an increasing array of renewable energy resources online. It will also require the careful stewardship of energy and environmental resources under our care and developing affordable, reliable electricity for our customers."
When asked what he enjoys most about working for a public power utility, he said that a public power utility provides senior management and staff with the freedom to plan and act in longer horizons.
"This includes careful analysis and planning, and at NYPA we view much of what we do in 10-year cycles. We just completed our VISION 2020 Plan and I am proud to say we delivered substantial change within our organization and for our customers that includes major generation and generation upgrades, bold energy efficiency projects across New York, a dramatic commitment to improving access to the electric vehicles, and advancing new energy sources such as solar, off-shore wind, and battery storage."     
Guided by this record of accomplishment, "we just launched VISION2030, our new ten-year strategic plan to achieve the clean energy goals of our customers and the state."
The plan focuses on five strategic priorities, he said.
Preserve and enhance the value of hydropower.

Pioneer the path to decarbonization of natural gas plants. "Here, we are leading our industry, decarbonizing by 2035, five years ahead of the CLCPA [Climate Leadership and Community Protection Act] goal."

Be the leading transmission developer, owner, and operator for New York State. A modern, strong, and secure electric grid is essential to creating jobs and driving economic growth, meeting clean energy goals, and fighting climate change.

Partner with NYPA customers and the state to meet their energy goals in alignment with the Climate Leadership and Community Protection Act through affordable energy and innovative solutions.

Reimagine the New York Canal System for the economic and recreational benefit of New Yorkers.
"It should also be noted that these strategic priorities will be supported by investment in five foundational pillars: Digitalization; Environmental, Social and Governance (ESG); Diversity, Equity and Inclusion (DEI); Resilience; and Resource Alignment. I am excited to be leading this work for our organization and look forward to see what will achieve," he said.
Quiniones said his biggest priority and proudest accomplishment "are one and the same -- achieving the bold and necessary goals of VISION2030 that serve as NYPA'S roadmap for a clean economy.  We are at a critical inflection point, and we have the resources and the competencies to make a substantial difference that could ultimately affect the entire planet."
NYPA's actions will support the Climate Leadership and Community Protection Act, "the most ambitious clean energy legislation in the nation. Under Governor Andrew M. Cuomo's leadership, the state has set timetables for decarbonizing its electricity system: 70 percent renewables by 2030; 100 percent carbon-free by 2040 and a carbon-neutral economy by 2050," he said.
"We will deploy our assets and expertise to power New York's economy and stimulate job creation and capital investment around the state. We will increasingly partner with our customers as we seize new opportunities to transform the way they are using energy so that we can, together, move even more aggressively toward the Governor's climate leadership targets."
NYPA "will lead by example, ambitiously pursuing decarbonization while supporting the state's economic growth, and creating a blueprint for others to follow. This commitment extends beyond assets and customers; it also encompasses our employees and the communities where we operate, as all share in the benefits of the clean energy economy."
As for what public power can do to support the API community, he said that "As a proud Filipino-American, this question evokes very strong emotions. I understand from my own personal experiences why public power should address the needs of all individuals."
Asian/Pacific American Heritage Month "is a cause for celebration and contemplation. This is because we know there is a significant rise in hate crimes directed against members of the Asian American-Pacific Islander communities. Regrettably, this phenomenon is generating ripples of hate that are spreading across our nation—including our own backyard in White Plains."
At NYPA and the Canal Corporation, "we are fighting back against this hate and relentlessly aspiring to make sure all employees are seen, valued, and heard. Diversity, Equity & Inclusion, a foundational pillar of VISION2030, is in our DNA and we must do all we can to live up to our commitments," Quiniones said.
"This is a critically important moment to take a stand against these divisive and destructive attitudes. To commemorate Asian/Pacific American Heritage Month, we are encouraging our employees to participate in a series of events that are designed to educate and empower. We want our staff to understand the differences that separate and what we can to create a more welcoming and inclusive culture," he said.
Indiana Municipal Power Agency (IMPA)
Raj Rao is President and Chief Executive Officer of the Indiana Municipal Power Agency (IMPA), a joint action wholesale power supplier serving the electric needs of 61 municipal electric utilities in Indiana and Ohio.  He is also President and CEO of IMPA subsidiary, IMPA Service Corp, a not-for-profit corporation formed to provide cost-effective services beyond power supply and transmission to IMPA's members and other municipal electric utilities.  IMPA Service Corp provides assistance in such areas as engineering, project management, rate design, management consulting and retail customer services to municipal utilities that could not otherwise cost-effectively provide such services with in-house staff.
Rao earned his bachelor's degree in engineering from Osmania University in India.  Upon graduation he considered moving to the U.S., Canada, and Australia to pursue graduate studies, but eventually chose the U.S. given the economic opportunities.  Rao borrowed $1,200 and left India to pursue a master's degree at the University of Missouri with the help of a fellowship.  He is now a registered Professional Engineer in Indiana and holds a Master of Business Administration degree from Ball State University.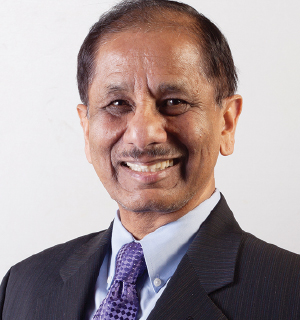 Rao began his public power career as a junior electrical engineer with Richmond Power and Light in Indiana.  He was initially drawn to public power in India, having worked for the state electricity board.  "I have a not-for-profit mindset, and helping people was the direction I was going from day one, before I even came to the U.S.  I fell in love with the service, and the feeling and satisfaction you get that you're helping people," he said, especially in providing low-income residents with a low rate and better service.
"From the beginning, probably because of my Indian background, I applied to work only for public power entities.  Now it's my passion."
At the urging of a former supervisor, Rao joined IMPA in 1983 during its first year of operations, when it had just 24 members.  His work to reform some of the rate and billing infrastructure for members ensured the Agency would be a success for years to come. The members recognized his efforts, and he was elected President and CEO in 1986. 
IMPA began with about $100 million in assets. At the helm, Rao has made IMPA the success it is today. IMPA has more than $2 billion in assets and rates are the lowest in Indiana, in a wholesale customer group.
Rao also served on the Board of Directors of the Prairie State Generating Company, a $5 billion power plant and coal mine located in Marissa, Illinois.  He was Chairman of the Board from 2007-12 and served as interim CEO of the Company from 2007-08, but collected no salary.  "I said, it's voluntary.  A leader was needed and I stepped up to help." 
The project brought together public power utilities with Peabody and other joint action agencies.  "In 2007, construction started.  We had almost 3,000 workers at one time in 2008, when the nation was going through a serious recession."  He said helping to create that many jobs during the Great Recession was "a proud moment in my life." 
As for the future, Rao is working hard to change IMPA's portfolio to renewables.  "What we did 30 years ago is going to be different than for the next 30 years."  IMPA will have added nearly 425 megawatts of renewables to its portfolio by the end of next year – without increasing the rates. 
"I've made a commitment to build 61 solar projects in IMPA's 61 member communities.  So far, we have built 33.  We've committed to pay property taxes to our own members, supporting the community beyond power supply.  By the end of next year, we will have 200 megawatts of IMPA-owned renewable projects in IMPA communities."
He is proud to be working towards a goal of obtaining another 1,000 megawatts of solar in the next 5-10 years.  "That's what I'm aiming for, and I do want to achieve that."  Support shouldn't be difficult.  Rao shared that since he became CEO, "99.9% of the decisions made are unanimous - so I'm very proud of the team we have created at IMPA, our IMPA management, the IMPA board of commissioners and our 61 members."
Rao has served on APPA's Board of Directors and was also Chairman of TAPS, a national association of utilities seeking open transmission access.  "I love APPA and I think the collegiality, the friendship, and the number of things I've learned from different organizations is just wonderful.  That we get a place like APPA to meet, share, and learn about the good (and bad) things we're doing is amazing.  I want to learn the lesson."
From his humble beginnings in India to his public power career in Indiana, Rao shared that the U.S. has been "wonderful to me.  I'm a Hoosier!"