The benefits of preparation became very apparent to Rick Dunn as the COVID-19 pandemic spread.
Dunn took over as the general manager of the Benton PUD in south-central Washington State on March 1, just as anxiety about the spread of COVID-19 was ramping up. Among his first duties was overseeing the transition to having employees work from home.
"We figured out who we could stand up quickly and our IT guys scrambled," and within a couple of weeks about 100 of Benton PUD's 150 employees were enabled to work remotely, Dunn said. "We hit the ground running," but he admits he had an advantage.
Benton PUD had the benefit of having had a pandemic preparedness plan in place years ago thanks to the effort of thoughtful leadership and a long tradition of comprehensive and thorough planning across all of our departments, Dunn said. "You plan for bad outcomes, but nothing this consequential."
Having a plan in place allowed Dunn to quickly go to Benton PUD's board of commissioners for the authority he needed to shut the utility's offices quickly and arrange for paid leave for employees with a minimum of bureaucratic red tape.
It was not an easy decision, Dunn said, but he was able to do it quickly and efficiently because there was already a decent plan in place and because he was consulting with other area utility managers. One of the first things he did was reduce on site operations staff to skeleton crews large enough to handle the jobs that needed to be done, but small enough to provide maximum protection against the spread of the virus. The operations crews were put on a rotating schedule that had about one-third of the crews on the job and two-thirds at home.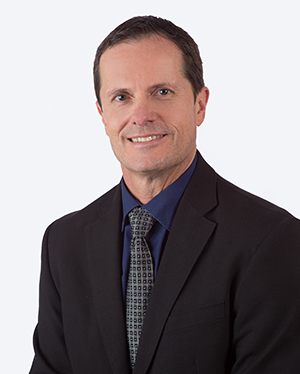 Luckily, the crews, as well as other employees, also had enough personal protective equipment and cleaning supplies to go around. "We really didn't have a shortage," said Dunn. "We had them early and ordered more."
Benton PUD was able to transition all its administrative and technical employees to telecommuting. Even customer service personnel were able to transition to working from home "because we had so many self-service payment channels available to our customers," Dunn said.
In addition to payment kiosks the utility installed last year, Benton PUD also already had an online bill paying portal in place with National Information Solutions Cooperative's SmartHub platform. "We have had virtually no customer complaints, zero," he said.
The utility made a strategic decision years ago to invest in customer facing technology, Dunn said. Benton PUD also switched to virtual desktops years ago, so when employees transitioned to working from home, they were able to easily set up access to enterprise software systems. Essentially, the employee's company provided or personal computer becomes a remote terminal that connects to a virtual personal computer locked in the utility's IT closet, providing a secure connection for remote access.
Benton PUD also went into the wholesale broadband business about 20 years ago, making a sizeable investment in fiber optic networks. "We partnered with Northwest Open Access Network (NoaNet) to enable broadband services for schools, libraries, emergency services providers, businesses and cellular towers.  Our broadband investments have really paid off during this crisis as schools moved to internet based instruction and other customers have increased video conferencing," Dunn said.   
And about 10 years ago, Benton PUD also switched to Advanced Metering Infrastructure (AMI) that together with a meter data management system (MDMS) enables the utility to track customer usage and load profiles and to slice and dice the data of all its nearly 55,000 customers and compare it with historical data. That has allowed the utility to keep a close watch on usage patterns by rate class as the COVID-19 crisis unfolds.
So far, residential usage for April is up about 9%, but small and medium general service classes are down by about the same amount. Large customers, however, "have not seen much of a hit at all," Dunn said.
The composition of Benton PUD's customers also has allowed the utility to avoid a situation that other utilities are struggling with. While some public power utilities have seen steep declines in revenues because so much of their load is tied to business customers adversely affected by the pandemic, Benton PUD has one customer class that is helping stabilize revenues through the crisis.
About 18% of Benton PUD's annual retail electric revenue comes from large agricultural irrigation customers with peak loads occurring during the summer months. With a very dry February and March, April demand from those farmers is up 95% over the average for the last four years, Dunn said.
Dunn is still concerned about small businesses in his community and how they will fare through the crisis, however. "We are watching accounts receivable to see if there is an increase in the number of customers in arrears," he said. The utility has also launched a "soft letter" campaign to advise customers on their options. Benton PUD also has suspended some billing practices, such as late fees on past due balances, disconnection for non-payment and urgent notices about past due payments, through May 31. "We don't want customers to get into a financial hole, if they can avoid it," Dunn said.
"As a public utility, we can't gift public funds, but we have always been good with flexible payments," Dunn said. It could be very useful for some customers to have more time to pay their bills because government assistance to address the COVID-19 crisis has been slow to come, he said.
So far, Benton PUD is in as "good a position as you could hope to be going into this situation," thanks to the "really good financial position" the former general manager left us in," Dunn said. "The years we spent in formal and disciplined planning across the board has paid off. Good teamwork and good planning have served us well."