The Omaha Public Power District (OPPD) Board of Directors recently promoted Troy Via to the newly created position of Chief Operating Officer and Vice President for Utility Operations, effective Oct. 31.
Via is currently Vice President for Energy Delivery at Nebraska public power utility OPPD, having served in that role for the past three years.
He joined OPPD in September of 2013 as the Director of Energy Marketing and Trading. During his five-year tenure in that role, Via played a lead role in OPPD's integration into the Southwest Power Pool and the District's entry into the day-ahead market.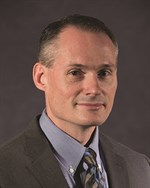 He actively engaged in enterprise risk management, including the development of OPPD's derivative strategy. He has contributed significantly to economic development and played a key role on OPPD's resource planning team. In addition, Via led the corporate Integrated Energy Marketplace strategic initiative. 
In his new position, Via will provide overall leadership, strategic planning and long-term objectives for OPPD's energy production and energy delivery groups. He will also oversee the ongoing decommissioning of the Fort Calhoun Station, a nuclear power plant that was shut down permanently on October 24, 2016.
The role will oversee the main energy operational capabilities to ensure OPPD's continued commitment to affordable, reliable, and environmentally sensitive energy services.
Prior to joining OPPD, Via held progressively responsible positions with Dominion Resources and Aquila Energy.
He holds a bachelor of Business Administration degree with a focus in Finance from the University of Central Missouri.