Texas public power utility New Braunfels Utilities on April 16 hosted a ribbon cutting for its eleventh substation, which will allow the utility to maintain resiliency in the face of growth.
Costing nearly $4 million, the Weltner Road Substation offers the ability to serve 3,000 residential customers and 500 commercial customers, or 6,000 residential customers if residential load is not taken into account, NBU noted in a news release. It said that the substation addresses significant growth along the Highway 46 South corridor.
The substation is NBU's first substation to be enclosed by a pre-cast concrete wall, noted Ian Taylor, CEO for NBU. "The 10-foot wall not only provides better aesthetics, it also improves security and protects the 33 MVA substation from wind gusts up to 115 miles per hour," he said.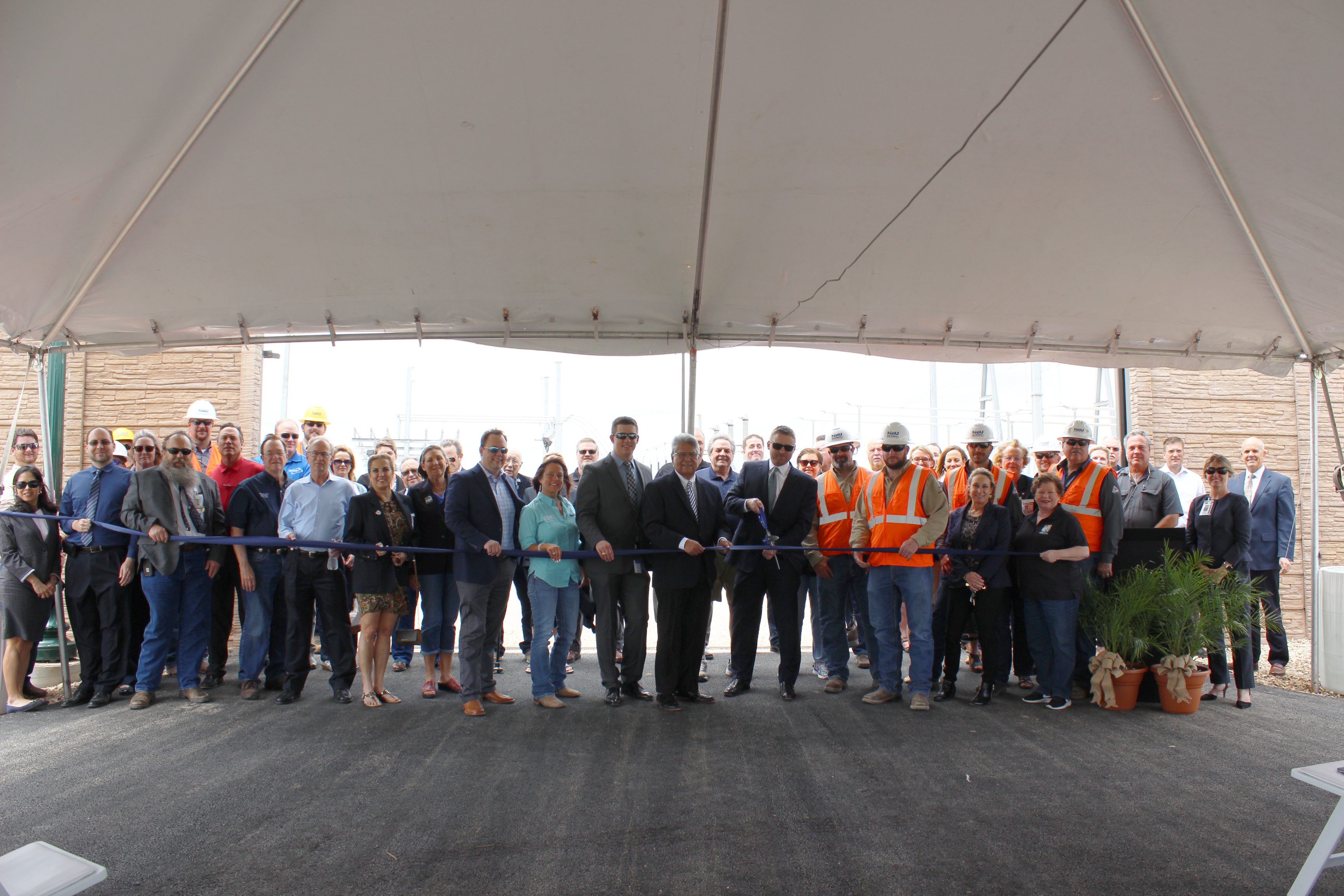 NBU also noted that the lighting surrounding the substation has been adapted to the region's lighting. Lighting on one side of the building will only be at 30 percent power unless an intrusion is detected. Lights on the other side can be dimmed to help NBU continue to meet its commitment to its night sky initiative.
NBU officials discussed the substation in a Public Power Daily article published earlier this year.