A Q&A with the American Public Power Association's new senior vice president of grid security and technical and operations services. Adrienne started at APPA on Oct. 1.
What interests you about working in public power?
Coming to APPA for me is truly a culmination of all my years working in the public sector. I have been a public servant for most of my adult life. Most recently, I was the chief risk and resilience officer at the New York Power Authority, where I worked to understand the risks and threats that public power was — and is — facing and to help drive mitigation strategies. Before that, I was at the U.S. Department of Energy, first as chief of staff to the Office of Electricity, and then as acting principal deputy assistant secretary to stand up the Office of Cybersecurity, Energy Security and Emergency Response. Prior to that, I served as an attorney at a local municipality, where I was in charge of safety and compliance.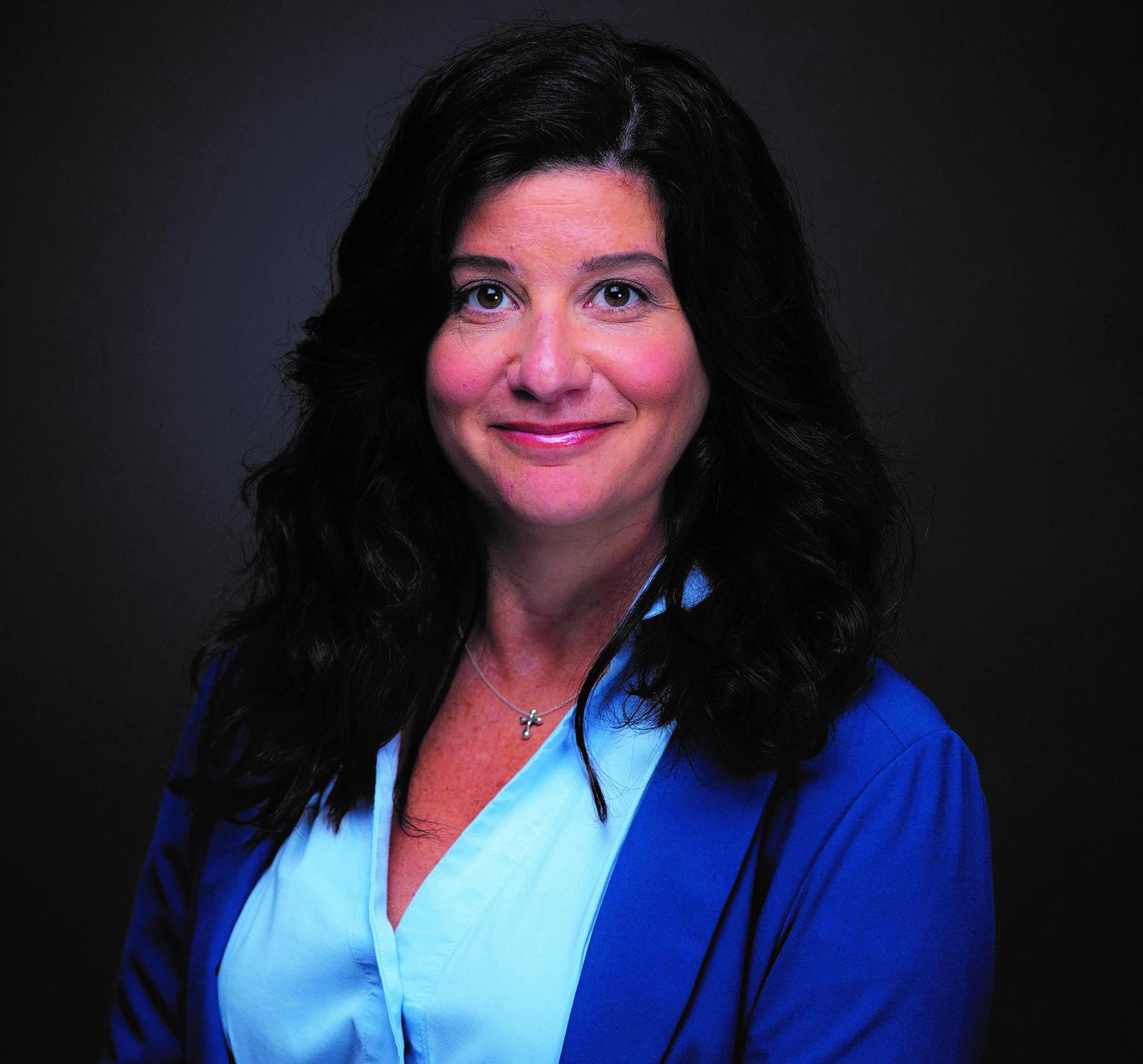 Are there any priorities you have already identified for your new role at APPA?
I'm looking forward to connecting with a broad group of members to help public power really thrive and move forward. The programs and education APPA provides offer a lot of value to its members, especially as we return to in-person engagements.
I plan to continue to ensure that APPA focuses on the critically important areas of resilience and R&D, which go hand in hand. We have a robust mutual aid program, and I look forward to advancing it from a perspective of resilience. It will be important for us as an industry to agree on what resilience means and to better understand what it looks like — from preparing for events all the way through responding to them. A third area that we want to expand upon is security — both physical and cyber. Security threats, both from the cyber side as well as domestic terrorism, are unfortunately very real. When we understand the threats to our sector, then we can provide valuable insight to members to make risk-based decisions and take actions to protect their systems. Partnerships in the Beltway and across the industry in this space are critically important.
Given your experience with the DOE, how can public power work best with federal agencies?
APPA works very closely now with the federal government, both on the executive side and on the congressional side. That said, we can always get better. Sometimes the federal government tends to tap the same utilities over and over again, whether in testing pilot programs or even to just discuss policy issues. I would like to see APPA continue to have a robust voice at that table and, for those public power utilities that want to partner with the federal government in a more expansive way, to enable them that opportunity to do so. This isn't just so the same utilities aren't always being tapped, but so that we have a more diverse view when the federal government is making decisions that affect our industry.
Are there opportunities that stem from the public power model?
Public power has an incredible opportunity because they are forms of government — units of state and local government. How they're formed may look different, but fundamentally, at their hearts, they are governmental entities. That means our members tend to have a very close working relationship with the officials in the footprint in which they are operating. That ability to bring together public policy with the resilience of the grid means being able to make risk-informed, smart decisions on behalf of their states or communities. That is incredibly powerful and should not be underestimated. Those relationships are critically important, and public power has a strong foothold in that area.
When it comes to deploying new technology in their operations, what priorities do public power utilities need to be considering?
Any utility knows its system better than I can speak about it, but a risk-based approach should be utilized whenever a utility is deploying a new technology. Holistically, that means first understanding what the problem is that you're seeking to solve, and then second, how this tool or technology will mitigate that problem. And then third, before you deploy any technology in your system, vetting it in a simulated environment to understand the architecture of what will happen if deployed in your system's footprint. That should hopefully seek to avoid that "red shiny ball syndrome," where people buy a bunch of different technologies and perhaps layer them, but don't really understand whether that technology will fix that issue.
What are you looking forward to discussing with our members?
I'm looking forward to going to our conferences and meeting the members and exchanging ideas. I love to learn from our members, because no two utilities or states are the same. While my last two experiences have been with very large organizations, I would like to better understand what are the restraints/constraints that are impacting members of all sizes and what APPA can do to help or what additional value we can provide.
I am not someone who thinks I have all the answers. Listening is a very important part of the job. From there, we can work together to solve problems, whatever they may be.