Public power utilities face an uncertain future — and plentiful opportunities to use new technologies, to innovate, and lead their communities through change. We asked a select group of utility executives recognized as outstanding public power leaders in 2021 for their predictions on public power's readiness for the future, what innovations they are intrigued by, and what opportunities utility leaders should be taking advantage of to prepare for change.
The interviewees will be recognized with the James D. Donovan Individual Achievement Award or the Mark Crisson Leadership and Managerial Excellence Award at the American Public Power Association's National Conference in June.
Interviewees include:
Michelle Bertolino, utility director, Roseville Electric Utility, Roseville, California
2021 James D. Donovan Individual Achievement Award winner
Mark Chesney, CEO/general manager, Kansas Power Pool, Wichita, Kansas
2021 James D. Donovan Individual Achievement Award winner
Jeff Feldt, general manager, Kaukauna Utilities, Kaukauna, Wisconsin
2021 Mark Crisson Leadership and Managerial Excellence Award winner
William Johnson, general manager, Kansas City Board of Public Utilities, Kansas City, Kansas
2021 Mark Crisson Leadership and Managerial Excellence Award winner
Jack Kegel, CEO, Minnesota Municipal Utilities Association, Plymouth, Minnesota
2021 James D. Donovan Individual Achievement Award winner
Paul McElroy, former interim CEO, JEA, Jacksonville, Florida
2021 Mark Crisson Leadership and Managerial Excellence Award winner
---
The James D. Donovan Individual Achievement Award recognizes people who have made substantial contributions to the electric utility industry, with a special commitment to public power.
The Mark Crisson Leadership and Managerial Excellence Award recognizes managers at a utility, joint action agency, or state or regional association who steer their organizations to new levels of excellence, lead by example, and inspire staff to do better.
---
How ready are public power utilities for the future?
Bertolino: Public power utilities are ready for the future. We have a long history of forward thinking, planning, and supporting each other, which provides us with tremendous resiliency and reliability. I know we will continue that tradition as long as we look to the future with open minds and focus on our core responsibility, to safely deliver reliable electricity.
Feldt: Public power utilities are ideally situated to adapt and thrive in a changing and technological-driven industry, as we are locally controlled and exist to serve the needs of our customers and communities. This sets us apart from our competitors and allows us to implement a clear and concise strategic direction to the overall benefit of our stakeholders.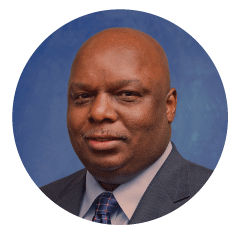 Johnson: Like the rest of the electric utility industry, public power will continue to take the necessary steps to address the ever-changing energy requirements of the future. To that end, public power must completely embrace the fact that the industry will continue to change as customers will want to seek alternative ways of receiving energy, either from traditional energy resources, renewables, or through partial connection and self-generation. Some public power utilities will do quite well with offering alternative energy sources, while others will slightly lag close behind. Public power should always strive to be the utility of choice in their communities and focus on delivering best-in-class customer service.
McElroy: Public power has the moral and ethical high ground to lead in the future. We exist for the public good and earn customer loyalty through passionate public service.
Kegel: After 33 years of working in public power and 43 years of involvement in the industry, I have always been impressed at how well public power has adapted to the constant change and evolution that has characterized the industry. I'm confident that public power will continue to meet the challenges that lie ahead.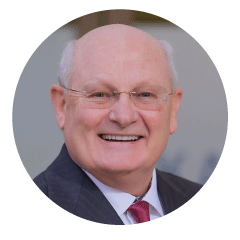 Chesney: It is absolutely crucial for utilities — in particular small utilities that I have had the good fortune of working with — to have an alignment mentality. We need to be aligned with one another. If it is not through joint action, it simply must be through some alternate form of collaboration. If utilities tend to isolate themselves [and] keep their needs, planning and solutions to themselves, I think they do not have a bright future. This is not the electric industry of the year 2000, or even 10 years ago. One of the sentiments that hits me every time we physically gather together in our meetings and conferences is that we are each part of something very big. We are big enough to have big ideas and yet small enough to effectively share our resources and best practices with one another.
Is there an innovative utility project that you are interested in?
Kegel: As we move away from fossil fuel generation toward intermittent renewables, storage will play an increasingly important role in maintaining system stability. Utilities should be investing in storage, learning how to incorporate it into their operations, and building a knowledge base and foundation for major investments in storage later in the decade.
Bertolino: Although some may not consider microgrids innovative, they have my attention right now. This past year, both Texas and California had major electricity grid emergencies. Our job today is to do all that we can to prevent and/or mitigate future energy shortages and grid failures. I believe that one of the solutions we need to strongly consider is microgrids. While microgrids already exist in many places, utility-driven microgrids can strengthen our systems and build greater utility resiliency during extreme weather, wildfires, or other events. Microgrids might also change distribution system planning and design. While they might reduce energy sales and impact our bottom line, we need to do everything we can to sustain system and community resiliency and reliability.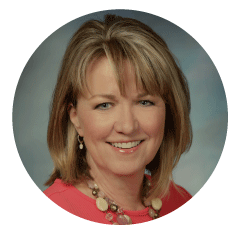 Chesney: More and more utility executives, including me, are fascinated with the ramifications of electrification. Many utilities — particularly smaller ones — seem to feel a bit self-conscious about embracing this technology to the point of promotion. Electric loads are flat. Utilities should see [electrification] as a source of growth and revenue. And besides that, retail customers deserve to view their utility as energy experts and as a valued source of technical competence. If utilities don't take that position, they risk allowing third parties to get in between the utility and the customer's top-of-mind thinking.
Johnson: [What] always catches my attention is how best to compile enough data analytics to effectively measure our overall utility performance and become nimble enough to adjust to ongoing changes when needed. Having better analytics should provide better protection against potential threats or barriers that might impact utility operations. As data scientists continue to develop more stable and mature software, utility executives will be able to better forecast the short- and long-term needs of the utility.
Feldt: For me, it's all about battery storage and all the applications, known and unknown, that will come with it. I encourage public power leaders to engage and challenge their employees to gain a better understanding of the technology and how it can be used to the benefit of their stakeholders.
What's the biggest opportunity public power has at this moment?
Feldt: In this age of 24/7 communication, there is an opportunity for public power to really connect with their customer base by providing responsive, consistent, and reliable customer-facing communications. It's really a simple concept when you think about it: Treat customers the way you want to be treated in this fast-paced and instant-communication world. With that comes the opportunity for engaging, educational content around the multiple benefits of a public power utility, the impressive reliability factors, the importance of sustainable energy resources, and more. These pieces are an excellent opportunity to strengthen your brand, build customer loyalty, and set the benchmark as a highly effective organization that all stakeholders turn to for reliable and factual information.
Chesney: Utilities must recognize that grid technologies will eventually achieve cost parity with established economic utility models. When that happens, customers will take the providing or securing of energy into their own hands, and the industry will have changed forever. Utilities should dust off their strategic plans and perhaps broaden their research and discussions.
Johnson: Public power has a tremendous opportunity to continue to play a huge role in improving lives in the communities we serve. In partnering with city and county governments, we can continue to help deliver sound economic development results to our community. Citizens and the businesses we serve will benefit from a community that is not only growing but also bringing in a rich, diverse mixture of new businesses and residents. We also have an opportunity to help develop and shape the minds of the next generation. It will become vitally important to invest in workforce training as well as connect with students early on to educate them about the utility industry and the [variety of] opportunities in our professional- and skilled-level positions.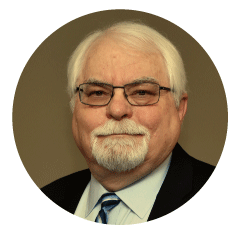 Kegel: The two keys to combating climate change will be, first, to decarbonize electric generation and, second, to electrify as much of the economy as possible. Our greatest challenge over the next 10 years will be to provide reliable service with a grid that is increasingly reliant on intermittent wind and solar. Success on that front will enable us to move on to the second key. The opportunities for electric utilities in decarbonizing the economy will be enormous.
Bertolino: Focus on our core services and continue to do what we do well — improve our communities' quality of life by delivering safe, reliable, affordable electricity services — and embrace new ways of doing things. This includes new technology, work environments, and customer engagement.   
What's one thing utilities should be doing now to underscore success in five years?
Johnson: Investing in technology and finding ways to modernize the electric grid. Utilities must work to help consumers answer ongoing questions surrounding renewable energy. We need to continue to work with state and local officials and regulators as partners to determine what our energy future needs to include. Building a sustainable bridge to the future will help to ensure that our strategic plans capture the best possible forward-looking ideas to meet our customer needs of tomorrow.
Kegel: Utilities should be planning now to have the infrastructure in place to be operating in a more complex environment, with decentralized power supply relying on intermittent resources, power flowing both ways on the distribution system, and customers demanding new and more individualized products.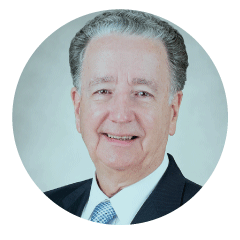 Chesney: Seriously reconsider standard liquidity planning and practices. My agency, as with virtually all utilities in the Southwest Power Pool, suffered through an utterly unbelievable winter storm in February. Market natural gas prices increased every day for five days until they reached nearly 200 times normal. My utility's cost for natural gas in six or seven days was 33% greater than all of the year 2020. No one could have rationally predicted this. Our strategies should be steady and sustained. Nowadays, events of a single day can mean ratings downgrades. Also, they can portend massive long-term borrowing — or worse!
Bertolino: Invest in our current and future workforce. Our continued success relies on an engaged, innovative, diverse, and motivated workforce. The utility workforce of the future will be different than the workforce of today and yesterday, which will make us even better than we are today. We must embrace this and adapt and evolve how we work together as well as how we recruit and retain our staff. This will require that we plan, develop, and implement core comprehensive workforce initiatives, similar to how we plan and maintain our utility systems, that embrace our differences and encourage new ideas and ways of doing things.  
Feldt: Ensure that your employees are valued and provided the tools and resources necessary to be successful, including training and educational opportunities that are mutually beneficial. These are the future leaders of tomorrow, so properly preparing them today will ensure that the organization continues to move forward to higher levels of success and achievement.
McElroy: Obsess over exceeding customer expectations — [for] all customers, not just those with means or who are tech savvy. Prioritize the public power workforce of the future — leverage the opportunity with socially minded millennials; they will make extraordinary public servants engaged in delivering on the vision of public power. Focus on the financial health of the public power model, which may be strengthened by emerging changes to federal environmental and tax policies. Achieving further operating scale will become an existential requirement for future success, so now is the time to build the skills necessary to successfully engage in partnerships, strategic alliances, and contracting. For all the reasons above and more, it is critical all of us within the public power space make a major commitment to the continued success of APPA.