In a recent Q&A with Public Power Current, Kristi Northcutt, detailed her priorities as the new City Administrator for Lindsborg, Kansas, which include dedicating time to get to know her team, city council members, and the mayor, as well as working hard to get to know community partners.
In late 2021, Lindsborg Mayor Becky Anderson and City Council members announced the appointment of Northcutt to be Lindsborg's next City Administrator. The appointment was effective December 22, 2021. Northcutt succeeded longtime City Administrator Greg DuMars.
Northcutt's career includes extensive experience in community management for the past eight years. She served as Senior Director of Community Relations for Anthem, Ariz., a master planned community with 29,000 residents north of Phoenix.
She has also previously served as Marketing Communications Coordinator at K-State Olathe, Public Relations Coordinator for Salina Public Library in Salina, Kansas, and Director for Development and Alumni Programs at Bethany College in Lindsborg.
"The transition into this role has been smooth, thanks largely in part to the excellent work of my predecessor over the last 22 years to ensure that Lindsborg is in a strong position," Northcutt said.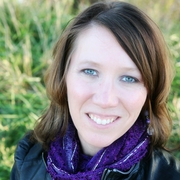 "The team of city employees is highly talented, committed, cohesive, and the hardest working group that I've had the pleasure to manage, and they have been very supportive and welcoming. The processes in place within City Hall are like well-oiled machines, so the learning curve has been smooth," she said.
"I grew up in Kansas and attended Bethany College in Lindsborg, so it was more like a homecoming. Many of the people in the area I already know, and I am familiar with much of the city's history already, which has made things a lot easier."
She said that reacclimating to a small town after being in the Phoenix, Ariz., metro the last seven years "wasn't as challenging as I expected -- though we are having to readjust to the weather, specifically snow, wind, and humidity."
When asked what her priorities have been as city administrator, Northcutt said that she has dedicated time "to really get to know my team, city council members, and mayor -- their work styles, priorities and goals, and dreams for the community. I have worked hard to get to know community partners and to be present at association meetings of which the city is a part, as well."
She noted that the budget cycle "came quickly, so I have been soaking up information on municipal finance/mill levies, planned capital projects, and the revenue neutral process to prepare and present the best budget possible to our council and community."
Northcutt detailed what a typical day is like for her in terms of her responsibilities as city administrator.
She noted that she has a lot of daily meetings and meets with the mayor weekly. Northcutt also will usually meet with a community partner, such as hospitals or colleges, weekly.
"There are many emails to respond to, items to review and approve from department directors, and I try to get out of the office each day to take a drive/walk to see our facilities and projects, identify any areas of concern, and engage with the public," she noted.
"Preparing the agenda and packets for council meetings is a non-stop cycle, as well. We're either gearing up for a meeting or performing follow-up items from one that just finished. I love that every day has routine components, but there also is always room for improvisation based on that day's needs."
Northcutt Also Serves As Kansas Municipal Energy Agency Board Member
Along with her role as City Administrator, Northcutt also serves as a board member of the Kansas Municipal Energy Agency (KMEA).
"Monthly, our Energy Management Project Board meets, which includes ten members cities, and then the larger KMEA board includes all 80-plus member cities and meets twice a year. We typically review and discuss the various power supply and energy management projects, system operations, the budget (annually), price projections, and training/professional development opportunities," she said.
"I have enjoyed the chance to engage with other member cities and connect with my counterparts whom I otherwise might not yet have met."
Long-Term Goals
"We are poised to see tremendous (yet sustainable) growth in Lindsborg," Northcutt said when asked to detail her long-term goals as City Administrator.
"A new housing development is underway, and a new state-of-the-art childcare center is opening this summer, which is just the beginning," she said.
"We see a new Recreation Center on the horizon, and the continued invigoration of our downtown retail and commercial district. Our reputation thrives on tourism and small-town charm and hospitality, so the projects we pursue are three-pronged -- serving our current residents, enticing future residents, and welcoming visitors," she noted.
"Working with our community partners, I hope to see continuation of excellence and the growth of our hospital and overall medical services, increased enrollment for our childcare center, school district, and college and more development of median-income housing so that our community members can make Lindsborg home no matter their age or stage in life."
Noting her experience in parks and recreation, she said she has "lots of ideas about how to enhance and grow these areas to meet the needs and desires of our growing, multi-generational community. Of course, all of this must be achieved in fiscally responsible ways while continuing to build a healthy reserve and maintaining a high quality of life for all those we serve."
Northcutt's goal is to retire as City Administrator, "which means that I have about twenty years to dig in and truly make a difference, and I look forward to all there is to come."
Lindsborg's Public Works Department offers services to city residents in the following areas: electric, streets, water, wastewater, floodplain and building permits inspections.
The city of Lindsborg is a member of the American Public Power Association.