Sponsored content
For years, Pascoag Utility District wrestled with aging and fragmented software systems for billing and customer care. Today, by converting to National Information Solutions Cooperative's (NISC) enterprise software, the utility is running much more efficiently and communicating effectively with customers. After one year with NISC, they increased their credit card payments by 42 percent, while reducing their customer disconnects by an impressive 34 percent. All possible because Pascoag is leveraging technology to integrate their data and functions.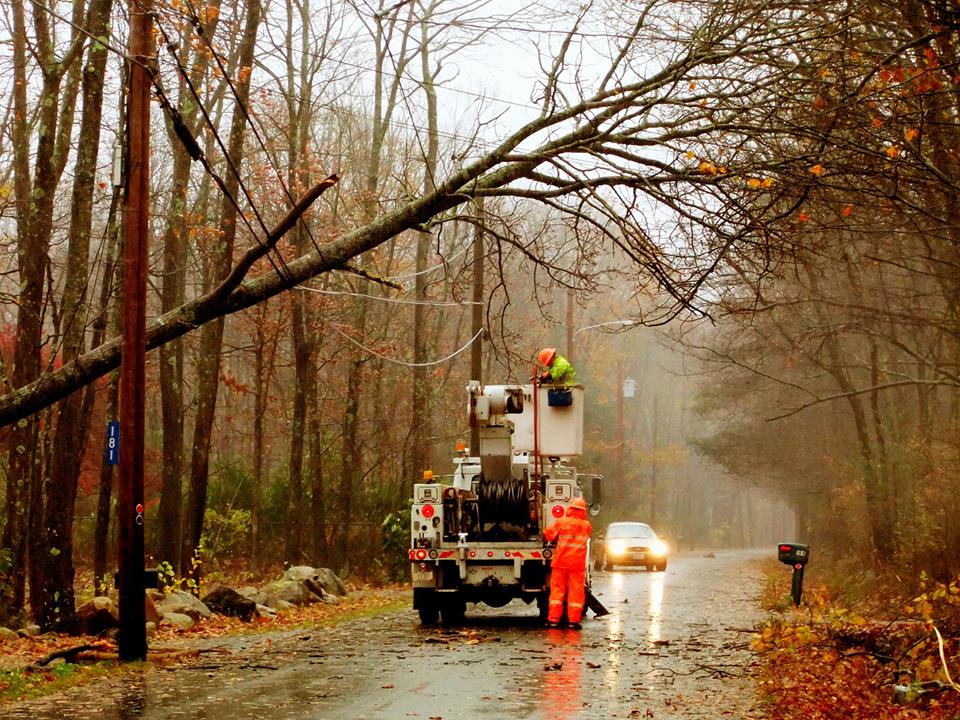 Pascoag Utility District is a public power district in northwestern Rhode Island. The utility provides service to about 5,000 electric customers and 1,200 water customers.
Pascoag's General Manager, Mike Kirkwood, said that their old software systems were cumbersome, and staff had to perform all kinds of gyrations to make them work. That was frustrating and kept them from being able to deliver optimal customer service.
Pascoag staff confirmed that the previous software systems made it time consuming to complete daily billing and other administrative tasks. It was also difficult to gather data to communicate with customers.
In early 2013, the utility initiated an effort to replace the various systems with a single, integrated software solution that would allow customers easy access to their accounts online, allowing them to pay bills, track their electric and water usage, and stay informed about interruptions in services.
Desarae Dolan, Pascoag's supervisor of administration, said that after considering a half-dozen potential service providers, the utility zeroed in on the flexible, integrated package offered by NISC, a member-owned information technology company.
Three-in-one solution
The partnership with NISC provides a user-friendly platform that can perform several tasks including accounting, customer care, and operations support. NISC's solutions are helping improve customers' experience interacting with the utility on billing, service hook-ups, and disconnects and outages.
For example, one core offering is SmartHub, which provides customers with real-time account access and two-way communication either online or via mobile devices. Customers can use the SmartHub portal to notify the utility of outages and also to view information about their utility usage. Furthermore, customers can set up recurring payments, get paperless bill statements and sign-up to receive emails or texts — via NISC's Messenger service — about planned outages or billing issues. A closely related solution is CallCapture — a comprehensive interactive voice response program that allows Pascoag to send phone messages to specific groups of customers — such as those that face disconnects if they do not pay their bills, or those in an area where electric or water service needs to be temporarily interrupted.
Dolan noted that implementation of SmartHub, Messenger and CallCapture has resulted in improved and quicker bill collection as well as a big drop in the number of disconnects. Customers have come to expect a high level of customer service and now we can meet those expectations.
Enhancing for the future
Pascoag is currently expanding their NISC enterprise solutions by implementing MapWise Mapping and Outage Management solutions. MapWise Mapping is an intelligent mapping solution that will help Pascoag eliminate paper maps and visualize distribution system data to identify relationships and trending.
Paired with Outage Management, Pascoag will have the ability to quickly and efficiently respond to both minor and severe outages. Pascoag will be able to also leverage NISC's SmartHub Messenger solution to enable and manage outage notifications by communicating with consumers based on their preferred channels, including text messages, emails, letters, push notifications and phone calls.
Kirkwood said that the integrated solutions are making customer interactions easier and more productive, and as a result customer satisfaction has been on the rise. Customer service call volumes are down, billing is more efficient and with the new solutions, outage management will be optimized.
Before NISC, Pascoag was paying a considerable cost for bad service that frustrated customers and staff, Kirkwood said. With NISC services, costs have not greatly increased, but the positive results definitely have, he added.
To learn more about NISC enterprise software solutions, visit NISC's website at www.NISC.coop.