In July 2017, Kelly Speakes-Backman became the first CEO of the Energy Storage Association. Before that, she was the senior vice president of policy and research at the Alliance to Save Energy and served as a commissioner at the Maryland Public Service Commission.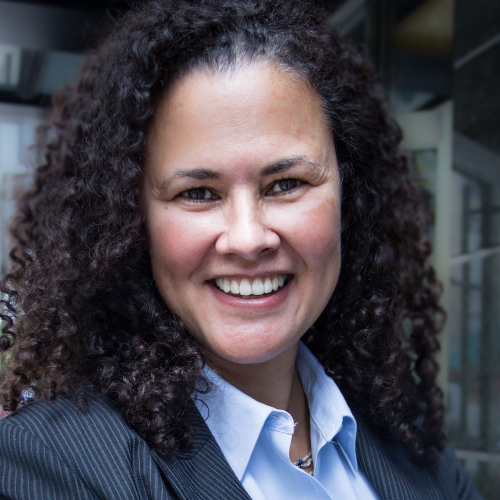 What are your priorities as CEO of the Energy Storage Association?
This is such an exciting time to be a part of the conversation around storage and how it can help the grid become more efficient, cost-effective, sustainable, and resilient. I'm exuberant about it.
It's pretty clear to me that the storage industry is going through unparalleled growth. We are looking for 35 gigawatts by 2025. That vision was set out well before I got here. A report that we expect to issue later this year will detail how we'll achieve that 35 GW by 2025 [the report was subsequently issued in early November, access it here]. That is, first and foremost, our North Star for priorities for the energy storage industry as a whole.
My other priorities as CEO are to figure out how we play in the overall energy markets; to figure out what our role is in effecting that cleaner, more modern, more flexible grid; and to work with our members to lay out this clear and actionable path that's going to get us to that 35 GW.
What benefits could a public power community derive from the use of energy storage technology?
Of course, there's the big money savings and being able to integrate more sustainable energy, if that should be the local community's desire.
But there's also a need for resiliency. Communities have an increasing need to ensure that there are islands of refuge in the cases of external forces or any major outage events. They must be able to have storage distributed across the grid in the local public power community.
The Department of Energy's [August 2017] staff report talked about highlighting the importance of energy storage, not just for regular operations but also for resiliency of the grid. That's going to be a big play for public power utilities.
Is there an ideal approach for states to remove barriers to the deployment of energy storage?
There are a number of approaches to take, and it depends on the jurisdiction. Because storage is new to so many of these jurisdictions, we're learning what's the best path for each state. California is setting up the target of 1.3 GW — that is pretty amazing; we were happy with that. We're also happy with procurement targets. We're not saying that there has to be a specific mandate in every state. We're not going for a one-size-fits-all for every state.
What we're going for is encouraging the deciding bodies to include [energy storage] in the analysis. Whether that is participating in restructured markets with storage targets or including storage in integrated resource planning, we're for a fair and open apples-to-apples comparison of what value storage can bring overall. And may the best resource win.
Do you expect to see energy storage chosen over traditional transmission and distribution investments (as Arizona Public Service recently did) more frequently in the years ahead?
We certainly hope to see it. Storage can offset or defer costly transmission upgrades, while at the same time providing value on the shorter-term markets like regulation, ramping, etc. You're getting multiple values from a singular response to a need, so I can see non-transmission alternatives being critical to future grid planning and modernization. Technology and markets are changing rapidly, and as planning is a long-term [proposition], you've got to be nimble and able to react quickly to the technologies that are coming on.