Florida public power utility Keys Energy Services (KEYS) is sending 60 power transformers to Houma, Louisiana, to assist Terrebonne Parish Consolidated Government Utilities with post-Hurricane Ida power restoration.
On Tuesday, September 14, KEYS crews loaded the power transformers onto a semi-trailer truck that will deliver the equipment to Houma, La.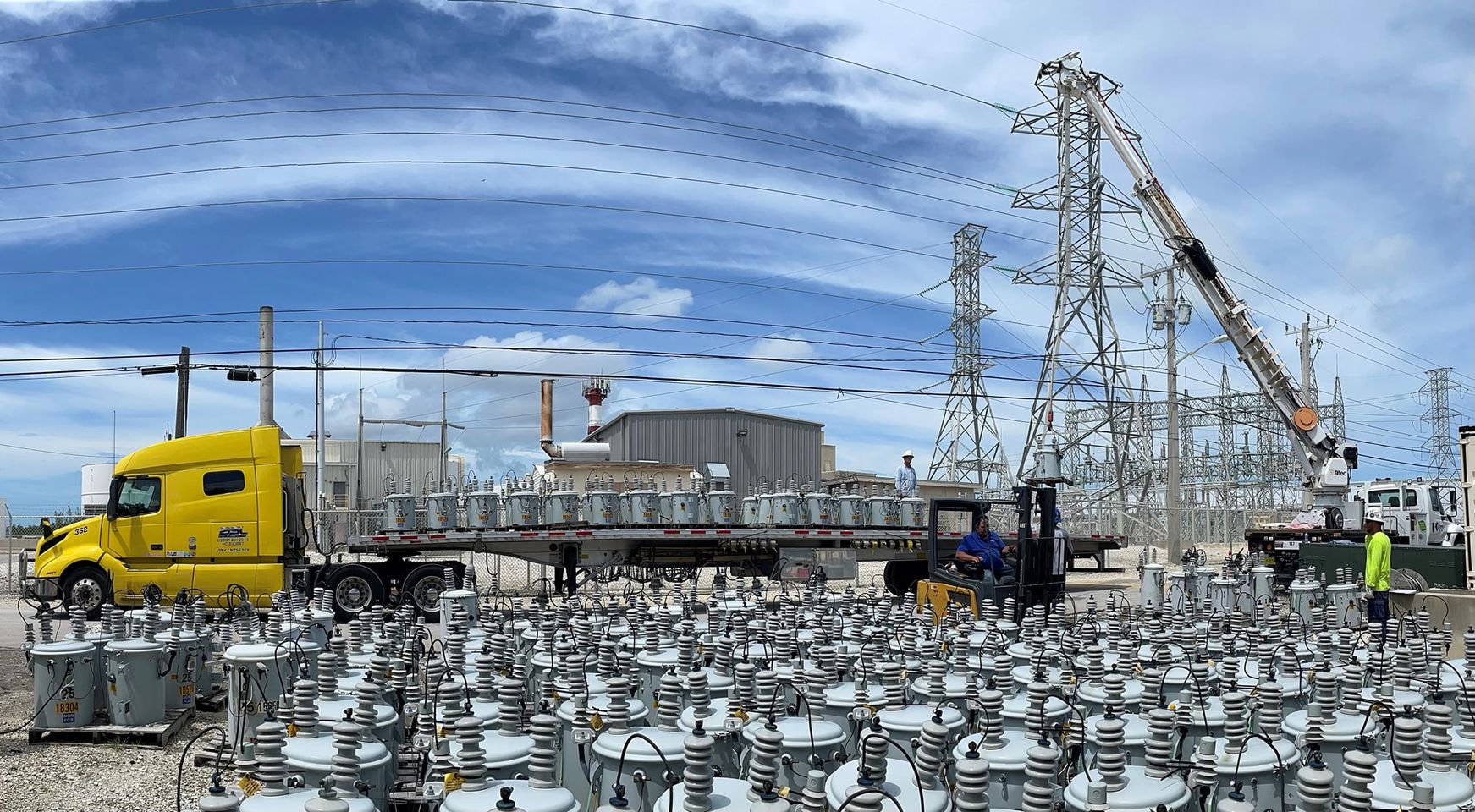 "At KEYS we are well aware of the challenges utilities face in restoring power after a major weather event," said KEYS' General Manager and CEO Lynne Tejeda.
"While boots on the ground do the physical work of restoring power, equipment shortages can adversely impact their progress. KEYS was not called on to assist with post-Hurricane Ida restoration efforts, but the shipment of these transformers will assist restoration efforts and help to light the path to recovery for our fellow citizens" in the Gulf Coast, she said.
"Florida public power, and particularly Keys Energy, has been impacted time and time again from hurricanes," said Amy Zubaly, Executive Director of the Florida Municipal Electric Association.
"We understand the importance of not just relying on mutual aid crews for help with restoration but the need for materials and supplies beyond what we normally have on hand. We're proud to be able to help another public power in need however we can," she said. 
Meanwhile, Louisiana public power Lafayette Utilities System (LUS) on Sept. 15 reported even with rain the last several days, LUS and hundreds of mutual aid linemen have been able to restore 90% of the power in Houma two weeks after Hurricane Ida made landfall.
In a Facebook post, LUS offered special thanks to mutual aid crews from North Carolina, Florida, Georgia, Nebraska and Oklahoma:
City of Tallahassee, Fla.

Greeneville Utilities Commission (North Carolina)

City of Statesville, N.C.

City of High Point, N.C.

City of Wilson, N.C.

Grand River Dam Authority (Oklahoma)

Lincoln Electric System (Nebraska)

Town of Tarboro, N.C.  

Wake Forest Power, N.C.

City of Thomasville, Ga.

City of Griffin, Ga.

Calhoun, Ga.