John Hairston has been named interim administrator and CEO of the Bonneville Power Administration by Secretary of Energy Dan Brouillette. 
Hairston has served in numerous leadership roles throughout his 29 years at BPA, including as the agency's first chief administrative officer from June 2015 to September 2019. He was selected as chief operating officer last fall. 
"John has made a lasting and significant impact on the Bonneville Power Administration over the past 29 years, and I am proud to announce him as the interim Administrator," said Brouillette. "BPA is an important provider of reliable, renewable hydroelectric and clean nuclear power to the Pacific Northwest, and John's commitment to serve BPA will support the Administration's critical energy mission." 
Elliot Mainzer, who has served as administrator and CEO of BPA for the past seven years, will leave the agency at the end of August and become the new president and CEO of the California Independent System Operator.
Hairston brings a unique perspective to the job having served in multiple capacities in BPA's Power Services, regulatory and compliance positions and most recently his two front office executive posts, BPA noted.
"I'm grateful for the opportunity to lead BPA as we continue to deliver on our strategic goals and manage the challenges of the evolving energy landscape," said Hairston. "Through this transition we will continue to seek the right balance of the Northwest's diverse set of needs and interests that are associated with our operations and the role we play in the region."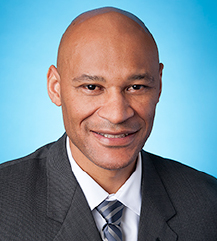 Hairston's full bio is available at this link.  
Tom McDonald, BPA executive vice president of Compliance, Audit, Risk Management and EEO will serve as acting COO during Hairston's stint as interim administrator and CEO. McDonald has served in his current capacity since October 2017.  
McDonald has more than 20 years of experience leading and managing complex and highly-regulated compliance and governance programs.
With McDonald serving as the acting COO, Chief Compliance Officer Christopher Frost will move into the role of acting executive vice president of Compliance, Audit, Risk Management and EEO.
Frost joined BPA in 2007 as a supply systems analyst in the Procurement and Property Policy office. He became the agency records officer in 2010 in the Governance and Internal Controls organization, then Information Governance supervisor in 2015. Frost has served as Chief Compliance Officer since 2018.
Hairston and McDonald will work alongside BPA Deputy Administrator Dan James and Chief Administrative Officer Robin Furrer, "rounding out a BPA senior executive team that is ready to ensure leadership continuity and the continued provision of world class and reliable products and services to our customers," BPA said.
"I could not be more proud and confident to pass the baton to such a capable team of proven leaders," said Mainzer. "Combined with the other members of our strong leadership team, our highly-skilled workforce and the support of our customers, congressional delegation and other constituents, BPA is well-prepared to weather the COVID-19 pandemic and build on our strategic plan and accomplishments over the past few years."
 All of the executives assuming interim roles will start those positions on Sept. 1.