The Indiana Municipal Power Agency (IMPA) Board of Commissioners recently announced the selection of Jack Alvey as IMPA's new President and CEO. Alvey will assume the role next month following the retirement of Raj Rao.
Alvey joined IMPA in 1992 as a combustion turbine operator/technician. Currently, Alvey is IMPA's Executive Vice President and Chief Operating Officer overseeing IMPA's generation operations, transmission joint ownership, electrical facilities, construction, safety, and environmental and reliability compliance.
During his tenure, he has played a key role in IMPA's involvement in numerous generation projects, including the Prairie State Energy Campus, Trimble County Unit 2, IMPA's Combustion Turbines in Anderson, Richmond, and Indianapolis, as well as spearheaded the development of over 40 solar parks in member communities across the state through IMPA's growing solar program.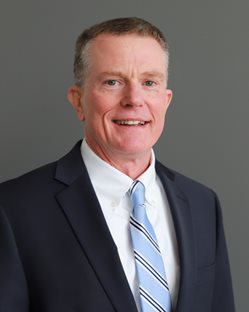 Alvey is a native of Richmond, Indiana, one of IMPA's founding member communities.
Alvey's first day as CEO will be April 6, 2022. 
Rao announced his retirement in October 2021 after 38 years with the agency, 35 of those years serving as President. He first joined IMPA in 1983 as its Director of Engineering. He was named CEO of IMPA in 1986 and has helmed the agency since that time. 
Under Rao's leadership, IMPA grew from an agency serving the wholesale power supply needs of 26 member utilities to a $2 billion organization serving 61 communities today.