In June 2019, four public power leaders from utilities across the country will come together in a panel discussion at the American Public Power Association's National Conference on how to build a culture of excellence in public power. In advance of the discussion, they shared with Public Power Magazine insights on how to confront daunting challenges and be the best possible leader one can be.
FEATURING
Timothy Burke

, president & CEO, Omaha Public Power District, Nebraska




Burke has over two decades of experience in managing all areas of public power — public policy, economic development, safety and technical training, marketing, and more.

David Koster

, general manager, Holland Board of Public Works, Michigan




Koster has led his community-owned electric, water, wastewater, and broadband utility to win broad local and national recognition for excellence.

Debra Smith

, CEO/general manager, Seattle City Light, Washington




Smith is only the second woman to lead her utility in its more than 100-year history and is tasked with positioning her organization to thrive in the new energy era.

Lynne Tejeda

, general manager & CEO, Keys Energy Services, Florida




Tejeda has a track record as a business leader, with dedicated service to her utility for three decades.
Describe a memorable experience from which you've learned and grown in your public power career.
BURKE: At Omaha Public Power District, we had to make a decision about shutting down our Fort Calhoun Nuclear Generating Station, and it was not easy. Our management theme was we had to do the right thing, but do it in the right way. We had to get the senior team and board aligned around the decision process. We also had to make sure the decision aligned not only with our business objectives but also with our head, heart, and soul.         
We had the smallest nuclear plant in the American fleet. It was relatively high-cost, and we had to begin to think about how we were going to redo our generation mix. We were able to shut down the nuclear plant and begin our decommissioning process with no general rate increases for five years. It gave us the opportunity to start building our renewables portfolio.
There were 700 employees at Fort Calhoun — some were impacted right away, but we needed to keep the remaining employees engaged. And we were able to treat them really well. We just didn't give people their papers on a Friday and say, "Don't come back to work on Monday; your severance policy will be emailed to you," which often happens in the private sector. We worked for 30 days or so with those employees to transition them to what they wanted to do.
KOSTER: At Holland Board of Public Works, we went through a similar process to shut down our aging 60-megawatt coal plant as we faced stringent environmental regulations and the need to add significant capital to keep the plant viable.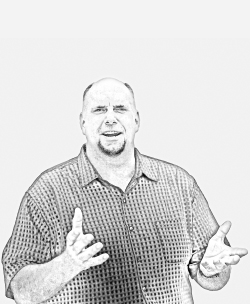 What was most fulfilling was the public process that we went through to make this decision. It was an A to Z stakeholder-driven process to envision what our electric supply portfolio was going to look like in the future. It was all part of a 40-year community energy plan with three main goals: Protect the environment, be competitive in our energy supply, and be attractive to business along the way. We built something more than a power plant — Holland Energy Park is an educational resource for our community in a setting people can enjoy.      
Early on, the direction we were heading in as a utility wasn't aligned with what everyone in the community wanted. We realized that we had to be better about our engagement. Our decisions were embraced because of the stakeholder-driven process. The way this allowed us to move forward as a community has been very gratifying for me.
As a result of Holland Energy Park, last year, we lowered rates by 6 percent. We're not seeing any rate increases over the next five years. And we've been able to build our reserves up in our electric utility so that we can actually retire debt early. Our investment will allow us to further lower rates going forward and keep us nimble. 
SMITH: The most challenging and fulfilling experience — at all three public power utilities I've worked at [Eugene Water and Power Board, Central Lincoln Peoples Utility District, and now Seattle City Light] — has been helping people embrace change.            
Right now, I've completed two of eight all-staff meetings at Seattle City Light that started yesterday and finish at the end of next week. I'm talking to our employees about change. 
Change is hard. Some people get jazzed about it and don't mind living in the ambiguity. They're excited about moving forward and change boosts their energy level. Other people really don't like change. I'm convinced that our personal response to change isn't really something we choose — some people just naturally gravitate toward it, and others don't.
When you're leading change in an organization, you're trying to be responsive, thoughtful, and kind to both groups of people. When you're successful, it's really fulfilling and feels great. However, change is not easy to navigate.
For people who don't find change, in and of itself, to be rewarding, we need to make the change relevant to them and help them understand why it's in their best interest. We need to be patient with each other so that we don't have internal friction about the speed or even the need for change. However, even as we take individuals' needs into account, we have to be really clear about expectations and timing. We have to connect people to change in ways that are meaningful and relevant.
I think all leaders in public power right now are change agents — they need to be.
TEJEDA: Every time we go through a hurricane recovery, it is by far the most fulfilling time for our utility. There's an energy that all the employees get. We are focused on a common goal.  Everyone is dedicated, fully committed to moving forward and getting every customer back in service as quickly as we can. 
It's the time where you see the most dedication, commitment, and teamwork. Hurricane Irma in 2018 is still fresh in our memory, but I recall Hurricane George back in 1998.  
It's great to work as a team with everyone pulling together. In addition, the community appreciates the utility as a whole and the individuals. That's the time where you really see hometown heroes. 
What are the most important qualities a public power leader must have?
BURKE: A leader has to be willing to shape the direction. You may get input from the board, customers, government agencies, and a number of other stakeholder groups. But you have to shape that input into direction for the future and figure out how you're going to get your organization there. You have to make the direction livable every single day and know why you're doing what you're doing.         
Collaboration and partnership building is another important leadership skill. We have to ask "How are we, as an organization, going to collaborate better to do the things we need to do to live up to the direction that we're shaping for our community?" We must look to build partnerships within and outside our organizations — labor groups, union leadership, community groups, etc., to do the right thing for the community.
Leaders must excel in delivery. We must have stamina and gut to stick with the course, even when it's tough. I've seen so many organizations that can get 80 percent of the way there, but they're not willing to do the remaining 20 percent of the really tough stuff. That's where a leader has to be willing to engage and help the team live up to its stated goals.
KOSTER: A leader must be a good communicator. Probably the most important part of that is being a good listener — whether it's listening to your community or your workforce. You have to listen to understand their interests, desires, and concerns. And you have to be able to convey information to your city leaders and your community to let them know you've got a good handle on what they need and will bring them outstanding quality of services.    
You have to have a passion for service to your community and to your employees. I love that when I talk to my staff and ask what brought them to Holland BPW, they say it's the ability to impact the community from a quality of life and economic development standpoint. This passion for community service pervades the entire organization.
Leaders must have an unwavering desire for continuous improvement. You have to be able to assess the opportunities, measure what's important, and continually set the bar a little bit higher. You always have to do a little bit more to bring an excellent quality of service to the community.
SMITH: Leaders must have a vision that is inclusive and customer-focused. When I first came to public power 24 years ago, there was much discussion about the role of the public in public power. Does the board directly represent what constituents want or make decisions in the best interest of constituents? And sometimes having your customers' best interests at heart meant having a long-term view — like investing in renewables and energy efficiency — that didn't translate to low rates right away.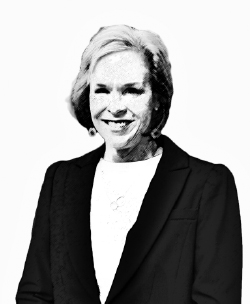 Today, I don't think we have the luxury of separating customers and policymakers. Customers are much more energy savvy and know what they want. I've got Google, Microsoft, and Amazon as customers here in Seattle — if I don't meet their needs and provide products and services in the way they choose, someone else will. 
Leaders must focus on the end and not get stuck on the means. Personally, I'm an eyes-on-the-horizon kind of person. I'm able to find a place where I'm going, and then I'm pretty flexible in terms of how I get there. I'm inclusive — I've talked to a ton of people in my first six months at Seattle City Light to test my assumptions, gather information, and hear from customers, employees, and stakeholders. 
In public power, leaders must be empathetic and really connected to employees. We all know that we're competing for a limited job market, and public power usually isn't able to compete financially. So, it's important that we talk to employees and understand what they want and need. We must talk to them in their language. Leaders right now are mostly baby boomers or Gen Xers. But we have to be listening to millennials and Nexters or we won't attract them to the workforce.
TEJEDA: Leaders must empower the teams they work with. In any utility, there is such a diversity of tasks. You need to have a strong finance team, strong customer service team, strong engineering team, and a strong field force. As a leader, you can't do everything or even know enough about all the different areas needed to make the utility run well. You need a great team, and you have to stand back and let them do their work.
You can't micromanage. You have to ask the right questions and know when to push, but at the end of the day, you have to believe in your team and give them the ability to do their jobs. You have to trust and empower.
Where do you anticipate we'll see the greatest change in our industry in the next five years?
BURKE: The change will be in how we are integrated with our customers. Historically, I think we've seen ourselves being the deliverer of services to our customers. I see our future role as far more integrative — on the commercial, industrial, and residential sides. We may build partnerships with other providers.         
While the integration may be about energy and reliability, it will also be about embracing our customers and integrating their needs, desires, and wants into how we serve them. This integration is going to have to happen faster than we all think.
For example, several OPPD customers really wanted to have 100 percent renewable energy. One of them was Facebook, which has a large data center in our territory. We created a rate structure that allowed the customer to build or buy 100 percent of its energy requirements through renewable energy, and we would give it market pricing (and meet our needs through fixed cost recovery). It became one of the most creative and productive green rates in the nation and has driven a lot of other conversations.   
We're working with customers that have their own necessary backup generation, but we may take advantage of opportunities to sell that capacity and energy into the market when it isn't being used.
OPPD also goes into new buildings to recommission them from an energy perspective. And we can save those companies 30 percent on energy, and sometimes even water, by just going in and making sure systems are talking to each other and reoptimizing. And we partner with private contractors and local engineers to implement these projects for our customers.
KOSTER: We are seeing continuous change in the relationships with our customers. They want more say about the portfolio of resources supplying their energy. We must continue to establish ourselves as trusted energy advisors to our customers to help them find solutions.
We've been service providers for years, but we need to think about how to be solution providers — sometimes, that means that we're going to have more of a direct relationship with our customers. We have to walk side by side with them and find ways to add value, even if we're not playing the same role we were in the past. 
There may be opportunities and partnerships as distributed energy resources become more important to our customers in satisfying some of their goals. Maybe we as utilities can play a role in being an operator or even an owner of distributed resources to help customers reach the solutions they're looking for. 
At Holland BPW, we look for opportunities to help customers overcome hurdles in reaching some of their long-term energy goals. We know that sometimes, upfront investments in energy efficiency can be tough for customers. We provide some residential customers an on-bill financing opportunity for deep home energy retrofits. We've invested over $1 million to improve the housing stock and make homes more comfortable and energy efficient throughout the Holland community. I can see us doing that with more of our commercial and industrial customers as well — providing incentives to help them overcome hurdles to becoming energy efficient.
SMITH: The biggest changes will be around technology, electrification, and the continuing changes in customer expectations.
Technology is a driver for change in itself and an enabler for other changes in the business environment. Even at Seattle City Light, we have not been quick to adopt advanced metering. But now we're at the stage where we'll put that system to work for the benefit of our customer-owners, and that's exciting. 
Electrification is another critical change — it's the bridge between continuing to aggressively encourage our customers to use energy products and services in efficient ways so they conserve resources and keeping our products and service affordable for all.
Distributed generation, smart grids, and smart cities are other big changes and, ultimately, they all change customer expectations.
TEJEDA: Our biggest threat is probably going to be distributed generation, and essentially grid defection. We're going to have customers who leave the utility for their own generation, or only use us for backup. That will cause challenges with our rates and fixed cost recovery.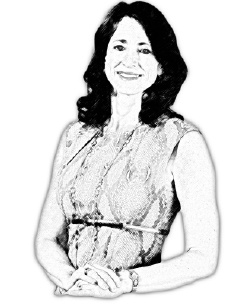 Grid defection will also cause reliability concerns. We have to make sure that we always have the right amount of capacity and that we're still able to serve those who are not 100 percent, all-requirement customers. That's going to be a big challenge for many utilities.         
In Florida, we're usually lagging behind the rest of the nation because we don't have tough state mandates on renewables. This gives us the opportunity to take a "wait and see" attitude and learn from what's happening in other states. We're very watchful as to what's happening with distributed generation and the proliferation of renewables, especially in California and a few other states. 
At Keys Energy, we tend to be conservative. We don't do a lot of research and development with ratepayers' dollars because we already have some of the highest rates in Florida. We're very cautious about how we spend money.
But we are early adopters of new technology that has proven itself. For example, we were very active early on in social media and having a digital presence. We jumped in and embraced social media because it was important for our customers to have that kind of access to us.
We had to resolve some voltage problems (because we're at the end of a radial line) and we put in dynamic VAR compensation and series capacitors. I think we're the only utility that has the series capacitors on the East Coast. That really helped us with reliability and power quality, while also increasing our import capability from 240MW up to 320MW through our transmission line.
Where does our greatest competition come from? What threats should public power leaders be alert to?
BURKE: I would say we are our own worst competitors. If we don't change our mindset about who we are, what we are, and what our role is in the communities that we serve, we will be our worst competitor. If we are not focused on providing value to our customers and stakeholders, then we hurt ourselves.
I don't worry about privatization threats. If we do what we need to do for our customer-owners, that will speak for itself. But if we get away from providing affordable, reliable, and environmentally sensitive energy, others will fill that gap quickly.     
KOSTER: Distributed energy resources may appear to be a threat, but if embraced correctly, they also represent an opportunity. You can be in a win-win situation with your customers if you help them achieve their goals. 
Another challenge is maintaining our workforce. Here in Michigan, it's very easy for a journeyman lineman to find employment without having to relocate as we have investor-owned utilities that surround our geographic area. We need to reshape our thought process on compensation and benefit levels, obviously, but also on culture. We have to look at how our public power utilities can add quality of life differentials to make us the employer of choice. If our utility is governed by a city council, it may be harder to get across that if we don't make changes in workforce development, we will suffer in the long run. But we have to make sure we don't stand in our own way.
One more threat is the level of literacy on energy issues within your community. People may not know that as community-owned enterprises, we have a responsibility to the community first. It's in our interest to make sure our customers are as knowledgeable as they can be on energy issues and on the value proposition our utility brings to the community in the long term.
SMITH: Our competition comes from the likes of Amazon and Apple, entities that have already established strong relationships and trust with customers. The recently formed Renewable Energy Buyers Alliance that brings together businesses and organizations seeking to procure renewable energy across the U.S. is a competitor. It has 200 large energy buyers and more than 150 clean energy developers and service providers as members. REBA is like the large commercial version of a community choice aggregator and could substantially change our role as utilities. In this scenario, building customer trust and connections is critical.
TEJEDA: In Key West today, I don't see specific threats, but when I look around at what's been happening in the state, there's always the possibility that another utility could be interested in a takeover. 
Competition could come from a corporation that wants to be all things to all people, like a Google or an Amazon. 
We can't ever assume that it's going to be status quo, that a municipal utility like Keys Energy will always be the service provider for this area. We have to act like there is competition and build relationships with our customers today. If we lay the foundation right, customers will want to stay with us if competition does come.
How do you build a resilient organization that stands strong in the face of all the change?
BURKE: We have an innovation team that we bring staff into so they can work on innovative concepts and ideas. That's been incredibly valuable. We've developed several new products and services. People who serve on these teams go back to their previous work with a completely different sense of ownership, capability, idea generation, and energy.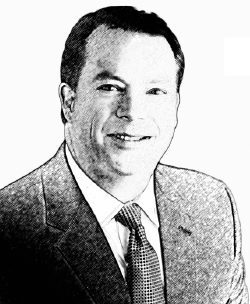 The resiliency piece of that is about cascading those behaviors and expectations down through the organization. We're engaging the unions around crew leader training. We're saying, "Here's how you live out these behaviors that we have in our leadership framework, and here's what that means to be a crew leader."
We do accelerated leadership development groups. We take about nine people in a group, immerse them in our leadership behavior framework concepts, and say, "You have executive-level potential. We really want you to explore what that means to you and how you can play at a different level in this organization." We're seeing so many positive things come out of that.      
When you train people and continually reinforce leadership development in the organization, you begin to build resiliency. You have to be able to bring people in and give them experiences, and then allow them to go out, test it, feel it, and execute it.
KOSTER: We're creating cross-functional teams to help us explore strategic opportunities and make us more resilient through innovation and process improvement. We usually have about 10-12 tactical action teams working at any given time, and none of the leaders are executives. We help team leaders develop leadership skills and work with different areas of the organization that they might not normally work with.
One team is working on battery storage technology and possible applications for the utility and our customers. Another team is looking at all of our distributed generation policies and how we might want to incentivize some of that as other resources retire and we need to supplement our portfolio.          
We're looking at our records management processes and knowledge capture — at what we can be doing differently to ensure that we have good processes in place and that we're being as efficient and effective as we can. 
We're looking at our infrastructure all the time. Having a capital plan focused on the best return in terms of the added reliability and resiliency in our infrastructure is very important. We came up with an asset ranking system so we could look at the risk and consequences of failure of any one of our assets — electric, water, wastewater, and broadband. It helps us evaluate where we can invest to reduce some of those risks in the organization. It makes us stronger, and reliability is the No. 1 attribute that our customers value us for.
SMITH: Utilities focus a great deal on emergency preparedness. To withstand the threat of natural disasters, you have to build flexibility into your infrastructure — like a substation with flexible busing. In Japan, building foundations are laid to withstand earthquakes. Each piece of the foundation is moveable and flexible, not one large piece of concrete that can't withstand the movement in the earth. That same principle holds true here, in any aspect of our business.
To withstand competition, we have to be more flexible. We have to be willing to fail fast and fail forward. We have to be willing to make mistakes and learn from them. We need to be faster, and that's hard for public power in many ways. We typically don't want to be the cutting edge, but we want to be fast followers, and we want to be prepared so that when the switch flips, we're there. But we can't wait, because I guarantee you Amazon is not waiting.
TEJEDA: Resilience comes down to the people. It would be easy to say that you need the money to throw at projects, but at the end of the day, it's always the people who are going to conceive the projects and turn them into reality. Our employees make our utility what it is. 
No matter how much money you have in your budget, you're not going to go anywhere if you don't have people who care, who have dreams and ideas, and who take time to think about the future of the utility.
How do you attract and retain the right people, build a strong team, and develop a culture of excellence?
BURKE: Culture can be fuzzy. When I did my first 60-day walk around at OPPD, I asked staff what our core values were. There were 26 core values that were identified! We now have three core values: passion to serve, honor our communities, and care for each other.
We broke culture down into behaviors. We laid out clear behaviors we need to make sure we have the best leaders doing the best work. And now we've cascaded that down to all supervisory and management levels. We're creating behavior expectations, even for first-line employees. We're providing clarity on how those behaviors connect to our mission, vision, and values.
We're transparent around things we're going to do in our organization. We do virtual town halls, and I follow those up with 16 face-to-face meetings at all of our sites every quarter. 
We've increased the diversity in our senior team to drive different thoughts, concepts, and ideas. Our senior team is also required to do roundtables within and outside their business units. So my vice president of human resources will go and do a roundtable at our power plants or transmission centers. And senior staff also are required to do safety observations. There's just so much interaction in those kinds of situations, and it builds trust and knowledge. Many times, our senior team brings back early issues or concerns that can be resolved quickly before they escalate.
We had this massive flooding in Nebraska recently, and everyone on staff pitched in to help. We took accountants and mailroom folks away to fill sandbags. People worked evenings and weekends. I am now sending 1,800 letters, to each employee and their significant other, to say "Thanks for letting us take your loved one away from you to protect assets that are critical to our customers." And it's that kind of intentional leadership that builds trust and empathy.
We are building a culture of trust, encouraging staff to own and drive culture initiatives, and measuring it all through engagement surveys. 
KOSTER: Culture is hard to define, but it's what somebody can come in and observe about how your employees treat each other, how they go about their work, and how they interact with customers. So, we better translated the core values in our strategic plan into behaviors.
Two years ago, we made a shift in our performance review process, starting with the senior leadership and down to first-line management now. All of our performance reviews are centered around the specific behaviors that we're looking for as they represent the core value of our organization. Managers work with their direct reports to clearly identify expected behaviors. We have a cross-functional culture team that conducts employee engagement surveys and identifies initiatives to work on.
Every area of our organization has internal customers. We serve each other in different ways and have needs and expectations of other departments. So, we conducted an internal customer satisfaction survey and asked for feedback on things that could be improved. We set customer improvement goals for each area. 
Our HR manager, Jon Hofman, brought us a concept called interest-based bargaining. We had been through a number of negotiations with our unions, which had been more of the traditional bargaining, where very offensive terms get pushed across the table and equally offensive reactions to those terms get pushed back, and it's not the most collaborative environment. We totally revamped that into the interest-based bargaining — instead of sitting across the table, we now sat every other individual around the table. There was no "caucusing." Instead of talking about demands, we talked about issues, and each side laid out its respective interests. We found common ground and collaboratively looked for solutions. 
This takes a lot of time and investment up front, but we resolved long-standing issues and started to build trust. We practiced listening skills and understood the interests of the other side. We also have everybody in the organization go through crucial conversations training so they have the skills to have the tough conversations when necessary.
If you practice something inside the organization, that culture begins to spill over into the way you treat your external customers, which is exactly what you want. 
SMITH: We have to be more flexible about what work conditions look like. I'm really fortunate here in Seattle. The city has asked us as department heads to aggressively offer alternative work arrangements to our employees because of traffic and mobility issues, particularly as we take down the viaduct that allowed folks to move through downtown Seattle. That's something that has been hard for us to do because of generational differences — baby boomers like me sometimes struggle with nontraditional work arrangements. Now, we've offered compressed work weeks, alternative work schedules, and telecommuting options. The city also offers attractive benefits for new families, and that's helpful.
Newer generations entering the workforce want purposeful work. They want clarity about how they contribute to the purpose. They're not there to make their bosses rich — they're there to make a difference. So, we in public power have an advantage as we can offer them purpose and a way to give back to the community.
My priorities for 2019 at Seattle City Light include creating a customer-centric culture, enhancing the employee experience, stabilizing revenues through rate design, and electrification. 
Customer service comes first, because we exist for the benefit of our customer-owners, but we cannot deliver on that without highly engaged and exceptional employees. And we can't have that without a workplace where everyone comes to work feeling safe and supported to do their best every day.
I do believe "culture eats strategy for breakfast." If an organization has workplace issues where employees don't feel safe and respected, it is hard — if not impossible — to execute on strategy. People need to come to work and feel hopeful and feel like they make a difference. 
We're reinventing the HR experience. We're talking with staff about accountability throughout the organization, and we're focused on providing the skills and the tools so they can have productive conversations with one another about how they want to be treated at work. We're really focused on listening to employees.
We've also just reorganized to increase efficiencies. We have a chief operating officer overseeing all the "keep the lights on" functions like transmission and distribution, engineering, large capital projects, and transactional customer service. Then we have a group called "The Future is Now," which includes customer energy solutions, electrification and innovation, and electricity markets and contracts. Human resources has been reshaped to "People and Culture" to enhance the employee experience. Another group is called "Transformation and Customer Experience."
We're focusing people's efforts and bringing together all the traditional pieces of service provision under one umbrella to increase efficiencies.
TEJEDA: In the Florida Keys, recruiting and retaining the right workforce is probably more of a challenge than in a lot of places. We have an extremely high cost of living, so we've had any number of people that we've tried to recruit from outside accept the job, and then call us back in a week to say "We can't make it work. There's just no housing that we can find."
So, we've worked diligently on our apprenticeship programs to grow our own people. We try to recruit people who have deep ties to our community so they're going to want to stay. 
We also like to let people know they have the opportunity to move up in the organization. Many of our employees started at almost the entry level and have risen through the ranks. When people know they can move up, they rise to the expectation. Believe in your employees and give them the tools to succeed and move into leadership positions.
From a culture perspective, first and foremost, we focus on a culture of safety. Employees have to believe that we care about their safety, and everybody has to be aware of the safety for themselves, for their co-workers, and for the community we serve.
In 2012, we had a lineman, Josh, who was killed in the line of duty. It was a terrible tragedy. He was working on a service job — not even up on a pole or working on high voltage — and we later learned that he didn't have his safety gloves on. As a result, there is far more attention to personal protective equipment today. Our lineworkers remember Josh and really watch out for each other. Josh's story is told to every new apprentice. His picture hangs in the T&D building, reminding everyone of the importance of safety.
We also nurture a sense of urgency. When customers lose power or have issues, all of our employees feel a sense of urgency to resolve the problem.
Our culture emphasizes the feeling of family and staff working together. So many people who work at Keys Energy Services were born and raised in the community. They have the commitment to community because their families are here. That is what public power is all about.
What is your advice to up-and-coming public power leaders?
BURKE: Be incredibly intentional about what you do. Be very clear about what you need, what you want, and what you believe in. Then, connect all that to the organizational strategy and the mission, vision, and values — and you do it with care. 
Know that as you go higher up in an organization, life becomes less black and white and far more grey. You have to get comfortable with being uncomfortable. Go in with the mindset of "I really don't know what the future holds but if I do these things, it will prepare me for a variety of alternatives."
KOSTER: My best advice is — search your heart for your passion. If your passion really is to serve your community and your employees, then you're in the right place. 
Then identify what's important to your organization, communicate effectively, and measure and reward success. Those are the things that are going to help build culture and the outcomes you want in your utility. 
SMITH: Work really hard to figure out what you're good at. Take the time to understand what your personal values are and what makes you tick. And try to work in an environment where the organization's values are not incompatible with your personal values. If the two sets of values are in conflict, people really struggle. 
For example, my personal values are faith, family, fun, friends, and hard work. I need to be able to work around people and interact. If I worked in an environment where I had to be quiet all day, that would be hard for me, and I wouldn't be effective. But if I'm having fun, all is well.        
We are most successful when we get in there and do our very best every day. Take every lateral assignment that you are ever offered and learn about the organization you're in.
I also value what my dad once said to me: "They [your leaders] have the right to make whatever decisions they think are best, and your job is to make sure that they know the impacts of their decisions." I've always taken that with me, especially when it comes to relations with my utility governing body members. As long as I have a voice, and I get the opportunity to share my concerns and my thoughts, then once elected officials make a decision, I'll go execute on it. They are responsible to do what they think is best for their constituents, and I respect their role.
TEJEDA: Keep the lines of communication open in both directions with employees, elected officials, your community, joint action agency, and state and national associations.
Over-communicate with your governing body, whether it's your board or city council. Keep them completely in the loop on everything, especially issues you are going to ask them to vote on. Have one-on-one conversations with them so that they're aware of what's happening and can ask questions when they hear from a customer or employee who has concerns.
Invest in strategic planning as a highly collaborative process between the staff and the governing body. Staff may have distinct ideas about the direction they want to go, but governing body members bring you back to the reality of what the community wants. It's a perfect balance when you have the people who are in the trenches and know how to make the utility succeed, and you have elected officials who are closer to the community and ground us in customer expectations.