The Federal Energy Regulatory Commission on Jan. 3 said that Commissioner Kevin McIntyre has passed away.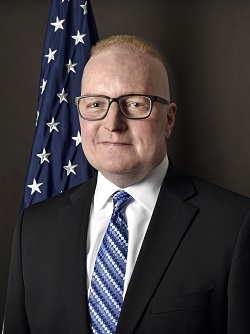 McIntyre was nominated to the position of FERC Chairman by President Trump and joined the Commission as Chairman on Dec. 7, 2017. He stepped aside as Chairman in October 2018 for health-related reasons but remained a Commissioner.
FERC Chairman Neil Chatterjee and Commissioners Rich Glick, Cheryl LaFleur and Bernard McNamee each issued statements on McIntyre's passing. 
As Chairman, McIntyre spearheaded several initiatives, including a proceeding on resilience of the wholesale electricity grid, an inquiry into whether to revise the Commission's pipeline certification process, and an agreement with the Department of Transportation's Pipeline and Hazardous Materials Safety Administration to coordinate the siting and safety review of FERC-jurisdictional liquefied natural gas facilities.

Prior to joining the Commission, McIntyre was the co-leader of the global Energy Practice at the law firm Jones Day, where he practiced law for most of his nearly 30-year legal career.