According to the National Renewable Energy Laboratory, in 2018, the transportation sector accounted for nearly 30% of primary energy consumption. Electricity accounts for only one-tenth of 1% of the energy consumed in the transportation sector.
Overall, transportation made up less than 1% of U.S. electricity demand in 2018, primarily from light-duty cars and buses. As more parts of the transportation sector turn to electricity for fuel, that demand has the potential to increase more than 13 times by 2050, with the prediction that it could grow to 13,430 gigawatt-hours, according to Navigant in Understanding the U.S. Electric Vehicle Market, a report for the American Public Power Association.
For public power utilities, this transformation is not just about managing potential load growth. Electrification of transportation will have a wide range of impacts, from making new connections with customers to forging new partnerships and rethinking rates.
Understanding what works
In Arizona, Salt River Project, which serves more than 2.5 million people in the Phoenix area, has a goal of reaching 500,000 electric vehicle drivers in its service territory by 2035. By then, it plans to manage 90% of EV charging through special price plans, rebates, and other emerging programs.
With the goal set high, "we need to know we can develop programs that people will follow," explained Kathy Knoop, principal environmental scientist and engineer at SRP.
To understand what makes EV programs effective — and what kind of impact that many EVs could have on the grid — SRP commissioned a study with the Electric Power Research Institute to examine the charging habits of 100 EV drivers in its service territory. Study participants were divided into three groups with different price plans — where lower rates began at 8 p.m. or 11 p.m., or a basic price plan without time-of-use rates.
"We found that, religiously, people programmed to charge as soon as off peak started," said Knoop. The study also found that people with plug-in hybrid EVs "do everything they can to manage electric miles," she said, and that drivers did the majority of their charging at home, although they noticed that Tesla drivers used public Tesla charging stations more frequently than drivers of other makes.
SRP estimates that at the time of the study, there were 4,400 EV owners in its service territory using more than 9,121 megawatt-hours of energy a year. Now, SRP estimates that there are about 10,000 EV drivers in its territory. The utility believes that about 70% of these EV owners are on one of its time-of-use price plans, which is much higher than the proportion of its overall customers on a TOU plan.
"These customers are early adopters, really looking to save money, and understand that this is a great way to do it," said Knoop. "As [EVs] get more mainstream, we might have more people on a basic price plan, who aren't really thinking about their EV the same way."
Knoop said SRP is looking into managed charging program options that would work for customers on its basic price plan.
Building trust
"Utilities are seeing adoption of EVs as way to stabilize and maintain load growth," said Jennifer Harper, business and programs developer at Energy Northwest, a joint action agency serving public power utilities in Washington state. "But it also creates a new path of communication between the utility and their customer. Before, if you purchased a vehicle, it had nothing to do with your utility."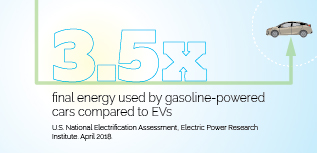 With EVs, people might want to know everything from what is different about the vehicles, to how to charge their vehicle, where charging is available, and how much it will cost them to drive one. Harper said that education about EVs is an area where utilities can pool resources and collaborate. The Electric Vehicle Infrastructure Transportation Alliance is a central place where utility members of Energy Northwest can send customers for information.
Public power utility EPB, which serves Chattanooga, Tennessee, is a stakeholder of the Tennessee Electric Drive Coalition, which has the goal of getting to 200,000 EVs in the state by 2028. J.Ed. Marston, vice president of marketing at EPB, noted that they have a long way to go to reach this goal, but he is optimistic about how ready customers are to get on board. "People are already more interested than the market may realize. We have data that indicate that more customers, even in the second stage after early adopters, are already interested. If we can inform them and give them opportunities to easily see how these vehicles might work for them, then we might be able to swing that curve a few years forward."
SRP has a team that will go to community events such as home shows, car races, concerts, and county fairs and bring educational materials to answer questions about EVs. Knoop says the biggest questions are always about charging, so the team has an "EV charging kiosk" that has samples of the different plugs and outlets used to charge an EV. The team also shows how many public charging options there are on a variety of mobile apps and provides information on its workplace charging incentives.
"What we might steer away from is toward any one manufacturer or toward any one technology," said Bill Copeland, EPB's director of business intelligence. "We're really trying to show the benefit to having an electron drive the wheel rather than a gasoline molecule."
"Utilities, auto dealers, economic development groups, tourism boards … everyone has to be involved at this point while we're still trying to communicate the benefits of driving an EV," said Harper. She said utilities can become the place customers turn to for objective information on EVs. "That might mean working with the dealerships as well so that the dealership sends that customer back to the utility for more information," she said.
"When we have ride and drive events, consumers really do want to know from utilities what to expect," said Harper. "They have good questions, and utilities have been prepared to discuss with them. What I see is trust."
Firsthand experience
"At the national level, the dealers are doing a good job of positioning EVs as being a hot, high-performing tech. In our interactions, the goal really is to give people a firsthand experience and show the benefits of driving electric. We think that's what it will take to dispel some of the myths and preconceived notions about EVs," said Copeland.
"People see charging stations and hear about charging apps, home charging stations, or one pedal driving — all these different terms — but not as many folks have actually been in the car," said Darren Springer, general manager at Burlington Electric Department in Vermont.
Burlington partnered with Nissan for a program that allowed Burlington electric commissioners, city councilors, and city department directors to try out a LEAF. One of Burlington's electric commissioners borrowed one of the cars for five days and made a video about what it was like to live with an EV.
Being able to provide these kinds of experiences, noted Springer, "obviously requires coordination beyond the utility — with automakers and other organizations that are interested in this."
In Chattanooga, EPB is inviting dealers to participate in community events that tend to draw large crowds — and to bring electric cars along with them. One such event, which focused on student projects to build electric cars, had six dealerships attend and offer test drives. Marston said these events have helped people see how an EV operates and have allowed community members to ask a lot of questions.
Collaborations for charging
Energy Northwest received a $405,000 grant from the Washington State Department of Transportation to establish a network of nine public charging stations in central and eastern Washington. The collaborative approach, which includes public utility districts in Franklin and Benton counties and the cities of Richland and Ellensburg, and the cooperative Benton Rural Electric Association, allowed for thoughtful planning of how to serve EV drivers across several state highway corridors, effectively connecting the eastern part of the state with the more heavily developed infrastructure on the western edge of the state.
"Any individual utility probably has the resources to put in infrastructure," noted Harper. "But [to] fill corridor gaps, it is definitely much more efficient to see a collaborative application."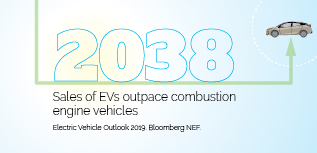 This kind of collaboration can be mutually beneficial for customers and utilities alike. "It is helpful to know what your neighboring utilities are doing and also how that is affecting your customers," said Harper. For example, she said that all the utilities participating in EVITA don't currently use TOU rates. Instead, they each adopted standard rates for the fast charging stations.
Knoop noted that it will be important for utilities to connect with any entity involved with group charging for commercial applications, as these will require a lot more careful planning in the system. She cited transportation companies like Maven or Waymo, which will likely need to establish depot-based charging. "As utilities, we have to be conscientious as to where those hubs are sited," she said, so that companies can be encouraged to place hubs in areas that might have excess capacity.
Breathing easy
Chattanooga lies in a valley, which means it gets beautiful mountain views — and an "inverted bowl" effect that can keep air pollutants trapped in town. According to Marston, this effect brought Chattanooga the dubious distinction of being named one of the dirtiest cities in the U.S. in the 1960s.
In response, the community banded together and implemented some standards and practices and became a national model for air quality control. Promoting electrification of transportation, said Marston, is "an opportunity to stay on that track."
In 2017, the transportation sector accounted for 29% of greenhouse gas emissions, a share that has the potential to drop significantly with higher penetration of electric passenger cars, buses, and trucks.
"Every time an electron drives the wheel, it effectively emits about one third the emissions of a comparable gasoline powered vehicle," said Copeland.
"In general, if adoption is high enough, whether or not you own an EV, or enough people in your community do, it should contribute to air quality," said Harper.
Knoop said Phoenix is also a high ozone area, and "providing electricity for transportation fuel is going to be one of those actions that will reduce ground-level ozone." Between the reduced tailpipe emissions and SRP's goal to reduce the carbon emissions of its electric generation mix, Knoop sees electrification of transportation as bringing a big community benefit in reducing greenhouse gas emissions.
In Vermont, Burlington Electric Department has been promoting EVs as part of the city's ambitious goal to have net-zero energy in ground transportation and other sectors by 2030.
Making EVs accessible
For many people, choosing electric comes down to cost. Increasingly, the technology is becoming a more economical option for many customers.
Of the 40 plug-in hybrid and all-electric models in 2019, 13 have a manufacturer's suggested retail price below $35,000, which is roughly the average transaction price for light-duty vehicles. In September 2018, the Kelley Blue Book average transaction price for electric vehicles was $37,246, compared to $35,742 for all light vehicles in the U.S. Due to smaller market share and the fact that EV sales cross over a variety of segments (including luxury, midsize and compact cars), the average transaction price for EVs fluctuates more significantly than other more homogenous segments of vehicles.
The cost is going down in large part thanks to decreasing battery costs. As shown in EPRI's National Electrification Assessment, there was a significant drop in lithium-ion battery prices from 2010 to 2015, from $1,000 per kilowatt-hour to less than $400/kWh. The Energy Information Administration projects that this cost will be at or below $200/kWh by 2050 — potentially sooner.
Knoop said that it is important to get the word out that there are reasonably priced EVs available, including used models with low mileage and second-generation batteries. Outside of upfront costs, she noted ways that EV drivers can save relative to the cost of driving gas-powered vehicles, including lower maintenance, lower costs to fuel the vehicle, and incentives ranging from reduced registration fees to use of HOV lanes. She said EVs can be a "great deal for people on a budget, college students, or for people who just don't like spending a lot of money on a car."
Among the educational materials it provides customers, SRP has a booklet that lists all available models, including how much each costs and its range.
BED's Springer noted that it isn't just used models that can cost customers less. "We're seeing customers, with our incentive and the federal credit, and other dealer offers, [who] can get a brand-new [vehicle] for a $200-$250/month lease," he said.
BED offers an enhanced rebate for low- to moderate-income customers, which is $1,800 instead of the $1,200 rebate available to all customers interested in purchasing an EV. Springer said several customers have been able to take advantage of the enhanced rebate. In September 2019, BED launched an $800 incentive for the purchase of pre-owned EVs and plug-in hybrids designed to help even more customers drive electric.
"Customers are interested in adopting electric technology and getting off the fossil fuel technology if we can get the price point in a good place for them," he said.
Springer also stressed that BED is looking at electrification possibilities across "all modes of transportation." For customers who do not own cars or who often leave them at home to commute, the utility offers an instant $200 rebate for customers to purchase electric bicycles at local shops, and it is in the process of getting two electric buses to become part of the local transit fleet. Springer said BED is also looking into ways it can promote electrification of transportation for even more customers, such as through car-sharing services.
In Washington, the state just allowed for new and used EVs to qualify for sales tax exemptions. The exemption for used vehicles will help to make the cars more accessible for customers who can't afford to buy new.
"You really do need to know … what [an EV] is going to do to your electric bill, and the only place you can really go to get that is to the utility," said Harper. "Ultimately, the utility should be the first stop to decide whether or not you can afford the electricity it takes to power your EV.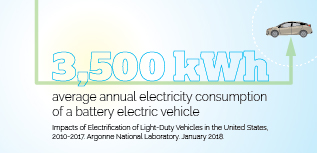 Another factor impacting adoption is availability.
"One of the biggest barriers to adoption is simply getting those cars to Arizona," noted Knoop. Arizona is not a zero-emissions vehicle state, so "cars like the Hyundai Kona all-electric are not for sale in Arizona, and it is very hard to get one. Even if we go over to California, not all dealers want to sell one to a customer who lives in Arizona."
Savings for all customers
"It's important for us to communicate that moving to electric has a benefit for all ratepayers, is good for the environment, and very cost competitive for the driver," said Springer.
BED offers customers with Level 2 charging stations at home an off-peak rate of $0.08 per kilowatt-hour, which it promotes as being equivalent to filling up for $0.60 per gallon. The rate has only been available since spring 2019, but Springer said that customers on the plan so far "have been doing the things they need to do to stay off peak."
He said that the utility tries to emphasize to customers they can easily set their charging to begin once the rate kicks in at 10 p.m. "You can drive electric for a half to a quarter of the price of driving on gas."
"We wanted to make sure that even at the low rate, there is a contribution to the fixed cost of the system, which ensures that every ratepayer can benefit as folks are charging off peak," said Springer. "If your neighbor is charging an EV, that's good for all customers. It means we can add kilowatt-hour sales to the grid and do so in a way that doesn't add to our need to invest in new infrastructure and has actually put downward pressure on electric rates."
SRP's Knoop noted similar motivation for encouraging off-peak charging. "As public power, we tend to look more holistically at treating everyone the same and making sure that the way we recover costs is fair to all of our customers. Our shareholders don't get stock; our shareholders are expecting low rates."
According to the Association's Electric Vehicle Activities Tracker, at least 30 public power utilities in 13 states offer EV-specific rates.
Buying local
"In Vermont, we know that roughly 78 cents of every dollar that's spent on fossil fuel is going to leave the state economy. Whereas with the local electric company, a larger portion is going to stay in the local economy," said Springer. "When you are charging an electric vehicle with BED electricity as opposed to filling up at the gas station, not only is it better for the environment, not only are you saving money, but it is essentially buying local relative to buying gasoline."
In Tennessee, EPB also sees electrification as an opportunity to keep more dollars local by being able to make greater use of nearby electric generation facilities. Using these existing assets at increased levels, said Copeland, will help keep costs down for all customers. "What customers always want is a better value proposition. Electrification is one of the ways we can provide higher degree of value to customers and more stability in price, all while being better to the environment."
Public power utilities also see economic benefits in how driving electric can boost other community revenue.
"Let's say [a person's] monthly fuel bill goes from $120 per month to $30 a month; those dollars are going to [go] somewhere," said Copeland. "It is reasonable to assume that at least some of those dollars will go to the local economy. If you trace those dollars for how they multiply, the economic benefits could be pretty substantial."
Changing mindset
"I don't think there's anyone debating that in 2050, vehicles will be electrified in some way," said Copeland. "When you frame it that way, it becomes a question of if you are going to participate in that or not. And if you are, it tells your customers that you are thinking about the future."
"The utility industry historically has had the luxury of an unchanging business model. Regardless of how you look at it … [with] electrified transport, the business models are up in the air," said Copeland, who advised that utilities should be getting out in front of these changes and thinking about what product offerings are going to be compatible.
"It isn't just because we sell kilowatt-hours; there are a whole lot of reasons why electrified transport makes sense," said Marston. "It benefits the customer, it benefits the environment, it benefits the local economy."
"This has been a regulated, franchise monopoly business — but we are not a monopoly when it comes to fueling your vehicle. We are competing with well-established incumbents that have a lot of capital and a lot of infrastructure. We're trying to sell a competing fuel with a different delivery mechanism," said Springer.
"Customers are beginning to trust the utility amongst other competitors," said Copeland. "[They] might hear something from Nissan or Honda or an environmental group about EVs — they are really just looking for the real answer. We are well positioned to provide manufacturer agnostic information about the benefits of driving electric."