Sponsored Advertising Feature
City Utilities and NorthStar Battery have partnered to deploy a forward-looking battery energy storage system in Springfield, Missouri.
The Cox Battery Energy Storage System demonstrates the use of NorthStar's Lead Carbon BLUE+® battery along with its Advanced Connected Energy (ACE®) technology. "We saw this partnership as a fantastic way to demonstrate the potential of energy storage while connecting with a community partner," said Jay Lohrbach – Manager Generation Projects for City Utilities. "This project offers both technical and economic advantages to our community here in Springfield, and throughout the energy industry."
Springfield, Missouri is located in a region where wind can account for as much as 50% of the real-time energy supply. Additionally, with more than 30% of its customers' energy supplied from renewables in 2017, City Utilities has a keen interest in investigating ways to deal with energy intermittency. "Something has to fill the energy void created when the wind stops blowing," Lohrbach said. "Right now, that something is spinning reserve provided by traditional fossil-fuel units." Selective deployment of energy storage to help fill this gap could allow for the more efficient deployment of traditional fossil systems, saving fuel and cost to electrical customers.
While a majority of the battery storage systems being deployed today consist of lithium-ion cells, the heart of this system is advanced thin-plate lead-acid, namely NorthStar's Lead-Carbon BLUE+® batteries equipped with Advanced Connected Energy (ACE®) technology. These batteries are designed for high power, high cycling, and fast recharge, making them ideal for battery energy storage applications.  NorthStar's ACE system allows for remote monitoring of block level battery attributes via the IoT. Together, these attributes form a unique solution versus previous lead acid deployments.    
"Lead acid batteries are an excellent option for this kind of work," according to Dr. Frank Fleming, Sr. Technical Advisor and co-founder of NorthStar Battery, "because they can withstand frequent discharging and recharging. In fact, long before NorthStar collaborated with CU on this project, its technology was proving its ability to withstand such cycling in the telecommunications area."
NorthStar, which is based in Springfield, exports to 172 countries. Many of its batteries are used as reserve power for telecommunications systems in parts of the world where the electric grid is unreliable. Some of the systems experience five to seven grid outages per day. Such places require batteries with "a high charge acceptance" and the ability to be "abused in unstable grids," Dr. Fleming said.
NorthStar developed such a battery, one that optimizes battery cycling to reduce wear and tear.
"It turns out the attributes of this battery were ideal for what [utility] energy storage requires, in the sense that there are regular opportunities for the battery to be charged and recharged."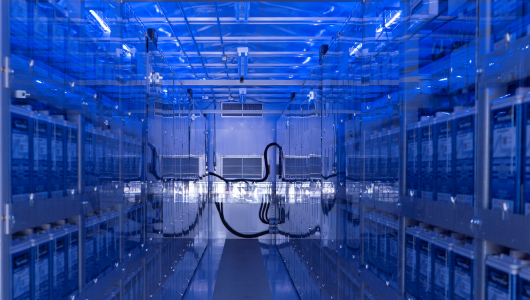 NorthStar believes that combining its battery technology with precise control is the only way to truly maximize the capabilities of this advanced lead-acid system. As such, this system utilizes a fully integrated automation system that is intended to provide complete functionality with minimal operator intervention, while extending the life cycle of the system.    
Some advantages of lead vs. lithium
"Lithium is without a doubt a great electrical chemical storage technology for certain applications: It's light, has a high energy density and long cycle life," said Dr. Fleming. "But lithium has its downsides." Among these are safety, particularly if the battery is subject to abuse or fire. In fact, concerns about lithium's safety in population dense areas, such as New York City, led fire safety officials to limit its use for energy storage inside buildings. 
"Lead doesn't react or behave in an explosive manner in a fire. Lithium, on the other hand, poses quite a challenge," he said.
There are also concerns about the difficulty of recycling lithium, making discarded batteries into "electronic waste" that fills up landfills, Dr. Fleming said. In contrast, the Battery Council International reports that lead acid batteries are "the most recycled consumer product in the country" at a recycling rate of 99.3%.
"If applied correctly, lead will do the job as well, and offers several intrinsic advantages over lithium. As a result, I see significant advantages in this area for integration of our product."
In the end, it is highly likely that several battery technologies will find a niche in the burgeoning battery industry.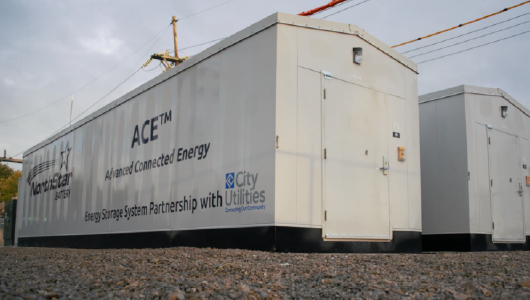 "With the advent of electric vehicles, anti-idling regulations, along with utility energy storage, we believe there is going to be an opportunity for many different battery technologies going forward," said CU's Lohrbach, adding, "This advanced technology that NorthStar offers looks like one that will fit well."
Given the prospects for the future, both CU and NorthStar see themselves as lucky to have each other as neighbors.
To learn more about NorthStar, click here.