Chelan County PUD General Manager Steve Wright was recently honored with the Charles H. Percy Award for Public Service by the Alliance to Save Energy, a national nonprofit. The award recognizes Wright's 40-year career as a champion of energy efficiency.
"The Pacific Northwest has made a wholly disproportionate contribution to national and global progress on energy efficiency, and Steve Wright is a huge part of the reason, starting with his adept, unflagging and inspirational leadership at the Bonneville Power Administration," said Ralph Cavanagh, the energy program co-director of the Natural Resources Defense Council.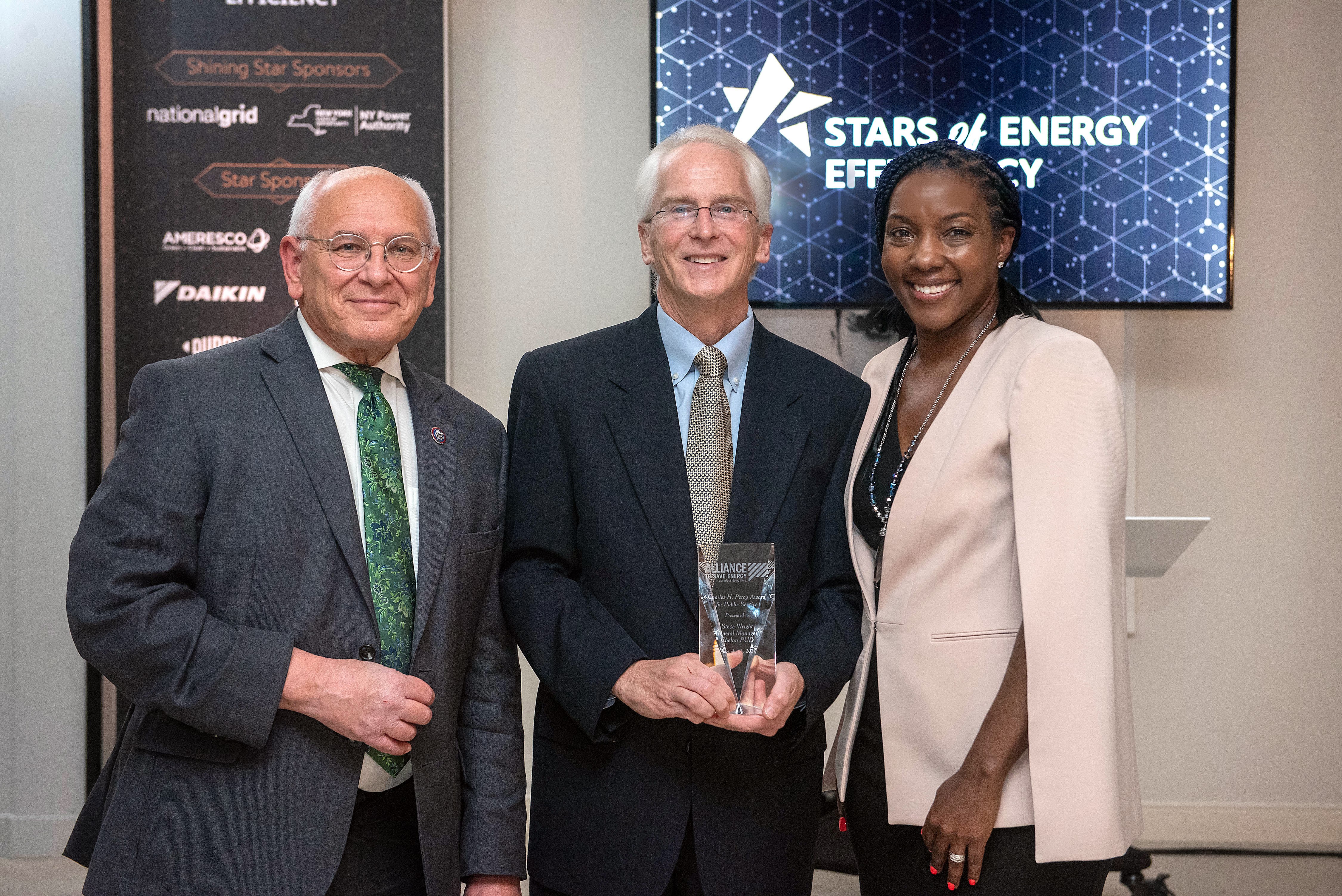 Wright served for 32 years at Bonneville Power Administration, including 12 years as administrator. During his tenure, he oversaw substantial increases in energy efficiency investments.
When Wright arrived as Washington State-based Chelan PUD's general manager in 2013, he challenged the PUD's energy efficiency team to double their energy savings goals. Over time, Chelan PUD met that challenge with a variety of customer-focused programs, including a partnership with local governments to help save money and save energy with facility upgrades, the PUD noted.
In April 2021, the PUD reported that Wright plans to step down from his position as general manager of Chelan PUD.
Wright currently serves as a member of the American Public Power Association's Board of Directors and the board's executive committee.
The PUD is headquartered in Wenatchee, Wash.