California's Turlock Irrigation District (TID) has embarked on an ambitious new project to put solar panels over a portion of its irrigation canals.
With its partners, TID, which provides irrigation water and electricity in northern portions of California's Central Valley, plans to install solar panel canopies over some of its irrigation canals, as well as energy storage devices. Construction at multiple locations is expected to begin this fall with completion scheduled for 2024.
TID's partners in Project Nexus are the state's Department of Water Resources (DWR), Solar AquaGrid, and the University of California, Merced.
DWR will oversee administration of the project and provide technical assistance, as well as serve as a research partner. Solar AquaGrid will serve as project developer and program manager for TID and Project Nexus.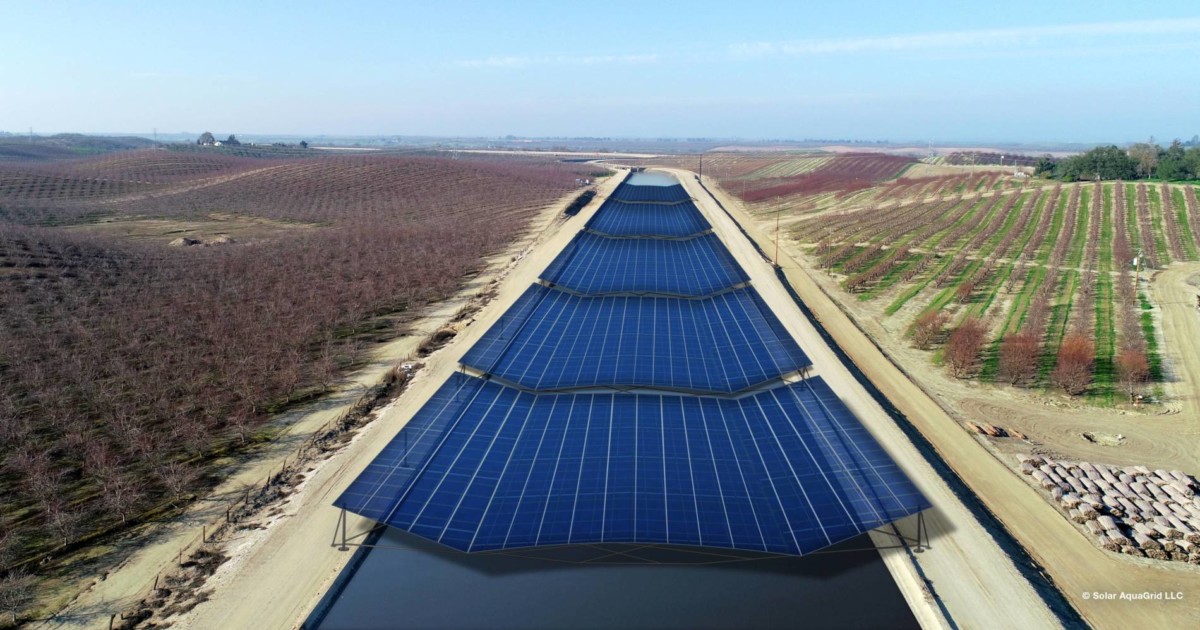 The $20 million project is being funded by the state of California.
The project will use existing TID infrastructure on already disturbed land to keep costs low and efficiency high while supporting local farming activities. TID intends to use the storage facilities to study how they can support the local electric grid when solar generation is suboptimal because of to cloud cover.
"As the first public irrigation district in California, we aren't afraid to chart a new path with pilot projects that have potential to meet our water and energy sustainability goals," Michael Frantz. TID board president, said in a statement.
Solar AquaGrid originated the Project Nexus after commissioning a University of California, Merced, study in 2015. The study, published last March in the journal Nature Sustainability, argued that covering all of California's approximately 4,000 miles of canals could reduce evaporation enough to save 63 billion gallons of water annually while adding 13 gigawatts (GW) of solar power to the grid.
"Our initial study revealed mounting solar panels over open canals can result in significant water, energy, and cost savings when compared to ground-mounted solar systems, including added efficiency resulting from an exponential shading/cooling effect. Now is the chance to put that learning to the test," Jordan Harris, CEO of Solar AquaGrid, said in a statement.
If it is expanded beyond the demonstration stage, Project Nexus could offer benefits to TID, but it could also serve as template that could be replicated elsewhere in the state to help California achieve its water and energy goals, TID said.