Sen. Joe Manchin, D-W.Va., on March 2 received the American Public Power Association's Public Service Award at APPA's Legislative Rally in Washington, D.C. 
Manchin was honored by APPA for exceptional leadership on numerous issues of importance to public power.
Manchin has served on the Energy and Natural Resources Committee since coming to the Senate in 2010 and became chairman of the committee in January 2021. Together with the then-Republican leader of the Senate Energy Committee, Manchin steered the Energy Act of 2020 into law. 
The legislation included significant funding for research, development, and deployment programs at the U.S. Department of Energy for wind energy, solar energy, critical minerals, carbon capture and removal, and grid modernization. 
He built on the work of the Energy Act of 2020 in his leadership role in developing the Infrastructure Investment and Jobs Act (IIJA) that was signed into law in November 2021.
The IIJA funded investments in the transmission and distribution systems that make up the electric grid, cybersecurity, and research and development of energy technology. (Click here for resources and opportunities for public power tied to the infrastructure law curated by APPA).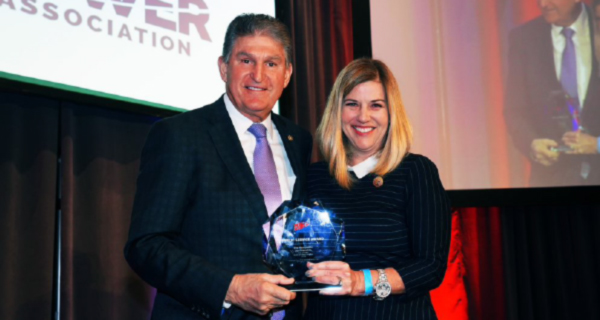 "Throughout his time on the committee, and even more so as chairman, Senator Manchin has shown exceptional leadership on numerous issues of importance to public power," said APPA President and CEO Joy Ditto in a statement. "Though there are only two public power utilities in West Virginia, Senator Manchin has long supported the important role public power plays in the electric sector nationwide and its commitment to serving its communities. He -- like public power -- has a bedrock commitment to ensuring reliable, affordable, and environmentally responsible energy to power the economy."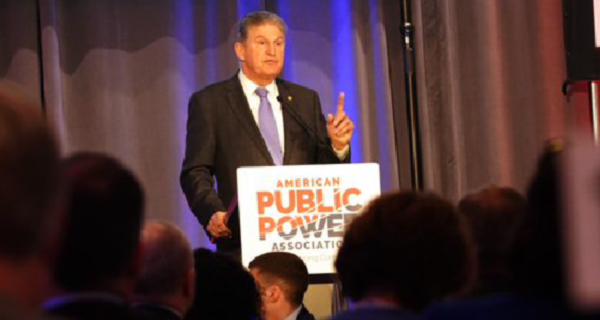 "I am honored to receive the American Public Power Association's Public Service Award," Manchin said. "I am also proud of the work we did together to get the Energy Act of 2020 across the finish line and then get much of it funded through the bipartisan Infrastructure Investment and Jobs Act. These historic pieces of legislation are two shining examples of the good we can achieve when we come together to do what is best for our country. I look forward to continuing to work closely with public utilities across the country to advance all-of-the-above energy solutions."