American Municipal Power Inc.'s (AMP) Board of Trustees on Feb. 20 announced that Jolene Thompson has been named as AMP's new President and CEO.
Thompson, who will assume her new role on April 1, 2020, takes the reins from longtime AMP President and CEO Marc Gerken, who has led the organization for nearly two decades and announced his retirement in April of 2019.
Thompson is the first woman to lead the multi-state nonprofit corporation, which owns and operates electric facilities that provide generation, transmission and distribution of electric power and energy to its members.
"Jolene's ongoing commitment to our members, her decades of experience and the respect she has earned among her peers across the industry made it clear to us that she is the right choice to take AMP into the future," said Jeff Brediger, AMP chair of the board and chair of the CEO search committee.
Thompson joined AMP in 1990 and has held several leadership roles at the Columbus, Ohio-headquartered organization.
She most recently served as executive vice president of member services and external affairs. In this role, she provided oversight to AMP's government relations, communications, technical services, environmental affairs, sustainability, risk, insurance, strategic planning and member programs. This included leading the organization's environmental, safety and North American Electric Reliability Corporation compliance activities.
During her tenure, Thompson also supervised major human resource and benefit program updates and advocated with state and federal policy makers on behalf of AMP and its members, AMP noted.
She led AMP's launch of a $26 million Efficiency Smart end-use energy efficiency program for subscribing AMP member communities, which achieved 150 percent of its goal during its initial three years of operation.
"I've dedicated my career to advocating and supporting the public power business model while expanding and improving the ways AMP supports its members and their customers," said Thompson. "I appreciate Marc's mentorship and leadership over the years, and I am energized to have the opportunity to lead AMP in our continued effort to set the bar for public power while developing new and advanced ways to grow and improve the value of our organization and services to our members."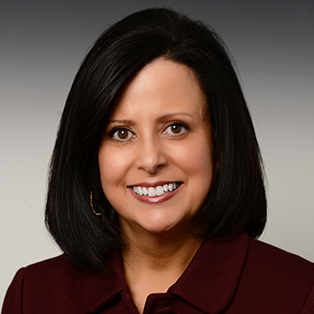 Thompson is known and respected industry wide, serving as the executive director of the Ohio Municipal Electric Association and as the general manager of the Municipal Energy Services Agency, AMP said.
At the national level, she serves as chair-elect of the American Public Power Association Board of Directors and has held several roles as an active member of the Transmission Access Policy Study Group Board of Directors.
AMP's CEO search was planned and executed over the past several months. An external executive search firm was hired in July of 2019 to work with the Board of Trustees and ensure a smooth hiring process.
The committee set forth rigorous qualifications, including sector experience, operational efficiency, collaboration and influence, business and strategic acumen and a drive for results.
Gerken will remain with AMP as a consultant to assist with the transition.