60% of Americans report wanting to live in a smart city. But what does it mean to be a smart city? It is about more than implementing technology, but can include the following factors.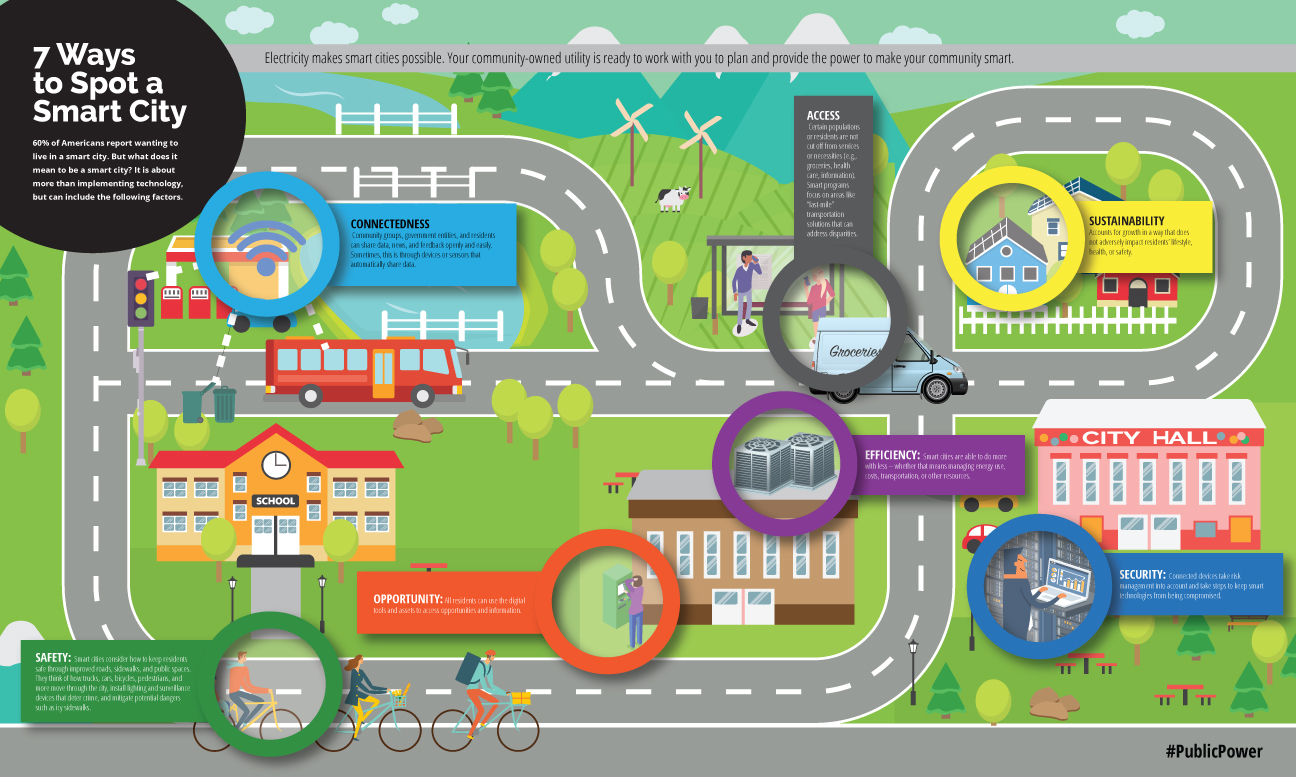 Connectedness: Community groups, government entities, and residents can share data, news, and feedback openly and easily. Sometimes, this is through devices or sensors that automatically share data.
Access: Certain populations or residents are not cut off from services or necessities (e.g., groceries, health care, information). Smart programs focus on areas like "last-mile" transportation solutions that can address disparities.
Security: Connected devices take risk management into account and take steps to keep smart technologies from being compromised.
Opportunity: All residents can use the digital tools and assets to access opportunities and information.
Safety: Smart cities consider how to keep residents safe through improved roads, sidewalks, and public spaces. They think of how trucks, cars, bicycles, pedestrians, and more move through the city, install lighting and surveillance devices that deter crime, and mitigate potential dangers such as icy sidewalks.
Sustainability: Accounts for growth in a way that does not adversely impact residents' lifestyle, health, or safety.
Efficiency: Smart cities are able to do more with less – whether that means managing energy use, costs, transportation, or other resources.
Electricity makes smart cities possible. Your community-owned utility is ready to work with you to plan and provide the power to make your community smart.