The American Public Power Association approved six new policy resolutions on Feb. 27 at its annual Legislative Rally including one that supports implementing meaningful oversight and transparency of supplemental transmission projects and a second resolution that backs policies that incent production and deployment of electric vehicles and charging infrastructure.
In the legislative arena, the Association is focused like a laser beam on protecting the federal ownership of the power marketing administrations and the Tennessee Valley Authority in the wake of a recent proposal from President Trump that calls for the sale of the transmission assets of the PMAs and TVA, Sue Kelly, president and CEO of the Association, told reporters.
The resolutions were approved by the Association's Legislative & Resolutions Committee at the Association's 2018 Legislative Rally in Washington, D.C.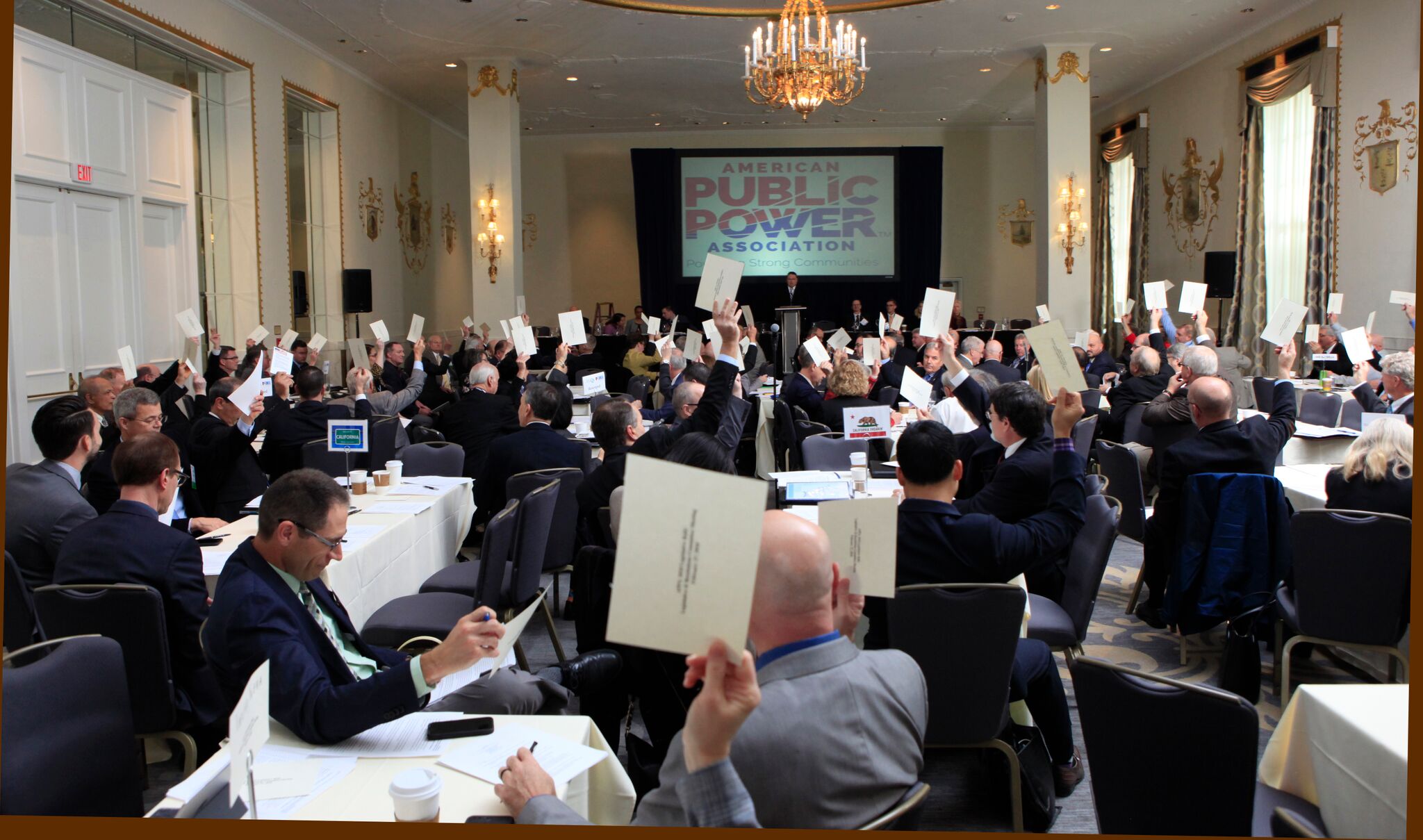 The Legislative Rally, which began on Feb. 26 and wraps up on Feb. 28, offers Association members a key opportunity to help public power communities make their voices heard in the nation's capital.
With respect to the supplemental transmission projects resolution, Kelly told reporters at a press briefing that in various regional transmission organization regions, there are a number of transmission projects "that don't go through the full scrutiny of the transmission planning process, are sponsored by individual transmission owners and the number and cost of those projects is very rapidly rising" and becoming a concern to Association members in certain regions, Kelly said.
The resolution was passed "to highlight that and to urge action to address those costs" and to ensure that they are just and reasonable "and that the transmission additions that are being sponsored are indeed needed to provide service," Kelly said.
The Federal Energy Regulatory Commission recently issued an order concluding that the transmission planning procedures used by transmission owners in the PJM Interconnection for supplemental transmission projects are inconsistent with the requirements of FERC's Order No. 890.
A reporter at the briefing asked whether the supplemental transmission project issue is cropping up in other regions.
"We have been seeing rapidly increasing transmission revenue requirements in other regions," Kelly said. "Whether it's specifically because of this supplemental regime, I think that varies, but there is no question that we have members in a number of different regions that are concerned about rapidly increasing transmission revenue requirements," the Association president and CEO said.
"Don't get us wrong," she went on to say. "We're not against new transmission and we realize that reinforcements and extensions and maybe even entirely new facilities may be needed, but we want to make sure that they're properly vetted through the process and frankly that our members have the opportunity to own some of that."
EV resolution
Addressing the EV resolution, Kelly said that EVs are not only a growth opportunity for utilities, but also "a total win-win because it will also reduce CO2 emissions and, frankly, assist with many other pollutants as well."
The resolution states that public power is ideally positioned to partner with the auto industry, EV owners, municipal and private vehicle fleets, car sharing companies, and communities "to offer products and services that encourage EV adoption and provide convenient and grid-friendly vehicle charging options."
The other resolutions approved at the rally were:
Improved Efforts to Prevent and Respond to Natural Disasters: The Association commends its members for executing and participating in mutual aid agreements and encourages greater member participation.

Public Power Infrastructure Investments: The Association believes that the federal government should not try to encourage, pressure, or otherwise incent states and localities to privatize public facilities.

Western Regional Market Expansion Principles: The Association urges that evaluation of any proposals to expand the California Independent System Operator and augment the Energy Imbalance Market consider whether such proposals would positively impact consumers and avoid impediments to the public power business model.

Modernizing the Public Utility Regulatory Policies Act of 1978: The Association supports FERC and Congress examining whether the objectives of PURPA have been achieved given the development of wholesale electricity markets, the adoption of open access transmission policies, and the adoption of state and federal policies to promote renewable sources of power.
Legislative priorities
Meanwhile, Kelly noted that "we have a number of key legislative priorities that we are asking our members to take to the Hill."
The first priority is to support bond-funded electric system investments and to remove barriers to investing and maintaining electric infrastructure.
The second priority is to protect the federal ownership of the power marketing administrations and the Tennessee Valley Authority. "President Trump's Fiscal Year 2019 budget would propose to sell the transmission assets of the power marketing administrations and TVA and also calls for so-called market-based rates for those entities. We oppose those suggestions. Of course, what happens in the president's budget and what actually is passed in the end by Congress are often two very different things," Kelly noted.
Nonetheless, "we are quite concerned by these proposals and want our members to explain to Congress why they should oppose the Administration's efforts to raise costs for PMA and TVA ratepayers," she said.
Kelly said that the Association continues to have concerns about RTO wholesale markets. "We are quite concerned about wholesale market rules that will make wholesale prices more volatile and impede our ability to self-supply and we would like to see RTOs stop overriding state and local decision making."
The Association also wants to strengthen partnerships for a secure grid. "Obviously, cyber security threats are increasing in both scope and sophistication. We are one of the few critical infrastructures" with mandatory cyber and physical security standards "and we want to strengthen the industry-government partnership that enables us to prepare for, prevent and respond to these attacks."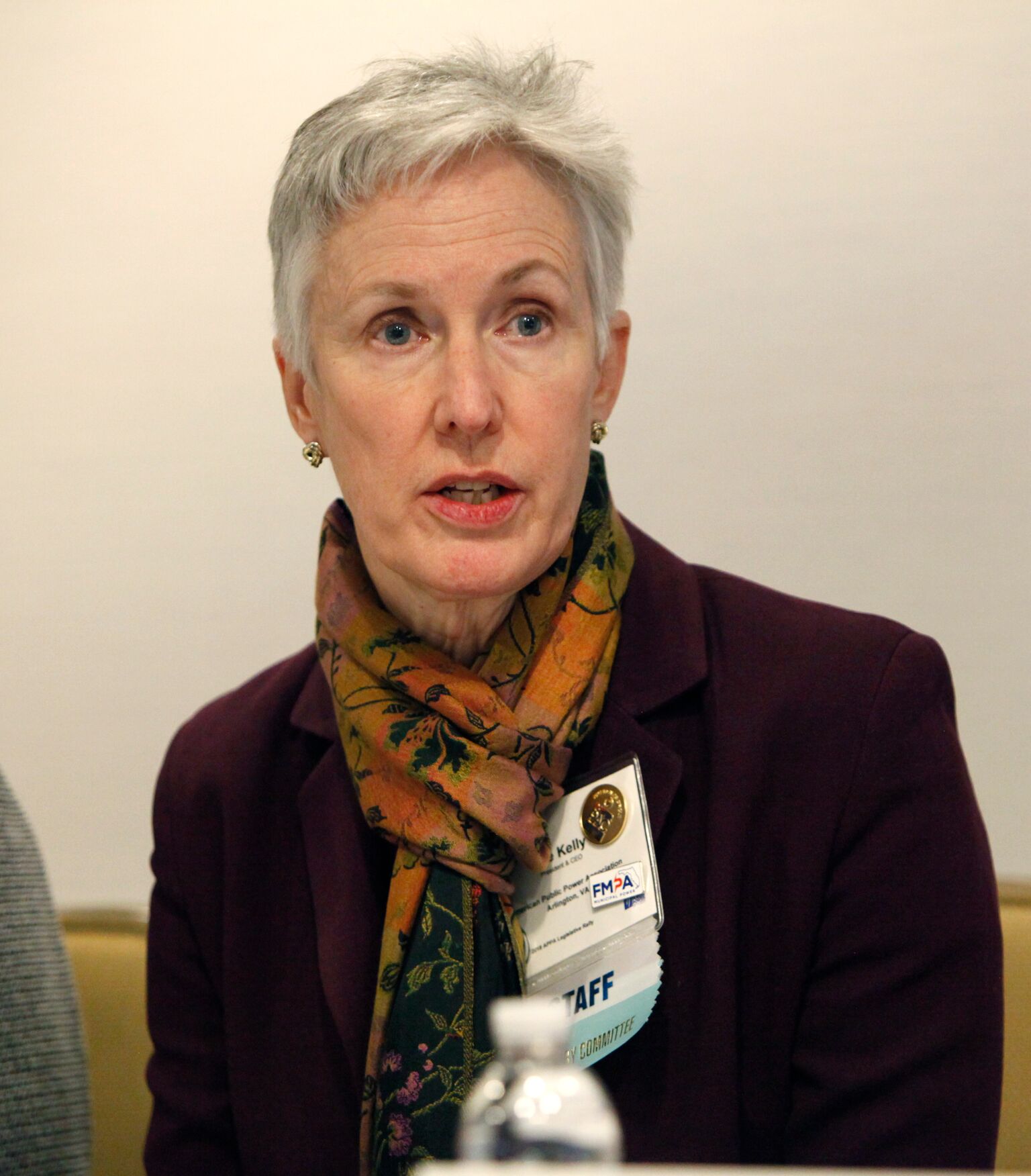 Advance refunding bonds
The Association has distributed an "action alert" to its members related to legislation that would restore the ability of public power utilities to do advance refundings.
Reps. Randy Hultgren, R-Ill., and Dutch Ruppersberger, D-Md., unveiled the measure on Feb. 13, which would allow states and localities to issue tax-exempt advance refunding bonds.
"We will be supporting this legislation on the Hill," Kelly noted.
The tax reconciliation act of 2017 prohibited the issuance of tax-exempt advance refunding bonds after Dec. 31, 2017.  Advance refundings have traditionally made up about half of all annual refunding issuances, so losing the ability to issue tax-exempt advance refundings is expected to significantly hinder flexibility in refinancing existing debt. The new law would reverse this repeal and allow tax-exempt current refundings.
About half of all refunding bonds issued by public power utilities in the last five years were advance refunding bonds, with net present value savings of at least $600 million.