Back to National Conference Agenda
Monday, June 10
8:30 — 10:30 a.m.
Can We Move from Gridlock to Dialogue?
Mark McKinnon, Political Advisor and Television Producer
With the deep divide in Congress, it seems like both sides are fighting a losing battle against the issues of our times. Will the government be stuck in a gridlock for the next two years, or will the two parties find a way to work together on bipartisan priorities? How will political machinations be impacted as incumbents and hopefuls gear up for the 2020 presidential election? See what lies in store for Congress and the nation. Explore how our elected leaders might be able to steer the way out of the gridlock and move forward.
Mark McKinnon is a political advisor and reform advocate. He was the chief media advisor to five successful presidential primary and general election campaigns. He has worked for many causes, companies, and candidates, including former President George W. Bush. McKinnon is cofounder of No Labels, an organization dedicated to bipartisanship, civil dialogue, and political problem solving. 
 
---
Tuesday, June 11
8 — 10 a.m
Are We Ready for the Rise of the Robots? 
Jennifer Golbeck, Director, Social Intelligence Lab, University of Maryland
As we hurtle toward a society and economy powered by Artificial Intelligence and big data, are we in for future shock? Are AI, smart algorithms, big data, and the Internet of Things really taking over? See how increasingly trackable human behavior — from financial transactions to social interactions — could change the way we live, work, and do business. Explore whether AI can help the energy industry make better decisions and improve efficiencies. Learn how to recognize disruptive AI, assess its potential, and prepare for a data- and algorithm-driven future. 
Jennifer Golbeck is an associate professor in the College of Information Studies at the University of Maryland, and also works in the department of computer science. Her work focuses on how to enhance the way that people interact with their own information online. Her research spans the inner workings of the Internet tools we use daily, to understand the implications of our choices and actions. 
 
2:45 — 4:15 p.m
 
How to Build a Culture of Excellence in Public Power
Timothy Burke, President & CEO, Omaha Public Power District, Nebraska; David Koster, General Manager, Holland Board of Public Works, Michigan; Debra Smith, CEO/General Manager, Seattle City Light, Washington; and Lynne Tejeda, General Manager & CEO, Keys Energy Services, Florida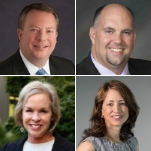 Public power leaders who have shored up their utilities to withstand gale force winds of change know that strategy and culture are pillars of the same strength. And they recognize that strategy extends beyond the mission and vision and that culture is much more than the brand or employee perks. How do successful leaders infuse a passion for public power's core values of affordability, reliability and responsiveness to the community across their organizations? What is their secret to recruiting and retaining the best teams? Join the public power executive panel to hear how these outstanding leaders are overcoming challenges similar to yours. See how they work with staff and board members to introduce new products and services; enhance customer service; support diversity and inclusion; and emphasize safety, reliability, and cybersecurity in the drive for success.
Burke has over two decades of experience in managing all areas of public power — public policy, economic development, safety and technical training, marketing and more. Koster has led his community-owned electric, water, wastewater and broadband utility to win broad local and national recognition for excellence. Smith is only the second woman to lead her utility in its more than 100-year history and tasked with positioning her organization to thrive in the new energy era. Tejeda has a track record as a business leader, with dedicated service to her utility for three decades.
---
Wednesday, June 12
8 — 10 a.m
A Leadership Roadmap from Four American Presidents
Doris Kearns Goodwin, presidential historian and Pulitzer Prize-winning author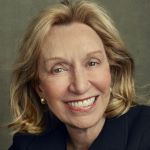 Reflect on more than 150 years of U.S. history and the ambition, resolution, and resilience of some of our nation's most revered presidents with a world-renowned presidential historian. Discover how past setbacks and triumphs shed light on the cultural, economic, and political transformations that define today's turbulent times. Understand how, despite our fractured modern political culture, our resilient democracy has survived — even thrived —through more troubling times in the past. 
Doris Kearns Goodwin is a world-renowned presidential historian, public speaker, and Pulitzer Prize-winning author. Her seventh book, Leadership in Turbulent Times, was published in September 2018 and became an instant New York Times bestseller. A culmination of Goodwin's five-decade career of studying the American presidents focusing on Presidents Abraham Lincoln, Theodore Roosevelt, Franklin Roosevelt and Lyndon Baines Johnson, the book provides a roadmap for leadership and life.